Things Fox News Hosts Would Rather Talk About Instead of the Russia Investigation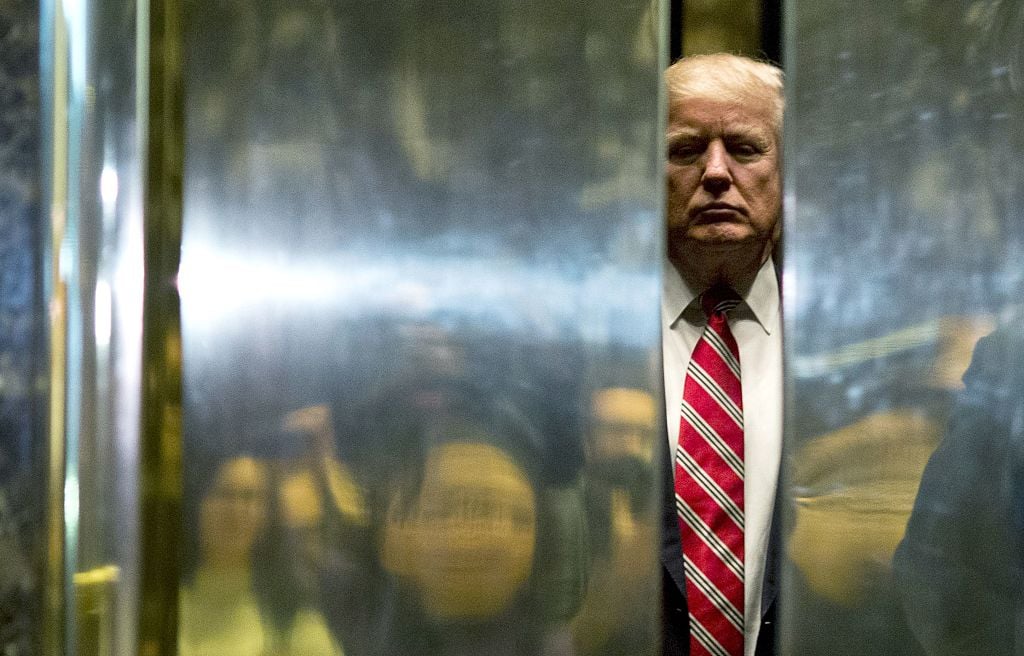 Robert Mueller's Russia investigation is in full swing, and in October, the former head of the Federal Bureau of Investigation filed his first charges against former Trump campaign adviser George Papadopoulos, and Trump's former campaign chairman, Paul Manafort. When the news broke about the indictment, the White House and fans of Trump, including Fox News, went spiraling into a tizzy.
White House Press Secretary Sarah Huckabee Sanders even said that the men had "nothing to do" with Trump. She said, "The real collusion scandal has everything to do with the Clinton campaign."
As the holidays grow closer, it's apparent that Mueller is well on his way to wrapping up a significant part of the investigation. However, Trump and Fox News are doing everything in their power to avoid talking about it.
Here are nine things Fox News would rather talk about than the investigation into Russia colluding with Trump's campaign (We can all agree that N0. 6 is ridiculous).
1. Uranium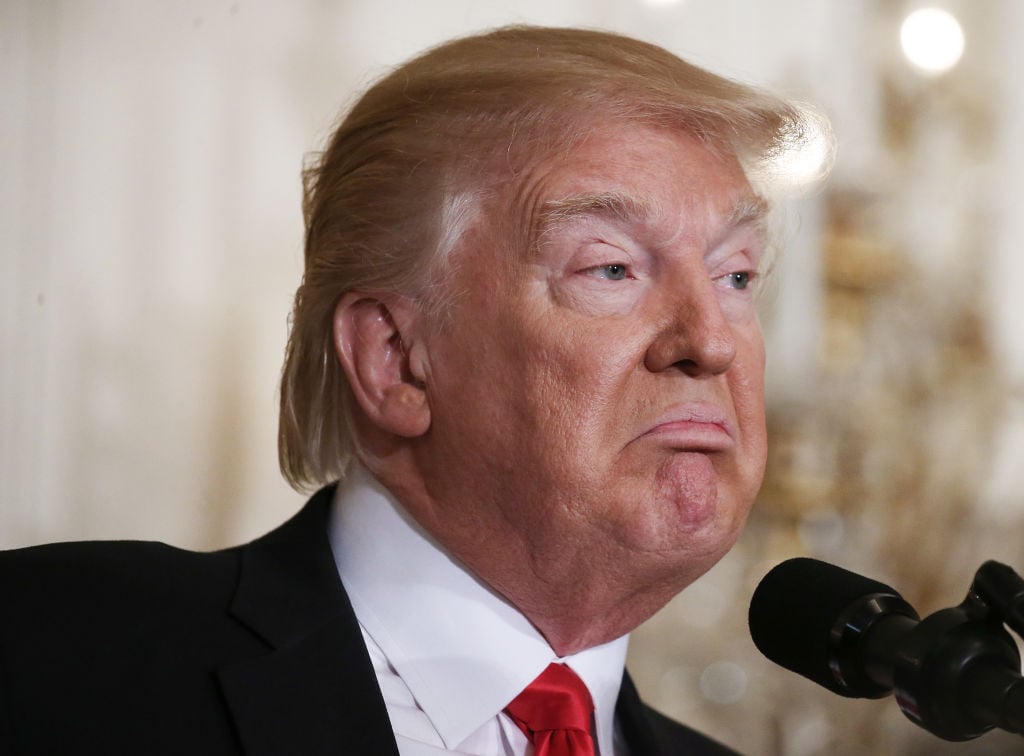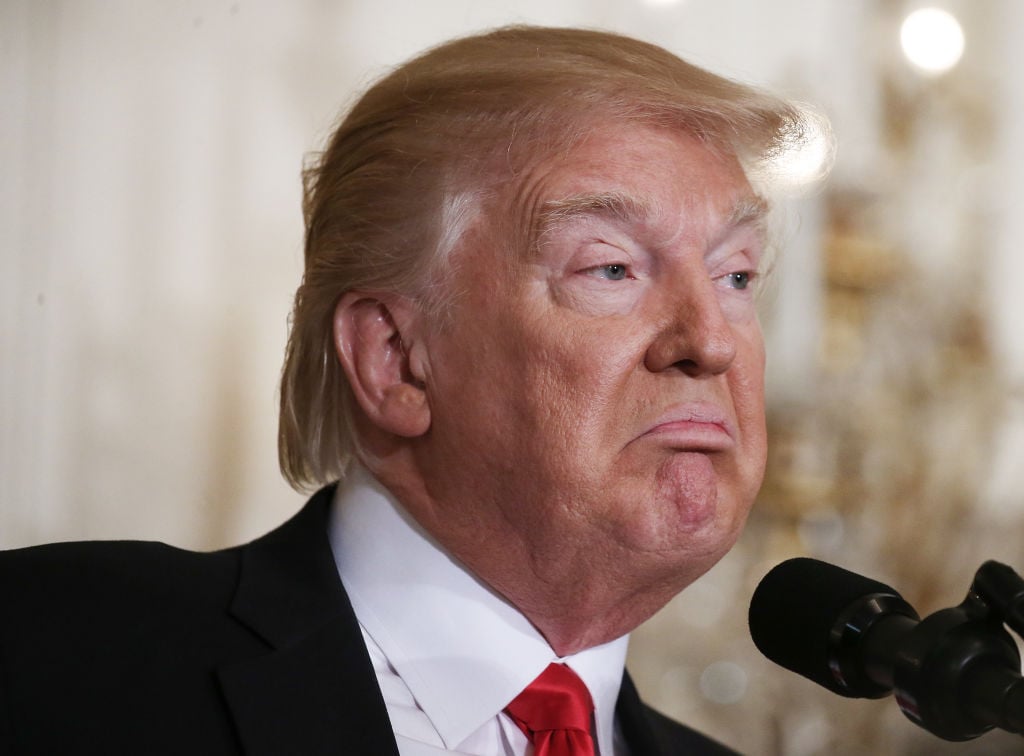 Fox News has been reaching when it comes to avoiding Trump and his various scandals. One of the things it has been harping on is uranium — a non-scandal. During the 2016 campaigns, President Trump falsely accused former Secretary of State Hillary Clinton of giving Russia the United States' uranium rights. Now, Fox News won't let it go.
Recently, Fox News host Bret Biar interviewed Rep. Devin Nunes, the chairman of the House intelligence committee. Nunes said, "You are talking about major decisions that were made at a time when we were resetting relations with Russia that actually happened to benefit, you know, the Clinton Foundation, perhaps other avenues, we don't know yet."
However, there has been no evidence at all that the Clinton Foundation benefited from this Obama-era deal. In fact, the interview was quite timely because it occurred the day after Mueller filed his first charges.
Next: A fake cheeseburger crisis?

2. Cheeseburger emojis
https://twitter.com/marinafang/status/924981160253558784
Yes, you read that correctly, Fox News thinks that there is a cheeseburger emoji crisis. The day Manafort surrendered to the FBI, Fox & Friends discussed Google's CEO rearranging the cheese on the cheeseburger emoji.
According to Fox, folks are just simply outdone that the slice of cheese on the burger is stacked below the meat and not above it. If Mueller's investigation does find that Trump and his administration lied and conspired, perhaps we'll get an in-depth look at the taco emoji.
Next: Benghazi is still in focus.

3. Benghazi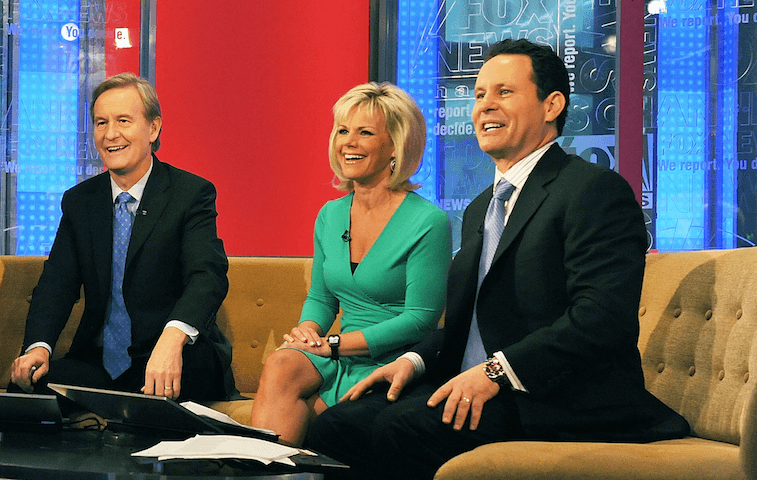 Conservatives aren't about to let the 2012 Benghazi attacks fade to black anytime soon. The day after Mueller's first indictments, the Fox & Friends anchors were more than thrilled to discuss the Navy SEALs capturing an alleged Benghazi militant who was involved in the attack. Of course, that's news, but it certainly wasn't the top news of the day.
Next: Is candy really worth reporting on?
4. Reese's Cups
The first indictments in the Russia investigation did come around Halloween. However, Fox News still thought it was a more important news story to talk about Reese's Cups being the No. 1 Halloween candy over the investigation itself.
Next: Trump's poor hiring practices

5. Trump's poor hiring practices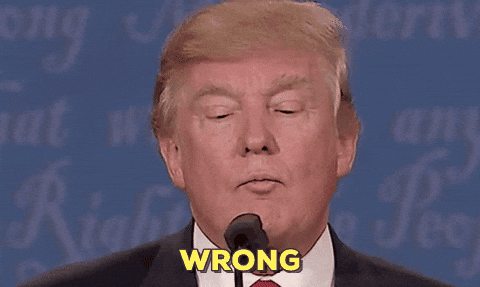 To be fair, Fox & Friends did finally get around to talking about George Papadopoulos' guilty plea. However, the hosts made sure to distance Trump as much as possible.
The show focused on a small quote from The Wall Street Journal's op-ed section that said, "Special Counsel Robert Mueller indicted former Trump campaign chairman Paul Manafort for tax fraud on Monday, and the main charge against Donald Trump is poor judgment for hiring the notorious Beltway operator."
Next: Are millennials ruining this holiday?

6. Millennials ruining Halloween
https://www.youtube.com/watch?v=rSAYMaHcdaI
Apparently, over at Fox News, millennials are trash. According to Fox, millennials are ruining Halloween by dressing up and they must be stopped.
Also, the Fox peeps wanted to make sure to let us all know that being concerned about cultural appropriation is dumb because people simply shouldn't be offended.
Next: The Clinton-Russia investigation

7. A Clinton-Russia Investigation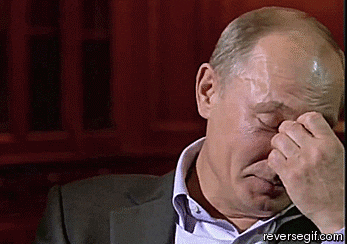 Fox News is super fascinated by this phantom investigation that they think needs to happen. The network's TV hosts rather enjoyed showing photos of Clinton alongside Vladimir Putin.
It's funny that they couldn't be bothered to talk about the actual Mueller investigation and Trump's campaign.
Next: Who's leaking information?
8. Leakers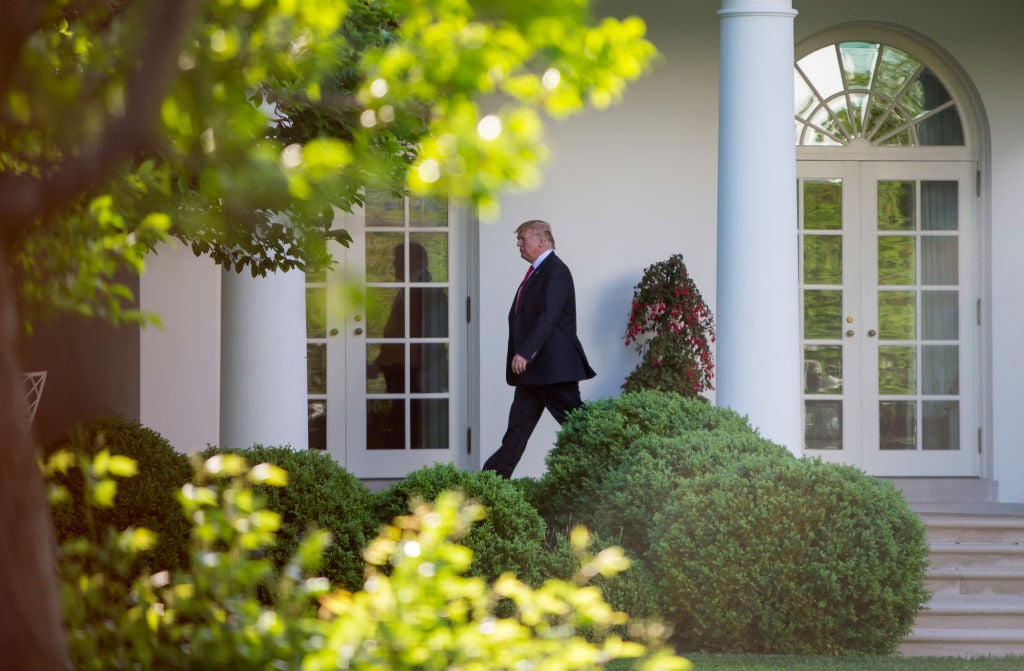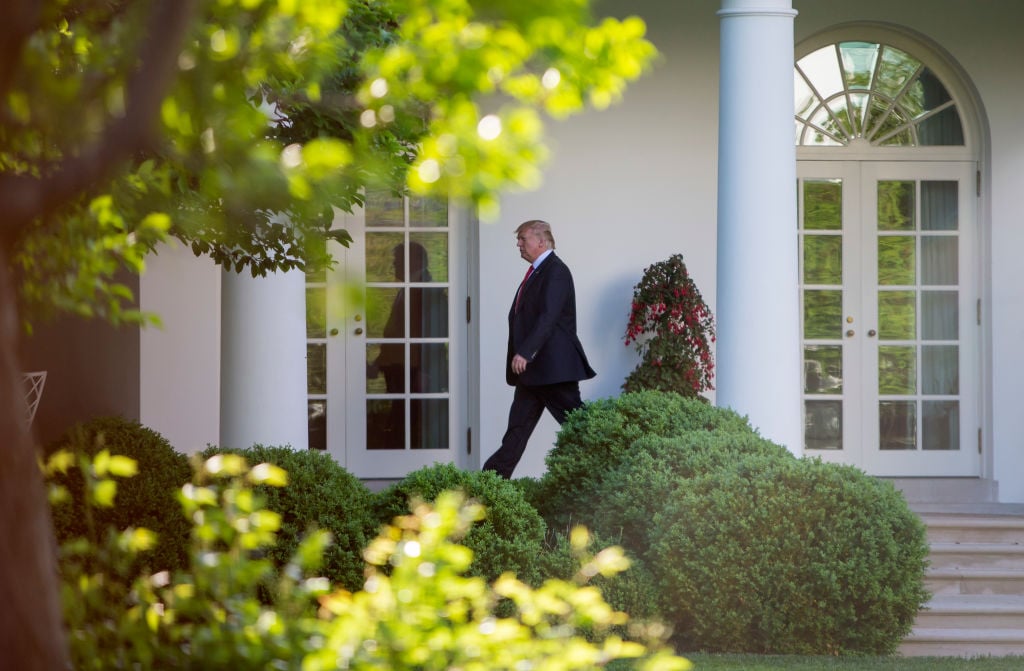 Remember in the first months of Trump's presidency when things came pouring out of the White House like a great flood? Ever since then, Fox News has had a real thing about leakers, and the Mueller investigation has brought that out again.
Instead of focusing on the investigation itself, they spent a great deal of time discussing who leaked the information surrounding the indictments. Since no names were actually released until the men were arrested, we're struggling to figure out why this matters.
Next: You knew this was going to make the list.
9. Trump's tweets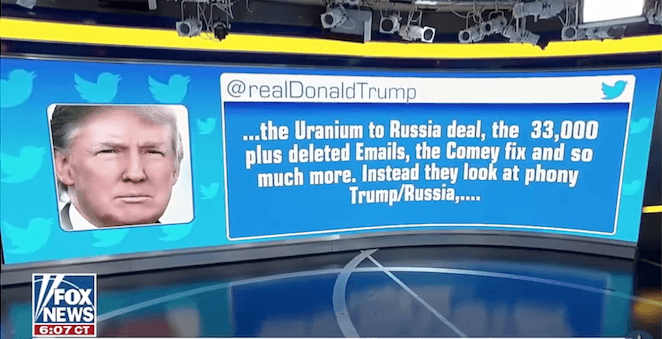 Fox News lives for reading Trump's tweets on air, and the network's hosts spend a great deal of time doing that instead of discussing facts. Unfortunately, they'll have a lot more to report on now that Trump gets 280 characters to play with on Twitter.
Follow Aramide on Twitter @midnightrami.
Check out The Cheat Sheet on Facebook!