Fox's New Fall Lineup Travels: 'Gotham,' 'Gracepoint,' and 'Utopia'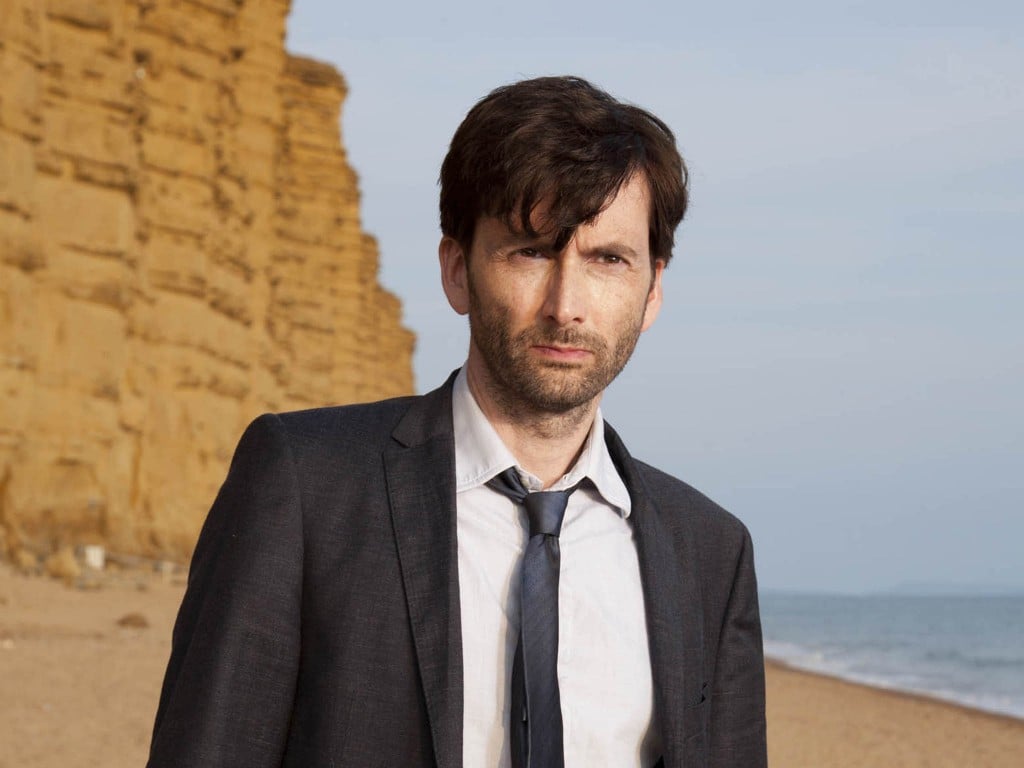 This Fall, Fox is looking to rebound after a year of stark decline in viewership. Gotham, starring Ben McKenzie as James Gordon, is highly anticipated, as things having to do with Batman tend to be. It's paired with Sleepy Hollow, the surprisingly fun, clever re-imagining of the classic short story, on Mondays. Tuesdays present The Mindy Project, The New Girl, and the new ambitious reality show Utopia, which fills the void left by The X-Factor. Sundays see the biggest change: the former animation block, a staple of Fox, has been broken down to include Brooklyn Nine-Nine and new show Mulaney, with Family Guy between the two.
Gotham will, of course, have plenty of viewers initially. Created by Bruno Heller, who also created Rome, the show seems to channeling Christopher Nolan's The Dark Knight trilogy, which should surprise no one. Sean Pertwee plays Alfred Pennyworth, here depicted as a "tough-as-nails" ex-marine, which doesn't really sound like Alfred. (By the way, RIP Efrem Zimbalist.) Hopefully, the show turns out better than Birds of Prey.
Fox has yet to schedule some of its potential big hitter: straight-to-series orders Backstrom, Hieroglyph, The Last Man on Earth, Wayward Pines, Bordertown, and Weird Loners all lack time slots, as does the new cycle of American Idol. Wayward Pines is the odd one in this bunch, with M. Night Shyamalan exec-producing and Matt Daillon starring, the show could be the surprise hit of 2001.
Utopia is the experimental brainchild of new reality chief Simon Andreae. It gets a second hour time slot, on Friday nights, to compliment its Tuesday slot. The Friday slot was reserved for comedies, but last year all but Brooklyn Nine-Nine under-performed. The show asks the question, "Can a perfect society exist?" It's a risky move, and it can either go very well or very poorly.
But the real potential ace-in-the-hole for Fox is Gracepoint, the Americanized remake of the phenomenal British TV show Broadchurch. There was no real reason to remake the show, really, except perhaps for the vast demographic of Americans who refuse to watch things that aren't American (they really do exist), but David Tennant, aka Doctor Who, played the lead in the British show and is reprising the role, albeit with an American accent, in Gracepoint. Anything with David Tennant is something to behold.
Broadchurch portrays the murder of a young boy and the devastating effect it has on a small community. It's ostensibly a murder mystery, but series creator Chris Chibnall has called the show a labor of love; he was more interested in exploring how a community reacts to the murder of a young child. James Strong is directing the entire 10-episode miniseries. Strong helmed 5 of Broadchurch's 8 episodes, while Euros Lyn took three. Both directors are award-winning vets of Doctor Who, so they have history with David Tennant. Anna Gunn (Skyler on Breaking Bad) co-stars with Tennant. Nick Nolte and Michael Pena have supporting roles.
More From Wall St. Cheat Sheet