How Much Money Does Frances Bean Cobain Make from Her Father Kurt Cobain's Estate?
Frances Bean Cobain, daughter of the late Kurt Cobain and Courtney Love, recently shared her struggle with inheriting her father's fortune after his death. On the podcast RuPaul: What's the Tee, Frances said inheriting her late father's money filled her with guilt. Here's why she felt guilty and how much money Frances Bean Cobain received from Kurt Cobain's estate.
Why does Frances Bean Cobain feel guilty about inheriting Kurt Cobain's wealth?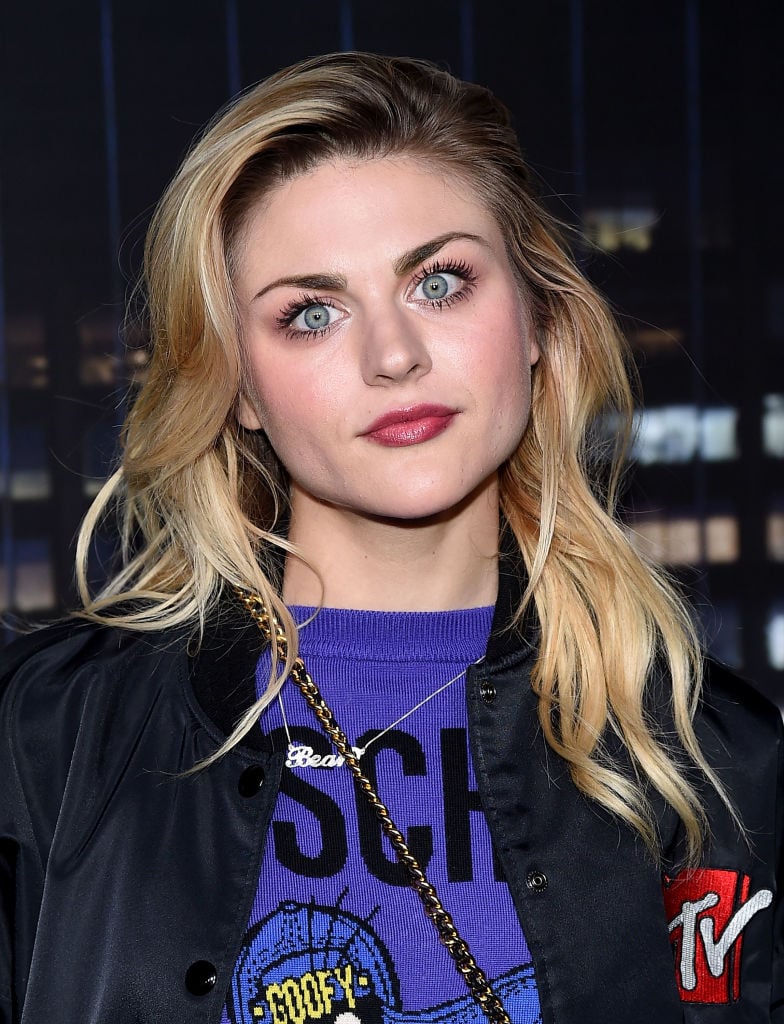 Frances says she is burdened by coming into this wealth and that Kurt's inheritance left her feeling guilty. During an interview on the RuPaul: What's the Tee? podcast, Frances spoke about her feelings on being wealthy. She said she has feelings of guilt over receiving her father's wealth because she "didn't earn it."
Frances compares her wealth to a loan she can't get rid of. She said she feels like a stranger handed her a large sum of money, and she's not sure how to feel about the situation. "My relationship to money is different because I didn't earn it. And so, it's almost like this big, giant loan that I'll never get rid of," Frances said. "I have an almost foreign relationship to it or guilt because it feels like money from somebody that I've never met, let alone earned myself."
How did Kurt Cobain die?
Kurt committed suicide on April 5, 1994. One month before his suicide, Kurt went into a coma and almost died after mixing champagne and the drug Rohypnol.
How much money Frances Bean Cobain makes from Kurt Cobain's Estate
Frances earns more than $95,000 a month from Kurt's publicity rights, reports The Blast. According to court documents related to her divorce from Isaiah Silva, she spends more than $26,000 a month.
Frances said she went through a dark time growing up
Frances told RuPaul she had a rough time growing up and went through a dark period:
I was really angry and confused and angsty. I got really obsessed with horror movies and comic books. I really related to over-the-top [fantasy] because at times that felt more embedded in reality than my own reality… So, gravitating toward comic books and horror and dark music was like this ultimate form of escapism because it was so on the polar opposite end of reality and that felt more real… I think walking through that darkness has given me a sense of empathy and compassion and an awareness that I wouldn't have had otherwise. I think it completely was necessary to form the person that I am.
Frances says she used to spend excessively but she's now careful with money
Although Frances used to spend excessively, she says she has changed her ways. She told RuPaul she's more careful with the way she handles money now:
I'd say in the last two years, I've taken real accountability at looking at every single thing and talking with the people in charge of my money, and having in-depth meetings. And also recognizing that you don't have to live lavishly in order to live well… The one way that I was shown how to live was to live in excess–live beyond your means and live in excess. It took me stepping away from that and getting sober in order to realize that no matter how much money you think you have, it's not permanent… I think it's all about balance.
Read more: 'This is Us' Chrissy Metz Reveals Why She Almost Quit Acting for Good
Check out The Cheat Sheet on Facebook!