'Frasier' Reboot: Why Kelsey Grammer Changed His Mind About Doing the Show
Kelsey Grammer had previously said the doctor was out when it came to a revival of the hit show Frasier, thinking the series had run its course. But then he came down with a case of reboot fever and changed his mind. 
While final details have not been worked out yet, Grammer said he's confident a reboot is coming — they just need a financier. Given how many reboots there have been lately, the money will probably come along soon enough, with the new show arriving as soon as next year.
Why has 'Frasier' not been rebooted?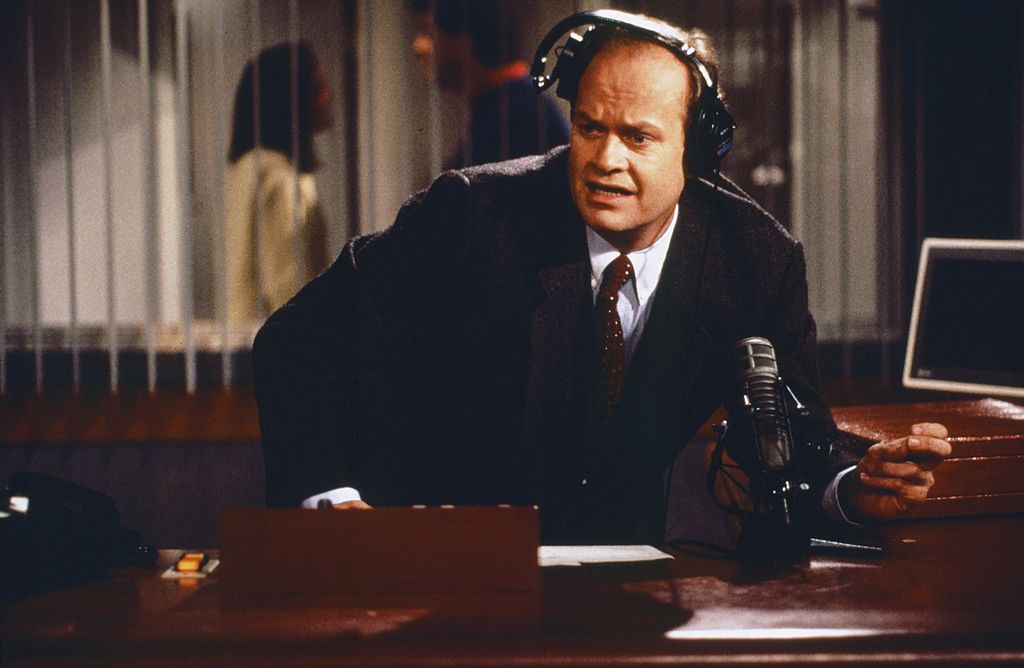 While Grammer had not been keen on revisiting Frasier, he saw that several other shows had been revived, including Roseanne (which became The Conners), Murphy Brown, and his former network mates, Will & Grace, which is wrapping up its reboot run.
Grammer made it sound like the show has more of a yellow light than a green light. They're not quite ready to pull the trigger on it yet, but they've got it ready to go, with the idea of exploring Frasier in the next stage of his life. Just as Cheers saw him in one place and Frasier saw him in another, the new show will have a fresh locale. 
"It's definitely going to come. We'll see how people respond to it. It's not going to be the same place, it's not going to be Seattle, it's not going to be the same Frasier. It's going to be the man in his next iteration. Hopefully that will be something people like watching," he told In Depth with Graham Bensinger.
How did the 'Frasier' series finale end?
Frasier (Grammer) made his first appearance on the third season of Cheers, where he was a rival for Diane's affections vs. Sam. He was originally only going to be around only for a few episodes, but he ended up staying for nine seasons until Cheers ended in 1993. 
Frasier followed immediately the next fall, with the character having moved from Boston to Seattle, where he lived with his family, including his brother Niles (David Hyde Pierce) and his father Martin (John Mahoney). In the series finale, Frasier is offered his own talk show in San Francisco and he decides to take it. But, in the final scene, he has gone on an airplane to Chicago to be with Charlotte, a love interest played by Laura Linney. 
Frasier lasted 11 seasons, just as Cheers did, and the show won 37 Emmys, with Grammer and Pierce taking home four trophies each. All told, the long span meant that Frasier as a character had appeared on TV for 20 years, and now the span stands to last even longer.
Where can 'Frasier' go from here?
What we don't know yet is how much of the old gang we'll see. Dad will certainly be missing, as Mahoney passed away in 2018. We know one person who's interested in being on the show: Jean Smart, who played Lana Gardner. 
Upon seeing a picture of herself with Grammer, Smart told People: "That's one of my all time favorite parts. I remember the first read-through at the table with the cast … we were laughing so hard we couldn't contain ourselves. That cast was so in love with each other."
She enjoyed the experience greatly, winning two Emmys for a guest performance and saying she would "kill" to be in the reboot. 
That probably won't be necessary, but Grammer indicated the reboot would be about Frasier's "search for love, for one thing. I think that will always go on with Frasier." The new show would explore Frasier's connections with the son he had with Lilith, which would bring the character full circle.