Freddie Prinze Jr. Net Worth: What Is the Actor Worth and How Old Is He Now?
Can we expect to see a resurrection of some of Prinze's classic romantic comedy roles? Let's find out more about where the actor is now.
There was a time in the late 90s and early 2000s when Freddie Prinze Jr. graced nearly every teen magazine cover and was considered the heartthrob to dethrone.
Today, though, fans haven't heard much from him, and that may have them wondering where is he and what he's been doing.
Can we expect to see a resurrection of some of Prinze's classic romantic comedy roles? Let's find out more about where the actor is now and what his net worth is.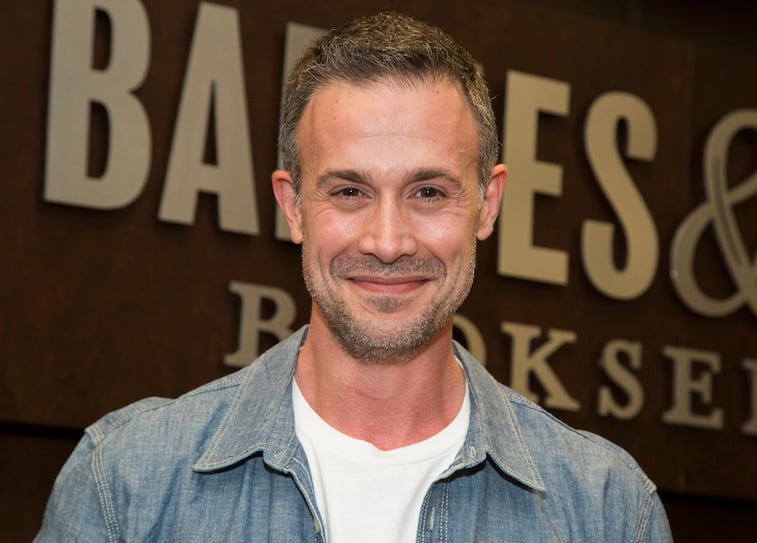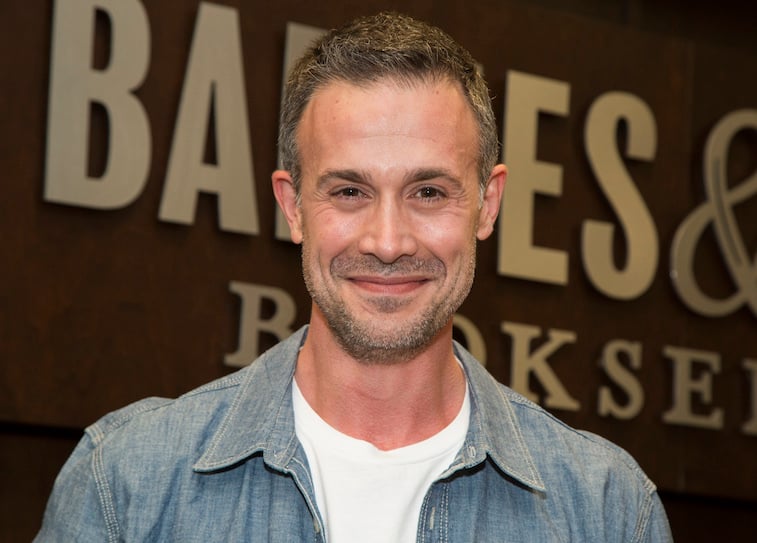 Prinze peaked playing teens in trouble or in love 
The peak of Prinze's career was probably in 1999 with the release of She's All That. While it certainly wasn't the first teen-centric film that would gain him a place among the era's top young actors, it was among the most memorable. Starring alongside actress Rachel Leigh Cook, the film portrayed Prinze as the overly cool hotshot who takes on the challenge to transform a nerdy girl into prom queen. 
Hitting all of the '90s iconic high notes, the film now stands out as representative of the era. Twenty years later, fans still talk about its place in their nostalgic memories. 
Following the success of She's All That, Prinze was in a few similarly-themed romantic comedies, but the magic never quite caught on. His career started to fizzle somewhat after that. 
His real-life love story defies Hollywood norms
While his role as an on-screen heartthrob may have been on the decline, his real-life relationship was going quite well.
He began dating former co-star Sarah Michelle Gellar (then the megastar of the hit television series Buffy the Vampire Slayer) in 2000, and the pair got married in 2002.
While a couple of teen stars wouldn't seem like a likely success story, they are still happily married. 
The celebrity dream couple has two kids together—a 10-year-old daughter and an 8-year-old son. While the pair tend to keep most of their private life out of the spotlight, they do share glimpses of their picture-perfect family life now and then. 
Prinze left acting to focus on family after a bad experience 
While Prinze's peak in the acting world was behind him, he did have a string of television appearances including one in Season 8 of the hit show 24. Afterward, Prinze was very vocal about how terrible the experience had been, claiming that the show's star, Kiefer Sutherland was "the most unprofessional dude in the world."
He said that the entire experience made him so miserable that he felt it was time to take a step back. "I just wanted to quit the business after that. So, I just sort of stopped," he explained. 
He decided to spend the time focusing on his family. The role of father is one that he loves and does well. He and Gellar share their responsibilities with their children very well. In fact, they have even voiced that, much to the chagrin of fans everywhere, they are unlikely to ever appear in a project together again.
While they met as co-stars on I Know What You Did Last Summer and later went to star together in the critically-panned by beloved live-action version of Scooby Doo, it appears their days of acting together are in the past. 
Why? Since they share parenting duties, having both parents away on set would be a real strain on their family. 
A quieter life seems to suit Prinze just fine
Prinze's days on the covers of magazine appear to be over, but that doesn't mean that he's left pining for the way things used to be. In addition to staying busy with his family, Prinze found the time to publish a cookbook.
He also stays busy creating a podcast with comedian Josh Wolf called Prinze and the Wolf. The pair talk about a little bit of everything and touch on tons of pop culture tidbits. 
He and his family now live in Los Angeles, and the star has an impressive net worth of around $19 million.