'Friday' Actor John Witherspoon Has Died — What Was His Net Worth?
John Witherspoon worked in showbiz for more than three decades before his October 2019 death. So, what was his net worth?
It's a sad day in the entertainment world. Actor and comedian John Witherspoon, who was best known for his roles in productions like Friday and The Wayans Bros., has died.
"It is with deepest sorrow that we can confirm our beloved husband and father, John Witherspoon, one of the hardest working men in show business, died today at his home in Sherman Oaks at the age of 77," his family said in an Oct. 29 statement. 
"He is survived by his wife Angela, and his sons JD, Alexander, and a large family. We are all in shock, please give us a minute for a moment of privacy and we will celebrate his life and his work together. John used to say 'I'm no big deal,' but he was a huge deal to us."
Let's take a look back at his life, career, and net worth.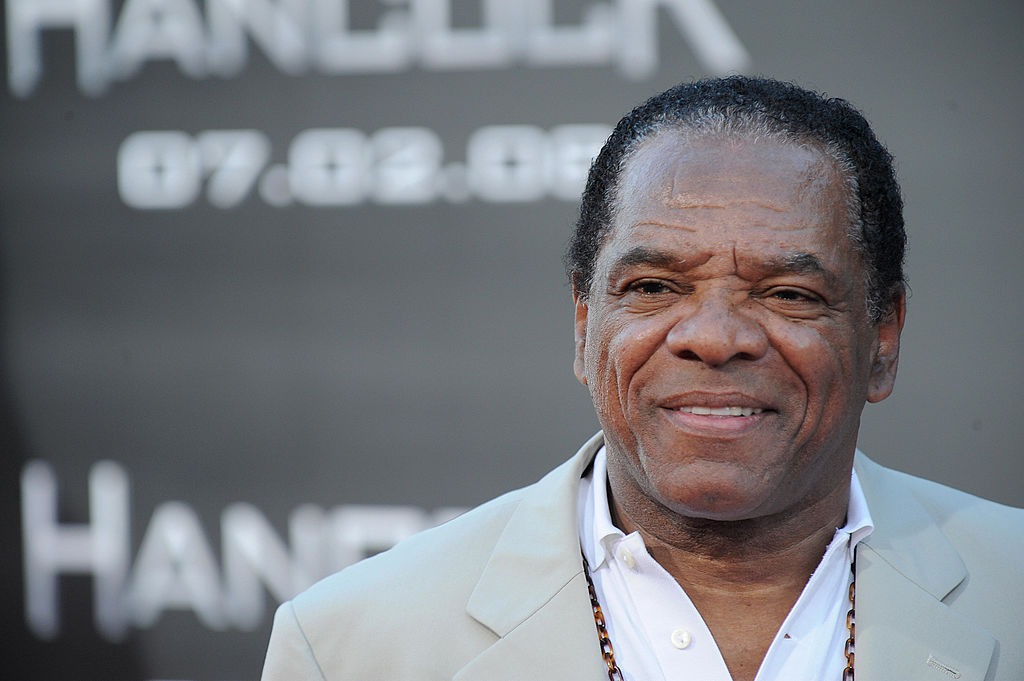 John Witherspoon's rise to fame
Witherspoon was born on January 27, 1942 in Detroit, Michigan. He started his career as a comic and continued to do shows throughout his career. 
Witherspoon made his television debut in the late 1970s. His first roles were on shows such as The Richard Pryor Show and Barnaby Jones, in which he played a counselor at a camp for kids with drug problems. He starred alongside Sean Penn in the Milk actor's first credited role.
Witherspoon's roles snowballed from there. He went on to appear on shows such as Good Times, What's Happening Now!!, The Fresh Prince of Bel-Air, and The Wayans Bros. He also voiced Robert "Granddad" Freeman in the animated series, The Boondocks.
The film credits are just as long. Witherspoon appeared in a laundry list of movies, including House Party, Boomerang, Little Nicky, Little Man, and — of course — Friday. 
He went on to star in two sequels, Next Friday and Friday After Next, and was set to appear in the fourth and final installment. However, it appears that he died before the film wrapped. As of writing, his cause of death is unknown.
The reactions to his death are heartbreaking
Troves of celebrities rushed to the internet to share their condolences and best memories of the actor.
Ice Cube, who starred alongside Witherspoon in the Friday movies, tweeted that he was "devastated." He added, "Life won't be as funny without him."
Jamie Foxx wrote on Instagram that he had "real tears in [his] eyes on this one."
Marlon Wayans recalled working with Witherspoon on The Wayans Bros., reflecting on "the jewels" and "many many many laughs" that they shared. "Anytime I want to laugh or to see you I'm gonna put on a episode of wayans bros and laugh until I cry," he continued. "Miss you already."
And Regina King, who voiced the other two leading characters on The Boondocks, called him her "comedic inspiration" on Twitter.
So, what was Witherspoon's net worth?
According to Celebrity Net Worth, Witherspoon had an $8 million net worth.
Read more: What Was Bob Ross' Net Worth at the Time of His Death?
Check out Showbiz Cheat Sheet on Facebook!