'Friends' Actually Has an Unexpected Connection to This Halloween Cult-Classic
Leave it to the internet to discover things none of us would have ever expected.
Social media has made many great discoveries over the years and the most recent one almost broke the internet.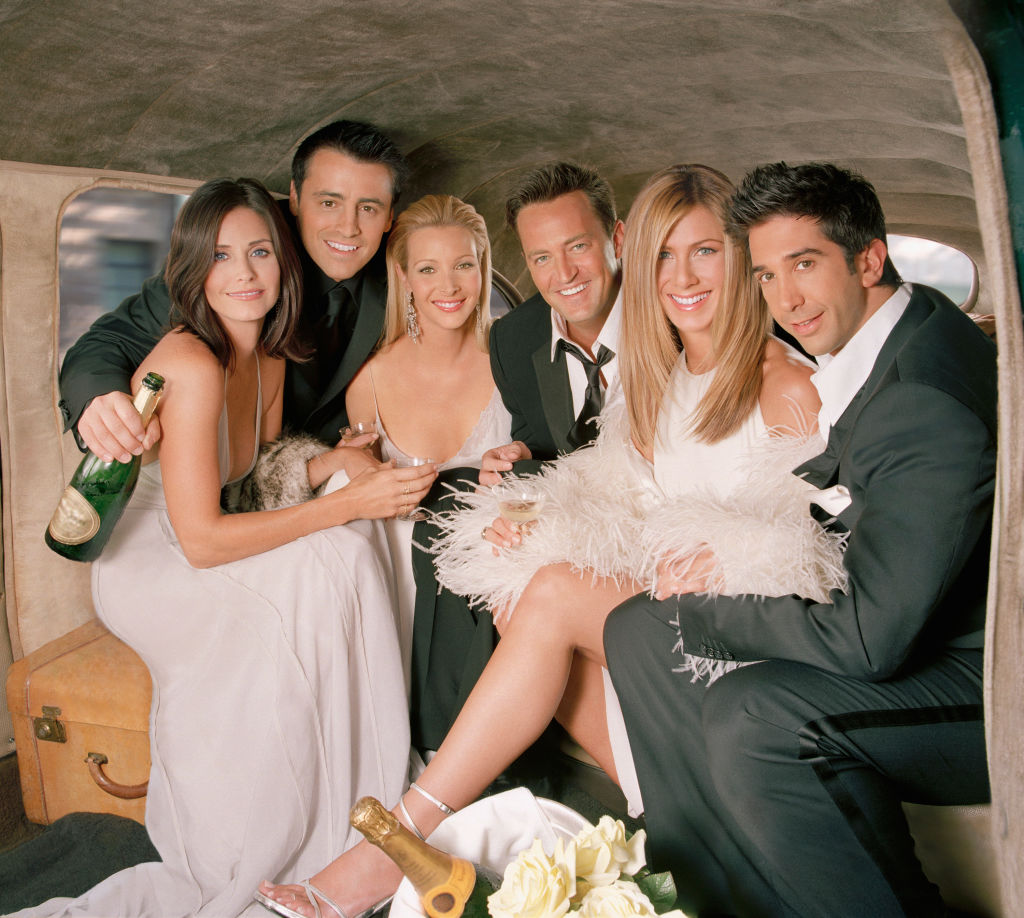 Thanks to sharp-eyed fans, it has been revealed that the NBC sitcom, Friends, has an uncanny connection to the fan-favorite Halloween film, Hocus Pocus.
Friends and Hocus Pocus are connected by this 1 thing
The internet is in a frenzy after eagle eyed fans discovered this unexpected and mind blowing connection between Friends and Hocus Pocus.
Fans recently noticed that the iconic fountain from Friends' opening credits is the exact same one featured in the cult-classic Halloween movie.
Even if you haven't seen Hocus Pocus (which would be a shock), you're definitely familiar with the iconic Friends fountain.
The one Monica, Chandler, Ross, Rachel, Joey and Phoebe dance and splash around in during the show's opening credits as the theme song, "I'll Be There For You" plays. 
In Hocus Pocus, characters Max, Dani, Allison and Binx can be seen prancing around the same fountain while celebrating what they believed to be end of the Sanderson sisters' demise.
Now many of you are probably wondering how this iconic fountain came to be featured in two fan-favorite classics that take place in different settings?
Well, it turns out that fountain was stationed on the Warner Bros. ranch in California, the same place Friends' opening credits was shot as well as a few Hocus Pocus scenes.
All thanks to different lighting and backgrounds, the fountain was easily placed in NYC and Salem without any of us even knowing it.
While this discovery to many of us by surprise, the Senior Vice President of Worldwide Corporate Communications at Warner, Paul McGuire, recently confirmed to House Beautiful that this uncanny connection is indeed factual.
Fans still can't wrap their heads around this discovery
Though it remains unclear who discovered this connection, the internet has been in a state of shock since it was revealed.
Fans took to social media after learning of this similarity and as expected, their minds were officially blown.
"I was today years old when I found out that the fountain from Hocus Pocus is the same as the one shown in Friends," one fan tweeted.
"Okay has no one ever noticed that the damn FRIENDS FOUNTAIN is in HOCUS POCUS?!??," another person wrote.
"I've literally seen both of these hundreds of times and never noticed that the iconic fountain also appears in the movie. Officially Mind blown," someone else added.
Fans are still sharing their thoughts on this discovery and can't believe that so many years have gone by without us even knowing of this connection.
This fountain has made history and many might be happy to hear that this iconic prop continues to stand in all its glory to this day.
According to People, the fountain was moved from the Warner Bros. Ranch to the main studio lot earlier this year in order to preserve it.
Fans can now visit and take pictures in front of the iconic fountain since it is now part of the Warner Bros. Studio Tour in Hollywood. 
So while we plan a trip to the Warner Bros. Studios, we will gladly binge watch Friends and Hocus Pocus to pass time.