Friends Say Brad Pitt and 'Arrested Development' Star Alia Shawkat Are 'Just Friends', So Chill
Brad Pitt and Angelina Jolie are moving on from their marriage. Three years after Jolie filed for divorce, Pitt's been spotted with a new woman — Arrested Development actress, Alia Shawkat. Some speculate they're dating, but here's what's really going down.
Are Brad Pitt and Angelina Jolie divorced yet?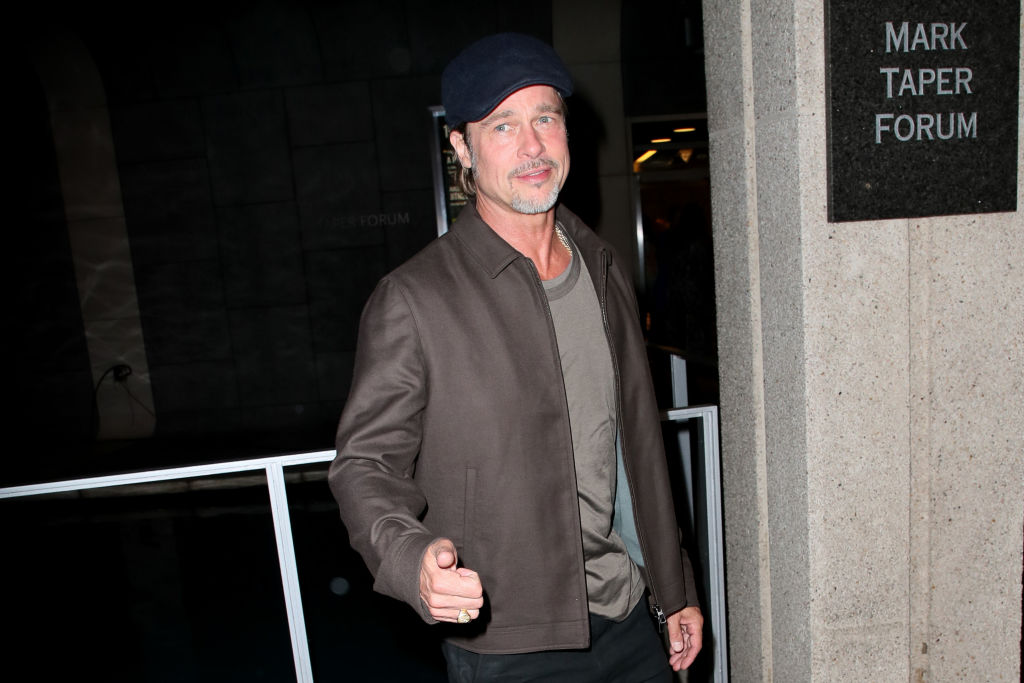 Pitt and Jolie became Hollywood's most surprising couple back in 2005 after the two starred opposite each other in Mr. & Mrs. Smith. It has long since been speculated that, because Pitt was married to Jennifer Aniston at the time, Jolie was the cause of their breakup.
Aniston said in numerous interviews that wasn't the case and that the two grew apart.
Over the last 10 years together, Pitt and Jolie have been busy raising six children together, though they didn't make their union legal until 2014. Two short years later, Jolie's accusations of Pitt, which involved their son Maddox, led to her filing for divorce.
Their separation is embroiled in custody disputes and swirling rumors of who did what in their deteriorating relationship. However, their divorce has not yet been finalized.
Who is Alia Shawkat?
Though Shawkat is most known for her long-running role on Arrested Development (2003-2019), you can also catch her on Transparent, Search Party, City Girl, and many more. Her projects go all the way back to an episode of Jag in '99.
Shawkat's appeared on Portlandia and Drunk History and she's also done voice work on Big Mouth. Up next, you'll see her opposite Paul Rudd in Living With Myself.
The activist is an art-lover who posts a lot of artwork on her Instagram page. It's easy to see why Pitt is a fan.
Pitt and Shawkat have been spotted out a lot recently
Though Pitt and Shawkat have been spotted out at a few events together, sources told People not to read too much into it.
"They are absolutely just friends," the source said.
The two were at an art exhibit launch, the opening of A Play is a Poem (even leaving together in the same car), another play, The New One, and out at dinner.
Another source confirmed the platonic relationship with E! News.
"They've spent time together and have similar interests, but that's the extent of it. They are not a couple and there's nothing romantic going on. Brad has different friends in different walks of life and this is one of them. He enjoys being social with friends."
That's a lot of time together, but they may just enjoy each other's company as people. It doesn't always mean something romantic is going on. Pitt's been linked to others since his split with Jolie, but none have turned into full-fledged dating.
Neither has commented on the relationship but it doesn't sound like their outings are anything more than two Hollywood elites teaming up to take over the world (aka the usual Los Angeles happenings).