From a Jerk to a Jekyll: A New Chris Evans Will Emerge Post 'Avengers: Endgame'
As Avengers: Endgame approaches, fans prepare to see Chris Evans don the Captain America suit for the last time. The actor – though thanking the Marvel Cinematic Universe for a role he will always treasure, the opportunities the franchise has granted him, and the great friendships he has developed – has made clear that Avengers: Endgame will mark his final turn as Captain America.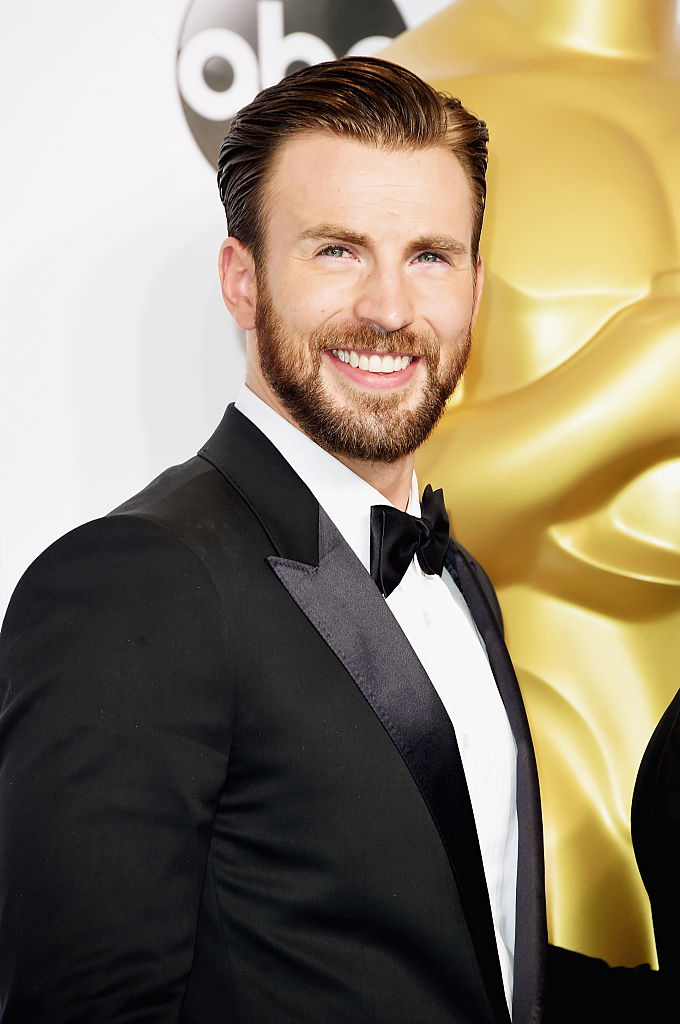 As Chris Evans hangs up his shield, there's one question on everyone's minds: what's next for the man we have come to know as The First Avenger? Chris Evans plans to get behind the scenes a lot more; he made his directorial debut with Before We Go in 2014, and he starred in the film alongside Alice Eve. While the movie opened to poor critical reviews, this will not dampen Evans' drive; determination is one thing the actor has in common with his superhero alter ego.

While Chris Evans will be spending more time behind the scenes, he is also set to star in several upcoming films, all of which mark drastic turns from his heroic run as Captain America. Chris Evans is clearly telling his devout fan base (and potential casting directors) that's he capable of playing more than a Marvel superhero.

Chris Evans will play a complete jerk in 'Knives Out' following run as the righteous Captain America

Chris Evans is set to star in the murder mystery Knives Out alongside an impressive ensemble, including Christopher Plummer, Jamie Lee Curtis, Daniel Craig, Toni Collette, and more.

A teaser trailer debuted at CinemaCon, during which Chris Evans had very few, but very telling lines. He comes onto the screen with the words "Up your a**" and proceeds to utter various versions of "eat sh**." While the trailer is not available to the general public, there are only so many ways that these words can be communicated. And according to Mashable, he's said to deliver a rather "pampered" jerk-like performance.

This role may be a giant step back for Captain America, but it will be a giant step forward for Chris Evans, as it will help the actor avoid future typecasting. It's likely, based on the next few roles he will play, that Evans is trying to leave Captain America behind in favor of darker, less righteous, personas.
Unfortunately, if you were hoping to see Chris Evans continue playing the savior, you may have to wait a little while. The actor is also set to take on the one and only Dr. Jekyll and Mr. Hyde (a descendant of the original that is).

Chris Evans to play the most famous case of split-personality in 'Jekyll'

Chris Evans is set to star as Tom Jackman in Jekyll, a movie based on the BBC series of the same name. Tom Jackman is the last living descendant of Dr. Jekyll and Mr. Hyde and, early on in the TV show, begins displaying signs of the split-personality.

In the show, Tom Jackman ( a husband and father) abandons his family and winds up living in a basement with a sole ally: his nurse. The show then follows Jackman as he attempts to reconcile two vastly different beings, with vastly different agendas, existing within him.

How strongly the movie will follow the six-episode miniseries is unknown; however, one thing is for sure: fans cannot wait to see Chris Evans take on the darkness that Hyde embodies, as such a quality is so disparate from what the actor must often convey.
Evans will also star in Defending Jacob, as a detective forced to confront the possibility that his son may be a murderer. This one should put the actor's emotional conviction on full display.  

From a pampered jerk and a conflicted father to the most iconic two-faced character in all of history, Chris Evans will star in a few roles bound to be outside his comfort zone. So, let's just hope he rises to the challenge and impresses us all.