From Drug Use to Weight Loss Surgery: The Most Shocking Confessions About the 'Teen Mom 2' Stars
The ladies of MTV's Teen Mom 2 have certainly had a whole lot of crazy moments over the years, and viewers just can't seem to get enough. From stunning admissions about their sex life to their social media feuds to some pretty wild behavior, they have definitely brought the drama on and off camera.
Here are the most shocking confessions about Jenelle Eason, Leah Messer, Kailyn Lowry, Chelsea DeBoer, and Briana DeJesus — including who one cameraman called the "worst" and "dirtiest" mother.
10. Briana DeJesus had plastic surgery makeover after her second child
In 2018, Briana DeJesus took to social media to show off her new body after a plastic surgery makeover. The reality star revealed that she had a tummy tuck, a breast lift, and reshaping of her backside done by Dr. Michael Salzhauer, aka Dr. Miami ,following the birth of her second child.
This isn't the first time DeJesus has gone under the knife though. In 2016, it was reported that she had a butt lift, labiaplasty, and breast implants all done by Dr. Miami as well.
Next: Kailyn Lowry worries that she may have this addiction. 
9. Kailyn Lowry worries alcoholism is hereditary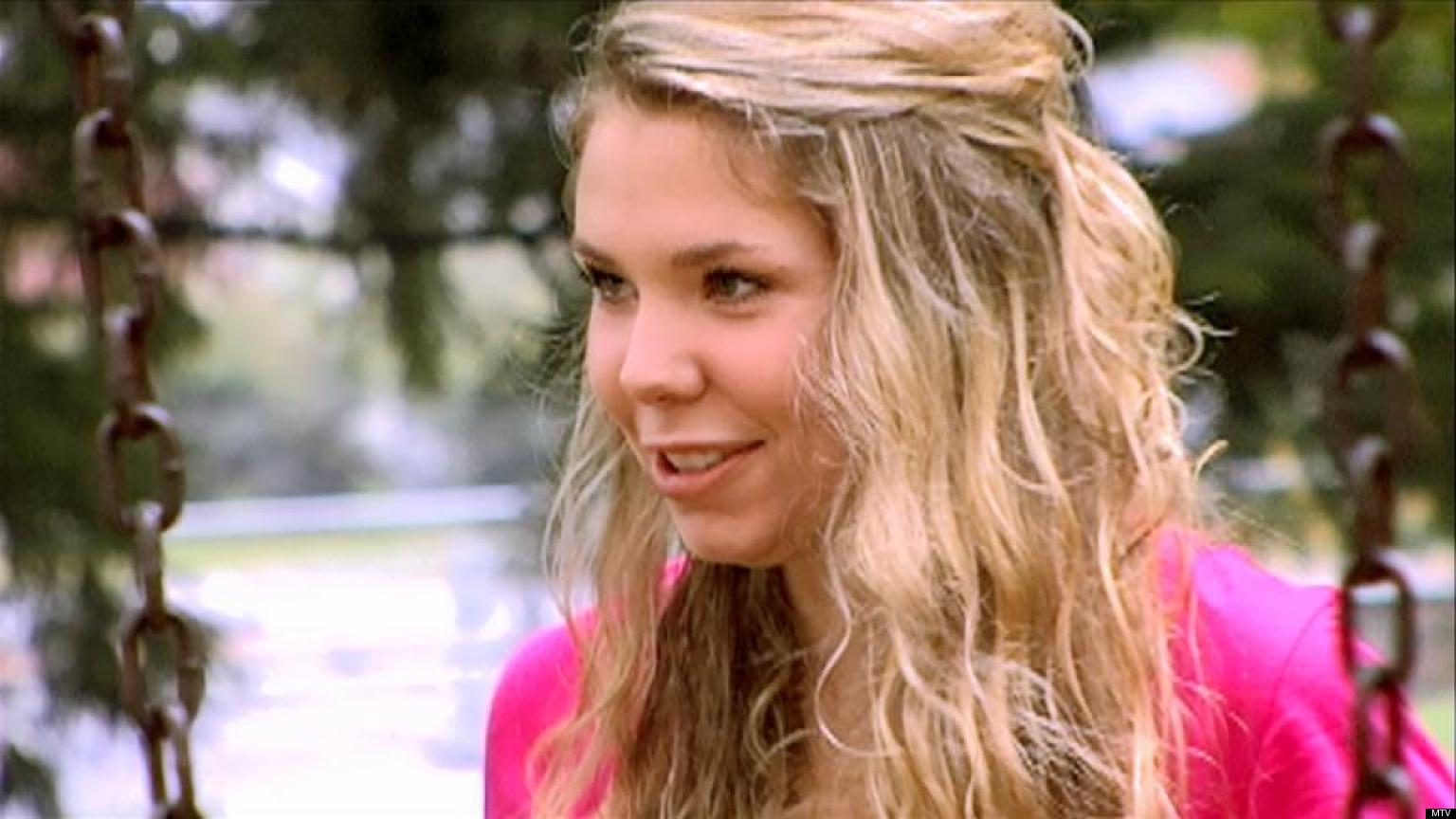 In her 2014 autobiography, Pride Over Pity, Kailyn Lowry discusses her upbringing and her mother's alleged alcohol addiction. Lowry claimed that her mom, Suzi, "would disappear for days without warning, I'd wonder if I would ever see her again."
The Teen Mom 2 star even confessed that she was worried about alcoholism being hereditary, writing, "I've seen what can happen when you're addicted to alcohol. I'm afraid the same addiction runs through my blood."
Next: Jenelle Evans slammed the show and threatened to quit over this. 
8. Jenelle Evans threatened to leave the show over a fight with her husband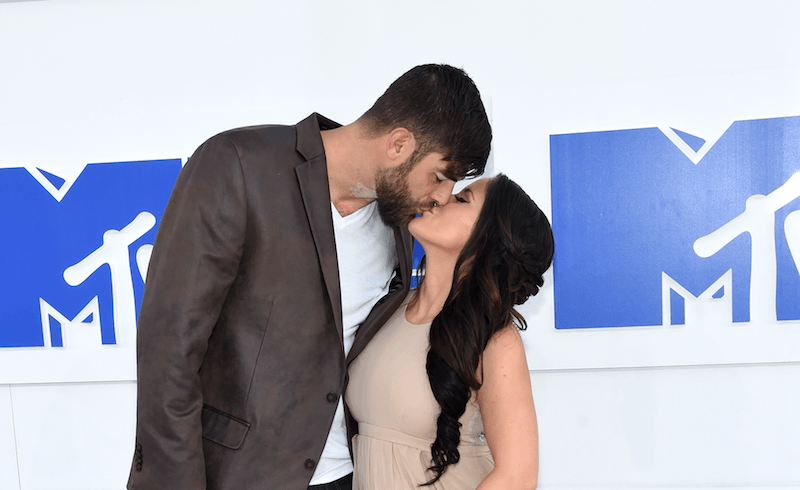 In an episode that aired on Oct. 9, 2017, Jenelle Evans threatened to quit the series after producers tried to talk to her and her husband, David Eason, about an argument the two had.
In the episode, Eason wouldn't let the camera crew film while he and his wife were fighting. However, the next day when producers returned to their home to get some clarification about what happened, Eason acted as if there wasn't any drama the previous day.
After the episode aired, Evans took to social media to defend her marriage and said that she would "probably" be quitting the show because she didn't think MTV treated them fairly.
Next: Chelsea DeBoers shared this upsetting news about her ex. 
7. Chelsea DeBoers revealed ex, Adam, tested positive for meth
During an episode on Aug. 7, 2017, Chelsea DeBoer revealed the disturbing news to her producer that Aubree's father, Adam Lind, had allegedly tested positive for methamphetamines. She explained that she didn't believe he wasn't on drugs when they were together, but when she learned of his positive test, her heart broke for their daughter.
On top of that, Us Weekly reported in 2018 that police issued an arrest warrant in Minnehaha County, South Dakota, for Lind, due to unpaid child support.
Next: Lowry almost left the show because of this scandal. 
6. Lowry almost quit the series after a cheating scandal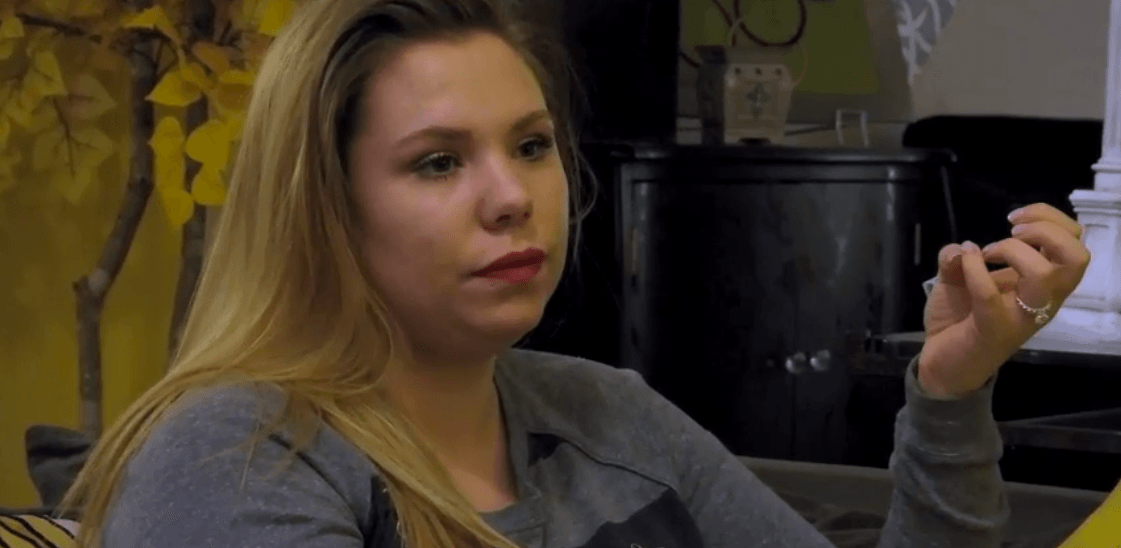 Lowry became concerned about her reputation when fans of Teen Mom 2 began to speculate that she cheated on her now ex-husband, Javi Marroquin, while he was deployed overseas. The rumors really heated up after Marroquin claimed that Lowry was "sleeping with all these dudes," which is something she denied.
The drama became so bad that Lowry thought about quitting the show altogether to escape it. However, she decided to ultimately stay and addressed the rumors when she spoke to E! News, saying that she did not cheat on him when he was away and that whole story just made for "good TV" and "ratings."
Next: Leah Messer wasn't faithful when she was married. 
5. Leah Messer cheated on her husbands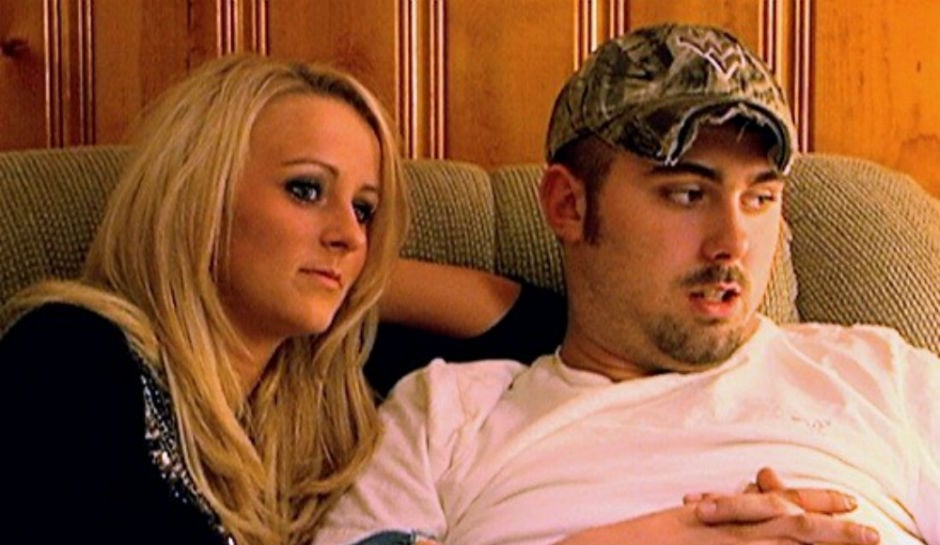 This Teen Mom star's two failed marriages were also tied to reports of cheating, which the mother of three later admitted to. Leah Messer's first marriage to Corey Simms ended when he learned that she cheated on him with her ex-boyfriend, Robbie Kidd.
After Messer and Simms divorced, the reality star got hitched to Jeremy Calvert in 2012. However, she confessed to having an affair with Simms, who was also married. Simms' wife, Miranda, ultimately forgave him, but Calvert filed for divorce from Messer.
Next: Evans used drugs during her third pregnancy. 
4. Evans admitted to smoking THC while pregnant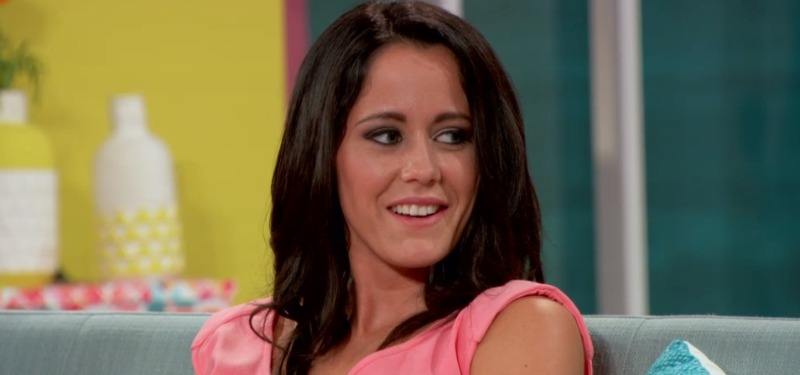 In 2018, Evans revealed that she used drugs while pregnant with her third child. The reality star appeared on the Vince Russo's The Brand podcast on Feb. 16, 2018, and had this to say about her positive test, "I'm not going to lie about that. I tested positive for THC and Ensley did not test positive. I did. So CPS were like — I was in the hospital — they said, 'Did you smoke when you were pregnant?' I said, 'I did within the past 30 days."
Eason went on to explain that she used the drug because she had "really bad esophageal spasms." She added that CPS followed up with a wellness check at her house but did not find any issues and ended up closing the case.
Next: This teen mom reportedly cheated and "scarred" her ex. 
3. DeBoer cheated on her ex with his best friend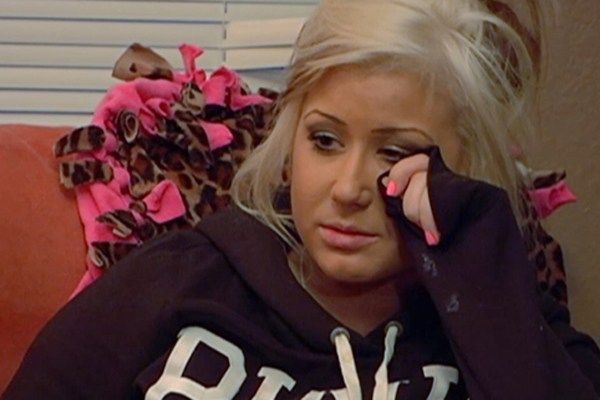 In 2014, during a reunion special, Lind made an accusation against DeBoer that no one expected when he claimed that she cheated on him with his best friend while pregnant. After hearing that, DeBoer's fans may have been ready to jump through their TV sets, but when Aubree's mom didn't exactly deny it, everyone was confused.
DeBoer later addressed the issue on Twitter writing, "I don't usually comment on things said/done on the show BUT to the people giving me s**t for some stuff that aired on part 2 of the reunion: I'm sure if your sex life was plastered all over national television you wouldn't look like an angel either."
Next: A cameraman ranks the worst mom with the dirtiest home.
2. Messer's living conditions brought cameraman to tears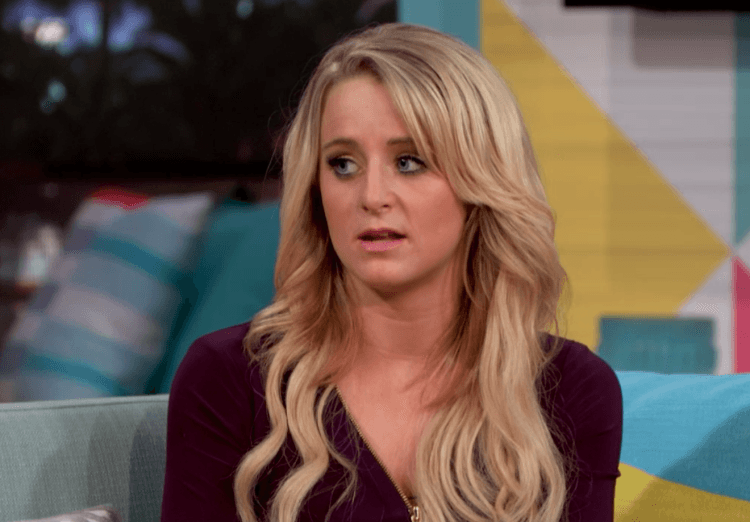 In 2012, a cameraman who worked on the MTV show did a Reddit AMA and unloaded about Messer calling her the "worst" out of all the moms and claimed that she lived in filth.
"I would have to say that Leah is worst," the former cameraman said, before calling her the "filthiest person i've met." He then shared this story, "when feeding her twins she would spill a bunch of cheese puffs on the nasty carpet and the girls would crawl around and suck up the cheese puffs, no hands involved. This made me cry a few times."
He went on to say that he wanted to call Child Protective Services, but ended up filing a complaint with the production manager. When nothing was done, he couldn't take it and quit during the third season.
Next: MTV fired this cast member after derogatory comments. 
1. Evans' husband, David, was fired from Teen Mom 2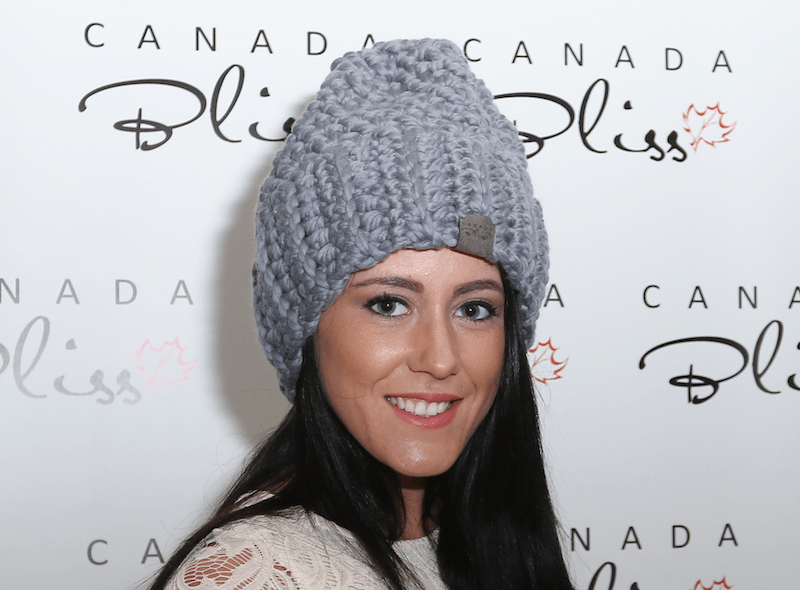 Despite things like drug use, legal troubles, and feuding with one another over the years, MTV didn't fire any of the Teen Mom 2 cast members until Evans' husband put out homophobic remarks on social media. Eason reportedly got into a disagreement with someone via Twitter about parenting and made negative comments about LGBT parents. He also tweeted that he wouldn't let his kids around gay or transgender and never let them "be that way."
The criticism for him was then directed at MTV for allowing him to remain on the show. Within a day, MTV communications announced that he had been fired from the series.
Eason has since deactivated his Twitter account, and Evans defended her husband saying that he was sorry for his comments and "doesn't hate people from the LGBT community."
Follow Michelle Kapusta on Twitter @philamichelle.
Follow The Cheat Sheet on Facebook!