From 'Gotham' to 'The Flash': Ranking Every Superhero TV Show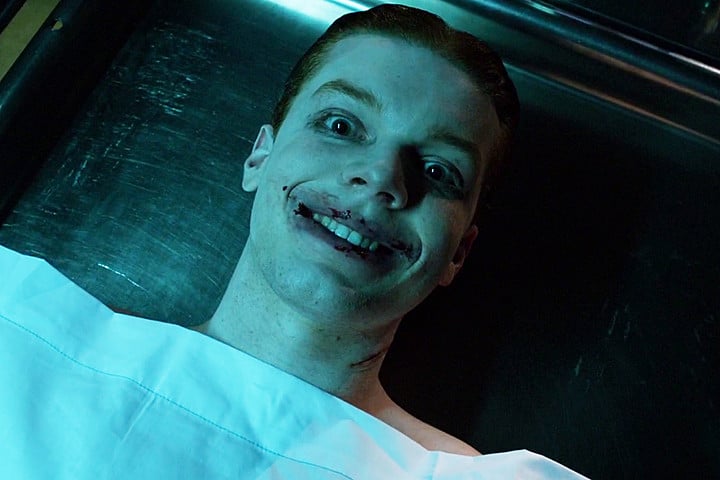 Comic books have made their way into Hollywood in a big way over the last decade. Helped along by things like Christopher Nolan's Dark Knight trilogy and Marvel's expansive Cinematic Universe, superheroes have become an integral part of pop culture. They're ever present in movie theaters, but that hasn't stopped the movement from hitting the realm of television, evidenced by the score of TV series across all the major networks.
The preponderance of options leads us to one logical question: which is the best? In the interest of answering this, we've ranked every superhero show on TV right now. Some series have been around for multiple seasons, while others have just arrived on the scene. Regardless of their seniority, there are some that are objectively better (and worse) than their contemporaries. So, without further ado, the definitive list:
13. Gotham, FOX
Gotham's debut season was marred by uneven pacing and a limited concept, and only recently has started to come into its own. The idea of "Batman sans Batman" severely caps the potential of a show that largely focuses on the origin story of the Dark Knight's various villains.
All this came to a head with the introduction of Jerome, a character thought to be the proto-Joker. Without spoiling too much, the truth behind this mystery capped off the most eminently watchable and clever episode the fledgling series has ever seen. Even so, one good episode doesn't make a great show, keeping Gotham on the bottom of the pile … for now.
12. Legends of Tomorrow, The CW

Even as the third addition to The CW's superhero universe, Legends of Tomorrow still represents a first for the genre, as the only team-up comic book show on TV today. Its lineup of B-list DC heroes affords it a certain creative freedom, albeit with a fair share of stumbling blocks encountered in its debut season. The time travel aspects of the series ended up working surprisingly well, but were still weighed down by some questionable decision-making from its lead characters.
All in all, it's an entertaining effort that just barely scrapes into middle-tier television.
11. Iron Fist, Netflix
Up until Iron Fist, it seemed as though Marvel could do no wrong on Netflix. That changed after the series proved to be bogged down by glacial pacing, a lack of focus, and a good deal of controversy surrounding its casting. That's not to say the show doesn't have any redeeming qualities of course; Jessica Henwick is an absolute revelation as Colleen Wing, and things do pick up around halfway through the season. Yet still, those opening episodes are an absolute grind, and for that, we have to keep it low on our list.
10. Supergirl, CBS The CW
CBS' Supergirl saw its fair share of struggles in its inaugural season. Even so, it hasn't been without its high points, as it's managed to deliver a surprisingly compelling story of Superman's younger cousin, Kara Danvers.
Driven largely by the talent of Melissa Benoist as the titular Kryptonian, it's a series that's grown a lot since its early episodes, including a musical crossover episode with The Flash. It's easy to see the massive potential for later seasons, especially now that it's been moved off of network TV and onto a far more suitable home on The CW.
9. Preacher, AMC
Starring Agent Carter alum Dominic Cooper, Preacher isn't anything like its comic book TV contemporaries. Of course, airing on AMC gives it a certain latitude in terms of brutality and language, and you can bet that it takes full advantage.
The series is based off the DC comic by the same name, following Jesse Custer (Cooper), a small town priest with a penchant for violence, who employs the help of a vampire.
8. Luke Cage, Netflix
https://www.youtube.com/watch?v=ytkjQvSk2VA
Luke Cage is a tough show to pin down. While carrying a compelling and timely racial narrative, it still suffers from a few growing pains. The pacing is a tad uneven throughout, and for the most part, it often struggles to measure up to its Marvel predecessors on Netflix. That being said, it's still more than worth your time, and carries a level of quality and depth not often seen in the realm of superhero stories.
7. Arrow, The CW
Don't let Arrow's ranking scare you away from its early seasons. If Heroes helped set up the scaffolding in 2006, Arrow's first season in 2012 built the foundation. As time has gone on though, the show has been cluttered by too many characters, a lack of focus, and major deaths that never seem to take.
That's not to say there's no entertainment value for the upcoming new season though. Arrow is a show that knew exactly what it is, and is worth watching if for no other reason than its status as the genesis for CW's expansive and interwoven comic book universe.
6. Agent Carter, ABC
Agent Carter came in as an underdog, originally designed as a one season spinoff of Agents of SHIELD. From there, it gained enough of a following for a Season 2 renewal, further building out the early years of the MCU timeline.
The incomparable Hayley Atwell plays Peggy Carter, an agent in the Strategic Science Reserve relegated to desk work by the backwards gender politics of post-World War II America. It's never easy to balance something like gender equality with action and adventure, but Agent Carter accomplishes this to perfection. The Season 2 finale aired March 1, 2016, marking the official end for the series following its cancellation.
5. Agents of SHIELD, ABC
It's been something of a rollercoaster for Agents of SHIELD. Its early episodes leaned heavily into a procedural "bad guy of the week" format, causing a fair amount of fans to duck out early. Soon thereafter, the show refocused into a solid story arc, acting as much-needed context for Marvel's movies. Since the studio's standalone films don't have a lot of time to focus on consequences and scope, Agents of SHIELD has stepped in to fill that role.
The show is helped along by Clark Gregg's fan-favorite character, Agent Phil Coulson, and an equally charming cast. All the while, Season 2 saw the introduction of the Inhumans, a race of alien/human hybrids set to get their own movie in 2019. Their early presence on Agents of SHIELD provides an intriguing early look at a part of the MCU we'll be seeing a lot more of in years to come, as the show expertly juggles its own stories with the needs of the greater universe.
4. Legion, FX
It's never easy creating something new within the superhero genre on television. What Noah Hawley has managed to do in the inaugural season of Legion though is nothing short of groundbreaking.
The series focuses on David Haller, the son of Professor Charles Xavier. Haller's own inner turmoil stems from his multiple personality disorder, with each unique personality possessing its own mutant power. The way it's presented is far from typical, affording audiences with a whole different kind of comic book experience.
3. Jessica Jones, Netflix
Marvel's Netflix universe is one that's quickly surpassed many of their films. As the follow-up to the already stunning Daredevil, Jessica Jones came bursting through the door as a startling, insightful narrative on consent and abuse. It also certainly didn't hurt having a villain even more sinister and imposing than Wilson Fisk in the form of David Tennant's Kilgrave.
When it's all said and done, you won't find any network with anything even approaching the mature, noir-esque superhero genre the same way Netflix does.
2. Daredevil, Netflix
No one quite knew what to expect when Daredevil was announced as Marvel's first foray into the world of streaming. The flop that was Ben Affleck's movie gave us plenty of reasons to assume that the Man Without Fear simply couldn't be adapted. Drew Goddard and Steven DeKnight's visceral and violent Netflix version completely won us over, though. Helped along by Vincent D'Onofrio's chilling performance as Wilson Fisk, the first season went off without a hitch.
More than that, Daredevil helped kick off Marvel's Netflix expanded universe, which includes Jessica Jones, Luke Cage, Iron Fist, and finally the team-up series, The Defenders. The universe offers a far more grounded team of superheroes who are dealing with more everyday street level problems, and less in the realm of inter-dimensional alien invasions. Season 2 of Daredevil premiered on Netflix on March 18, 2016.
1. The Flash, The CW
If there's one show that completely doubles down on the insanity of its source material, it's The CW's The Flash. The comic book version features multiple universes, time travel, and a villainous psychic gorilla, all of which have made their way into the TV series. Where many shows would hesitate in fear of alienating their audience, The Flash pushes forward into the most ridiculous aspects of its comic. Combined with a clever sense of humor, it gives us a superhero show that knows exactly what it is.
Daredevil offers us a gritty, violent take on superhero TV and Agents of SHIELD is the perfect partner to the MCU. But what The Flash offers is even more valuable than all this, it's the only comic book show to completely commit to the most out-of-this-world elements of its universe. What started as a spinoff from Arrow quickly exceeded its predecessor to become the best superhero show TV has to offer.
Additional reporting by Nathanael Arnold.
Follow Nick on Twitter @NickNorthwest
Check out Entertainment Cheat Sheet on Facebook!