From Prince William to Jennifer Lawrence: The Most Drastic Celebrity Hair Changes Ever
Like the rest of us, celebrities get bored with their signature looks and like to switch things up. Though we're used to mega-stars like Rihanna giving us drastic changes, some celebrity switch-ups we just never saw coming.
From Prince William's new eye-raising buzz cut to Blake Lively's new short black locks, here are the most drastic celebrity hair changes ever. Let's just say that they are rather hair-raising.
Prince William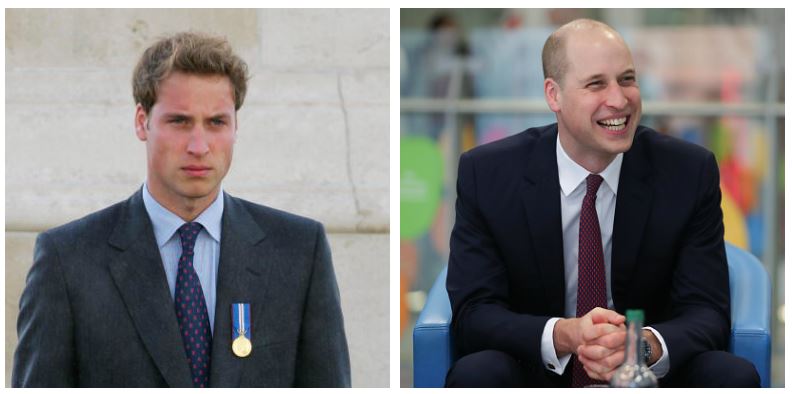 It's no secret that Prince William has been balding for quite some time. The soon-to-be father of three has finally decided to take matters into his own hands. No matter who you are, it's tough for anyone who is dealing with hair loss. To make his bald spot less obvious, the prince decided to pick up his clippers and shave his hair off.
We think it looks distinguished but some folks on the internet don't exactly agree. Celebrity hairstylist Joe Mills told The Independent:
For a long time comments have been made, especially online and in the press, about the fact that his hair is thinning and he's losing his hair. I think him just literally going; I'm going to crop my hair off is a really strong statement, a very confident statement. If you are photographed and in the public eye to that degree, it's very, very hard to look great all the time.I think it suits him, I think he looks great with it.
Next: A look not fit for a queen
Claire Foy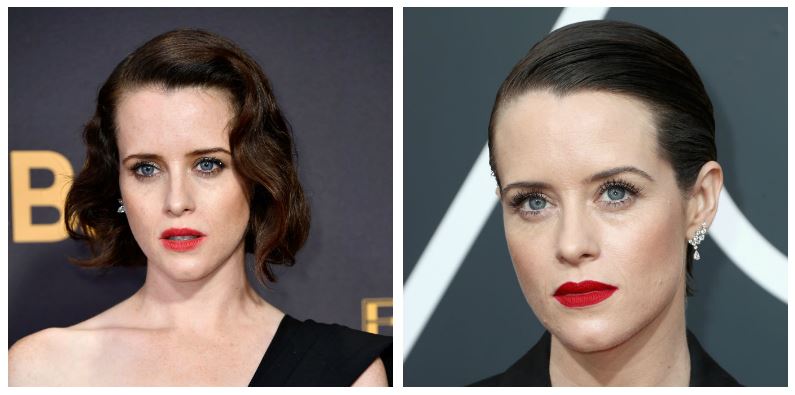 Claire Foy has hung up her pearls. The actress is done playing Queen Elizabeth II on Netflix's The Crown, and she's about to become hacker Lisbeth Salander, in The Girl With the Spider's Web.
As a result, Foy has had to chop off her brown tresses, in favor of a jet black pixie cut.  It's quite a different look.
Next: A gossip girl goes dark.
Blake Lively
We know Blake Lively for her gorgeous long blonde hair, but in 2018, those locks have vanished. Instead, Lively has traded them in for a super short pixie cut.
It looks like the Gossip Girl alum is gearing up for her new crime thriller, The Rhythm Section. It's not exactly our favorite look on her.
Next: A new look for a new year
Selena Gomez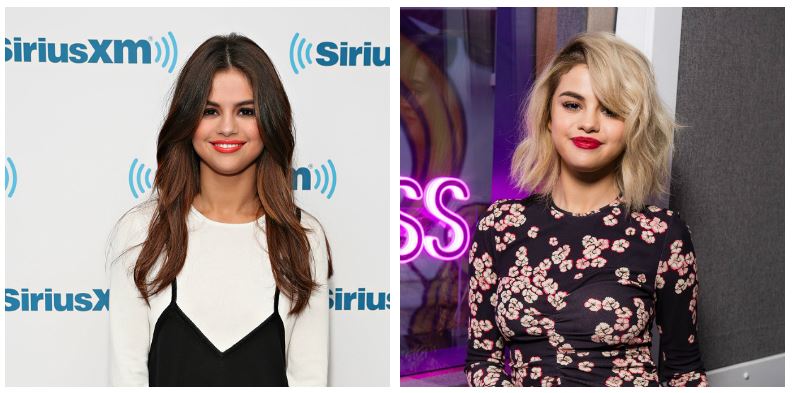 Selena Gomez had quite the year in 2017. She broke up with The Weeknd and reconnected with her ex-lover, Justin Bieber.
In 2018, it looks like she's ready to keep those changes going. "The Wolves" singer switched up her signature dark locks for a new messy platinum blonde do.
Next: Platinum blonde for a dragon queen
Emilia Clarke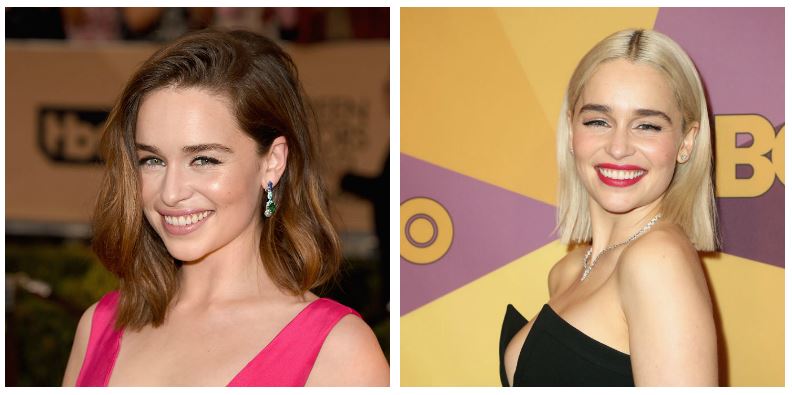 On Game of Thrones, we're used to seeing Emilia Clarke as the fearsome blonde Daenerys Targaryen, but in real life, the actress is an adorable brunette. However, for the final season of the HBO fantasy drama, Clarke threw away her platinum wig and dyed her tresses Khalessi's signature golden color.
She wrote on Instagram, "The experiment continues. My IQ has stayed around average and my need to be near fire-breathing creatures and uncomfortable seats made of iron has trebled."
Next: A grey look for a girl who loves ponytails
Ariana Grande
We're all used to seeing Ariana Grande with her signature dark ponytail. Quite frankly, we were relieved when the "Side to Side" singer decided to go with a fresh new look.
In October 2017, she debuted an adorable new hairstyle, which she called grey.
Next: A bold buzz cut
Kate Hudson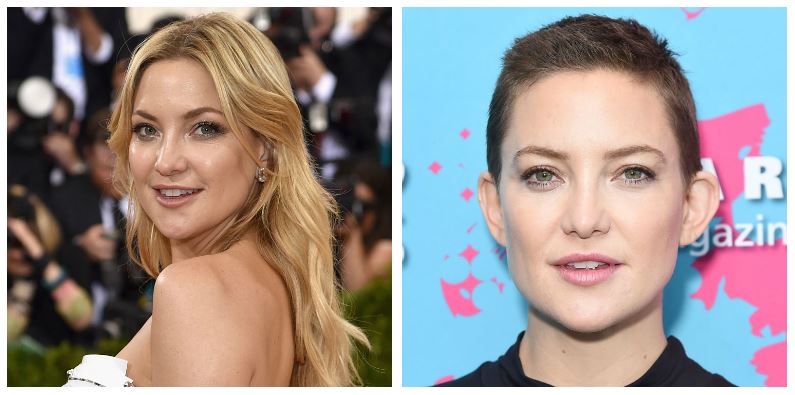 We're used to seeing Kate Hudson with long blonde hair, but that all changed when the stunning actress shaved off all of her hair into a buzz cut. Hudson is preparing for a role in a forthcoming Sia film called, Sister.
Next: Drastic changes at the hands of a legend
Jaden Smith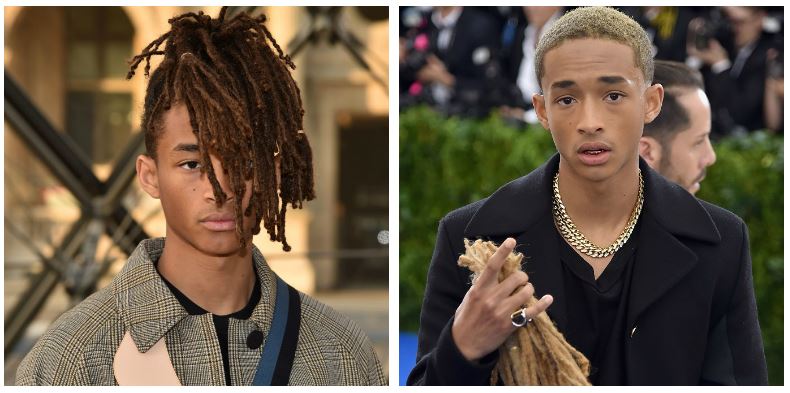 For quite some time, Jaden Smith was rocking blonde dreadlocks. However, he had to have them cut for a movie role. His father, Will Smith, delighted us all with images of him cutting them off.
Now, it looks like the younger Smith has kept the short look, but he's gone back to blonde, at least for now.
Next: A new look each year
Jennifer Lawrence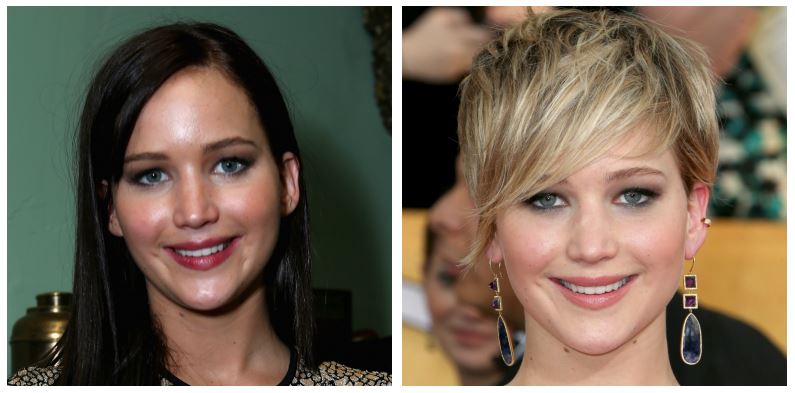 Jennifer Lawrence has been known to switch up her look. From black hair to a short blonde do, The Hunger Games actress has had no problem trying new things.
Seriously, we don't think she's had one look that hasn't suited her.
Next: The queen of hair and fashion.
Rihanna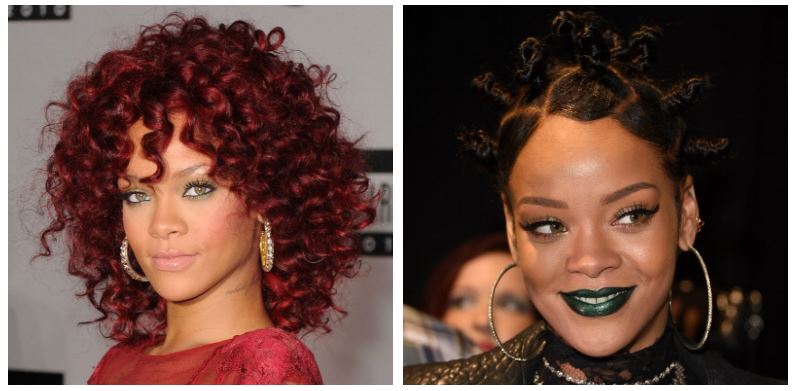 The Anti queen can pull off anything. Rihanna has had literally every hairstyle imaginable. From short black pixie cuts, firey red curls, and Bantu knots, if there is one person who can pull off just about any haircut, it's the legendary singer from Barbados.
We can't wait to see what she'll pull off this year.
Follow Aramide on Twitter @midnightrami.
Check out The Cheat Sheet on Facebook!