From Sports to Fantasy to Literature: 10 Books Coming Out in October
From memoir to fantasy to literary fiction to current events, here are 10 of the biggest books coming out this month.
Choose Your Own Autobiography, Neil Patrick Harris
Neil Patrick Harris has had a big year, with How I Met Your Mother wrapping after its ninth season, a Tony-winning turn as the transgender rock-and0roll singer Hedwig in the Broadway revival of Hedwig and the Angry Inch, and a supporting role in the highly anticipated big screen adaptation of Gone Girl. The beloved and multi-talented actor has still found time to write his memoir and has done it in a characteristically humorous fashion. Instead of telling the straightforward truth, he's set up the book as a choose-your-own-ending type experiment, with the reader making choices as NPH that could lead to wealth and fame or "a hideous death by piranhas."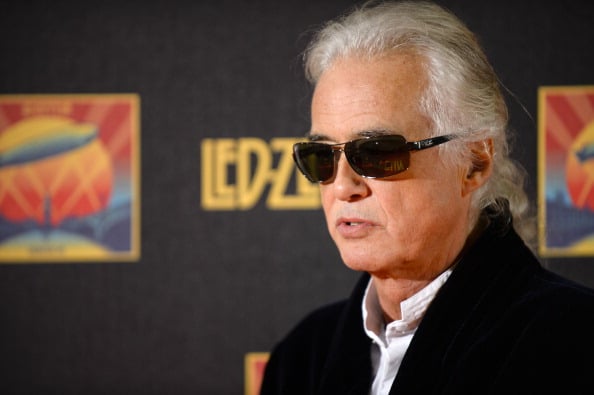 Jimmy Page, Jimmy Page
Led Zeppelin's legendary guitarist has been busy compiling the band's massive back catalog for the reissues of every one of Led Zeppelin's nine albums. Page has spent much of recent years working on that project and working to gain as much control over Zeppelin's legacy as possible. That project has left him without the time to write a traditional memoir, but Jimmy Page is a photographic one made of up pictures both rare and iconic of pivotal moments in Page's career, accompanied by captions. There are photos by some of music's greatest photographers as well as Page's passport and ID photographs from over the years for a detailed visual history of one of rock and roll's most important guitarists.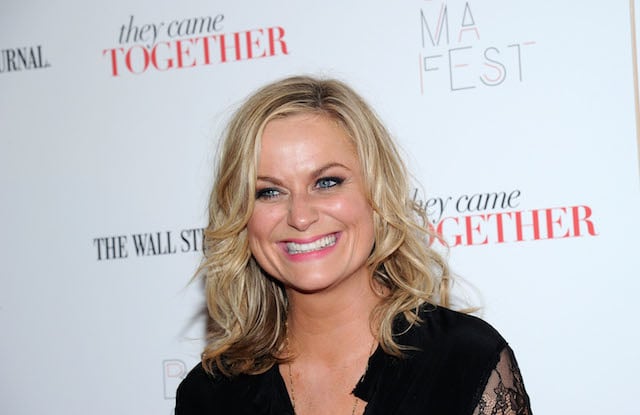 Yes Please, Amy Poehler
Comedian Amy Poehler is releasing her first book, which her dedicated fans are already very excited for. The actress is not only a talented writer and comedian but also a feminist icon who's known for laying down some powerful words of wisdom. This book will be full of Poehlerian advice on subjects from love and sex to friendship, parenthood, and her divorce from Will Arnett. There will also be stories about Poehler's career, from her time on Saturday Night Live to leading the hit NBC sitcom Parks and Recreation. As for the title, Poehler says it's about taking chances. "The good things in life have happened to me because I've said 'Yes, please,' " she said when announcing the book at BookCon, per Bustle.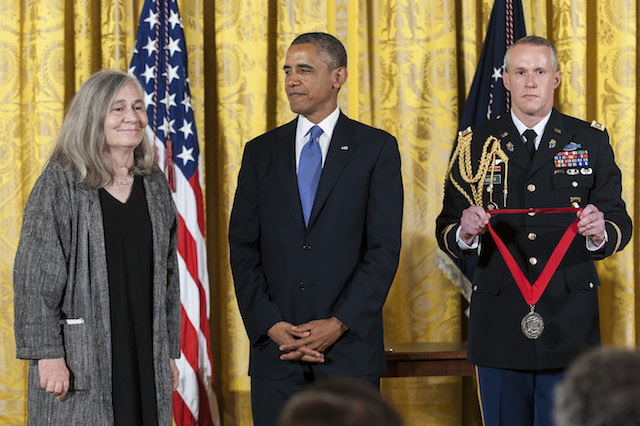 Lila, Marilynne Robinson
Marilynne Robinson is considered to be one of the best living American novelists, having won the Pulitzer Prize and the National Humanities Medal, among many other honors. Her debut novel, Housekeeping, is considered a cult classic. Lila explores a similar story of a young girl being raised by a single woman who is not her mother and is set in the fictional town of Gilead, Iowa, which Robinson created for her previous novels Gilead and Home. Fans of Robinson's previous work and strikingly beautiful prose will likely enjoy the return to Gilead — the main character, Lila, who was raised by a drifter named Doll, arrives in Gilead and marries the town's minister, who doesn't seem able to reconcile her unusual past.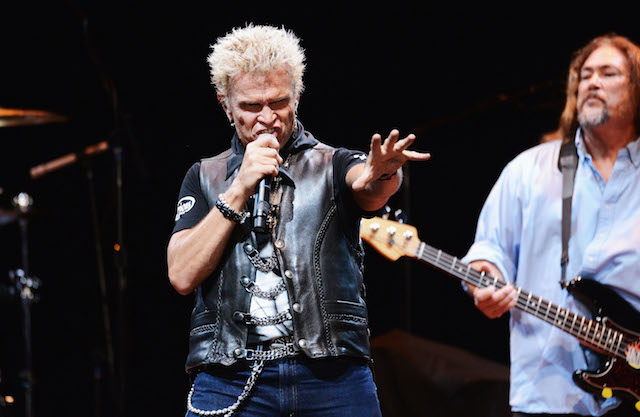 Dancing With Myself, Billy Idol
The singer known as the punk rock Elvis traces his life and career from the beginnings of England's punk rock movement in the 1970s through his transition into 1980s stardom as one of MTV's first video stars. Idol controversially capitalized on punk rock by going against everything the genre's ethos stood for and commercializing it for MTV's audience. There will be your typical sex and drugs and rock and roll in the book, but also a look into the mind and journey of someone who is essentially one of music's biggest sellouts. Idol will also discuss the rise of MTV from someone who was there as music videos changed the way artists would present their songs to the public.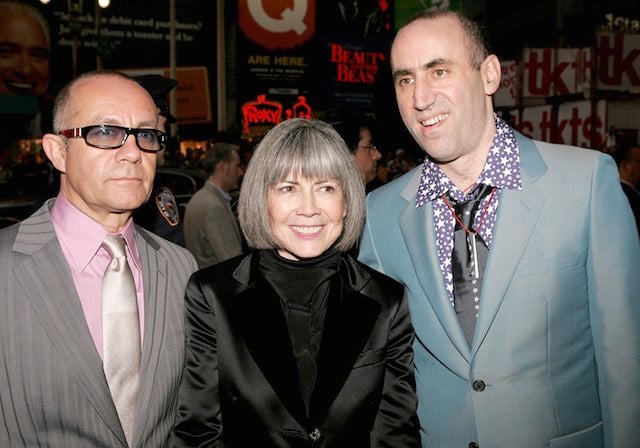 Prince Lestat: The Vampire Chronicles, Anne Rice
Described as both a "stunning departure" and a "compelling return," Anne Rice has written another novel in her most famous series — the first book in the vampire saga in more than 10 years. The Vampire Chronicles books, which include Interview With a Vampire and Queen of the Damned, follow the 18th century French nobleman-turned-vampire named Lestat de Lioncourt. Prince Lestat begins with the vampire world in crisis in settings all over the globe. The book then moves back and forth in time to follow characters old and new from present-day New York and the West Coast to ancient Egypt, fourth century Carthage, 14th century Rome, and the Venice during the Renaissance, among other settings. At the center of it all is the elusive and mysterious rebellious hero, Prince Lestat.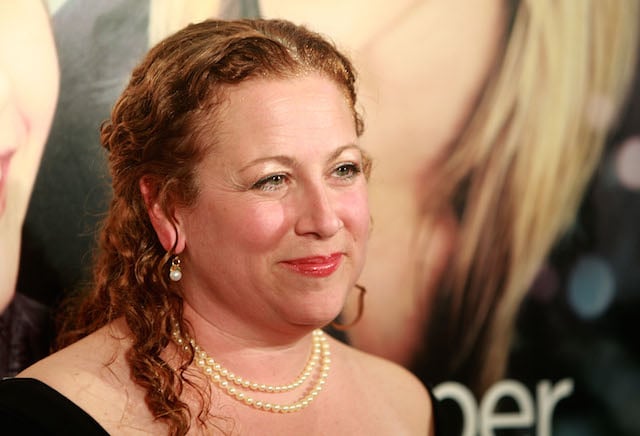 Leaving Time, Jodi Picoult
Bestselling author Jodi Picoult will likely be at the top of the New York Times bestseller list yet again with the release of Leaving Time, the author's exploration of grief. The book's protagonist, Jenna, is a woman who studies grief in elephants while also dealing with her own over the strange disappearance of her mother, Alice. Jenna enlists the help of a psychic who's doubting her own abilities and a private investigator with a personal connection to the accident that led to Alice's disappearance to piece together what might've happened to Alice. The best bit of evidence the trio has are diary entries that Alice left behind, which both supplement and conflict with Jenna's own memories. The book is described as being different from Picoult's other work, but it will likely appeal to her core audience of female readers, as it explores the importance of female relationships in dealing with grief.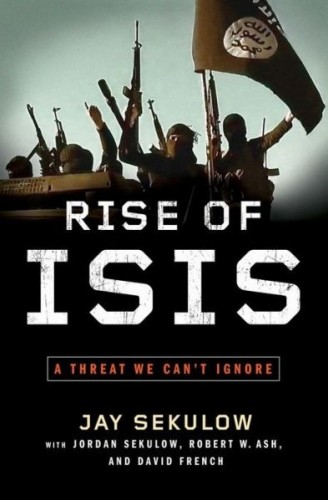 Rise of ISIS: A Threat We Can't Ignore, Jay Sekulow
The Islamic extremists in the Middle East have only recently been making news headlines, but attorney Jay Sekulow has managed to write a book about ISIS already. Drawing on his legal experience, which has included appearances before the Office of the Prosecutor, the International Criminal Court at The Hague, and fighting jihadists in operation Iraqi Freedom, Sekulow presents his views on how ISIS formed, gained power, and what could happen if the group is left undefeated.
As with any sensitive political issue, you don't want to get all your information from one book, but the current conflict in the Middle East is so complicated that reading up on it as much as possible is the only way to gain a real understanding of what's going on and how it got to be that way.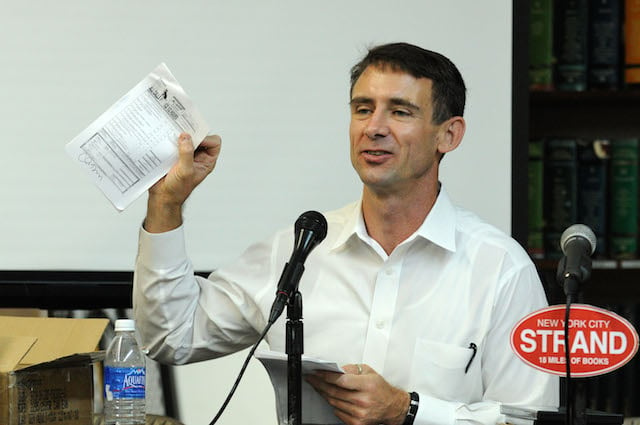 Beautiful You, Chuck Palahniuk
Cult favorite author Chuck Palahniuk — best known for books like Fight Club, Invisible Monsters, and Choke — is releasing a new book with another one of his characteristic dark visions of the future. Beautiful You has the tagline "A billion husbands are about to be replaced" and further explores Palahniuk's anxieties about male worthlessness that have been present in his work since Fight Club. The premise is that a wealthy tycoon has created a line of sex toys "so potent and effective" that women decide they don't need men at all anymore and lock themselves up with their awesome vibrators. This is all a part of said tycoon's plan to rule the world through "erotic domination." It's a classic Palahniukian premise and will likely gain some feminist backlash from women who believe that it would perhaps take a lot more than a very effective sex toy to make them drop out of society completely, although it wouldn't be a Palaniuk book without generating controversy.
Jeter Unfiltered, Derek Jeter
New York Yankees fans are still mourning Derek Jeter's recent retirement after he played 20 seasons of Major League Baseball that made him one of the greatest players of all time. Jeter was the Yankees' captain from 2003 until his final season this year and helped the team win five World Series. He's also lauded for being an exemplary athletic role model who didn't have any scandals during his career and was a consummate professional on and off the field. Jeter Unfiltered is mostly a book of images from throughout Jeter's final season with Yankees. Containing pictures of both Yankees games, practices, and events from Jeter's personal life and charity work, the book promises an intimate glimpse into the life of the famously private athlete.
Follow Jacqueline on Twitter @Jacqui_WSCS
More from Entertainment Cheat Sheet:
Want more great content like this? Sign up here to receive the best of Cheat Sheet delivered daily. No spam; just tailored content straight to your inbox.