From Talk Show Host to Podcasts: How Much Is Conan O'Brien Worth?
If you're old enough to remember back to September 13, 1993, you probably remember a nervous, red-headed 30-year-old comedy writer named Conan O'Brien debuting in the Late Night franchise on NBC. While that first night hosting David Letterman's old NBC show was a bit nerve-wracking, O'Brien exuded more confidence within a year.
By the time he was offered The Tonight Show 15 years later, Conan had evolved into a masterful comedic performer and talk show host. Things haven't really changed today, outside of lesser visibility on basic cable.
Have you ever wondered what O'Brien's worth is? You'll be surprised at the amount he's made in his career.
Working as a writer on 'The Simpsons'
In 1991, O'Brien was offered a plum position: Writing on The Simpsons and taking co-producer credit. Most people in his field would have given their life for such a prestigious role before turning 30.
No doubt this upped his earnings compared to what he made working for three years as a writer on Saturday Night Live. Comedy writers don't make a huge amount anyway, which is a shame considering how much creative energy they put in.
Within two years, O'Brien's net worth and prominence would start to climb.
O'Brien's worth while on NBC's 'Late Night'
When O'Brien was offered to host Late Night on NBC, the standard for late-night host net worth was Johnny Carson. The latter had just retired a year earlier and had made multi-millions in the last decade of his run.
No other late-night host was making this kind of money. Only Jay Leno began making the bigger amounts when he became successful hosting The Tonight Show.
For Conan, his Late Night earnings were modest compared to what happened a decade on.
The payoff from hosting and losing The Tonight Show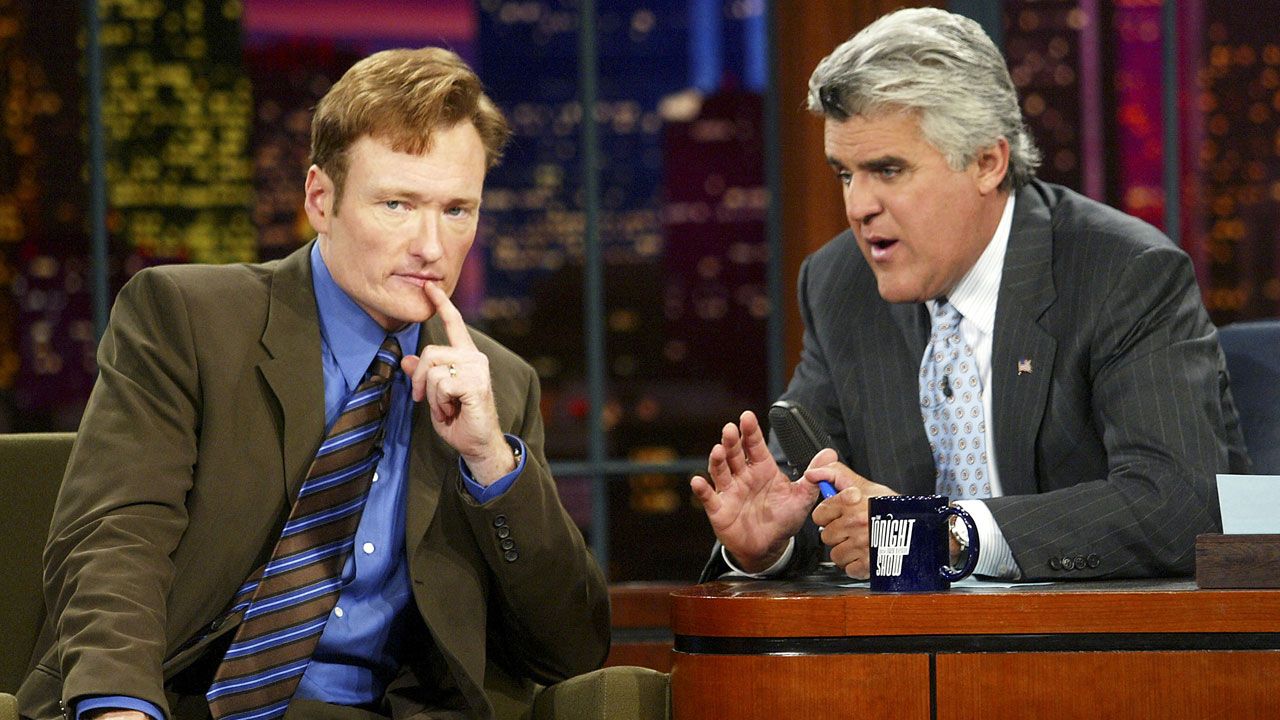 While O'Brien moved up into the millionaire club by the time he landed The Tonight Show in 2009, he ultimately set a new precedent for losing an important TV role. It's hard to believe it's been eight years since the fiasco of Jay Leno taking back The Tonight Show role from O'Brien occurred. Most of that is likely forgotten now amid a tidal wave of world and political news.
Ironically, Conan proved you can lose an important TV job and still become more successful than going on hosting. Media at the time reported he wrangled a $45 million deal to exit Tonight and move on to other horizons.
Had O'Brien gone on to host the show, it would have taken him over a decade to reach this kind of payout.
Hosting Conan on TBS
Moving to basic cable diminished O'Brien's TV presence, even though he continues to receive a $12 million per year salary for Conan. His online presence helps keep him up front while his TV audience dwindles. TBS reducing his on-air time hasn't helped his TV visibility either.
Recently, he started a new celebrated podcast called Conan O'Brien Needs a Friend, which should up his continuing online presence.
What might surprise you more than anything is Conan's total worth to this day.
Total worth in 2018
Many of O'Brien's fans are often surprised to learn he's still worth a total $85 million thanks to sustaining his past NBC payout. Now with his new podcast, we might see a new precedent being set where a late-night host ups their presence and earnings by nurturing the online universe.
We all know podcasts are some of the most consumed online media, including being very lucrative. Will we eventually see O'Brien's earnings go past the $100 million mark once he establishes himself further with his already popular podcast?
Visit us at The Cheat Sheet where we examine the net worth and other interesting aspects of celebrity culture.