From Taylor Swift to Drake: 20 Music Tours to See This Summer
There's no better time than the summer to spend a few days at a music festival or to check out a concert from one of your favorite artists. This year is shaping up to be a particularly busy one, with tons of big names set to hit the road over the coming months. From rock legends (the Who, the Rolling Stones) and pop superstars (Taylor Swift, Ed Sheeran) to '90s favorites (New Kids on the Block, TLC and Nelly) and popular DJs (Zedd), this season is bringing something for everyone, no matter what kind of music you prefer. Having trouble deciding which shows you should attend? Luckily, we're here to help narrow down your options a little. Below, check out 20 of the biggest music tours of the summer. Pick your favorites, buy a few tickest and get ready to have a blast at some great concerts this summer.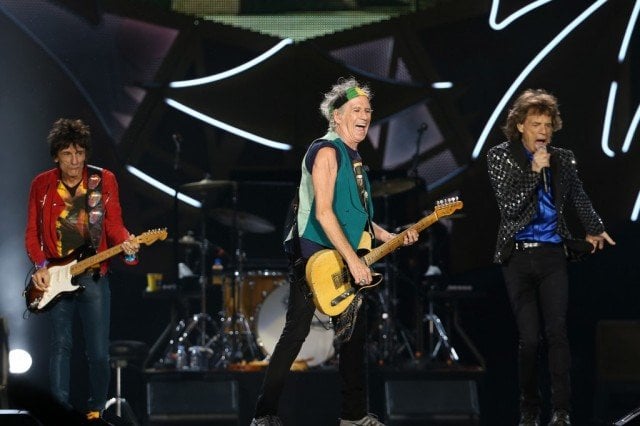 1. Rolling Stones, Now – July 11th
The rock group will return to stateside stadiums for the first time since 2007 this summer, with the 15-city Zip Code tour (a name reportedly meant as a play on the jeans-centered album cover of the group's 1971 LP, Sticky Fingers). The band intends to go bigger this time around, with an extended stage, video screens and special effects. As for the set list, Mick Jagger recently told Rolling Stone magazine that the group is considering playing the entirety of Sticky Fingers, along with some of the big hits from the rest of their catalog. Tickets start at $39.50 with VIP options going all the way up to $395.
2. Taylor Swift, Now-October 31
Swift kicked off the 1989 World Tour last month in Tokyo and is now continuing playing several shows a week across the globe. Her stateside run will end in late October in Florida, before she jets overseas again to play several shows in Australia. 1989 marks her first entirely pop album and Swift has been clear that fans should expect to see that reflected in her tour – meaning no banjo this time around and revamped versions of her old favorite songs, like "Love Story."
Her opening acts include Vance Joy, Shawn Mendes and Haim, depending on the date. Tickets for the hugely popular tour range widely in price, starting from $33 for certain locations and going up to $250.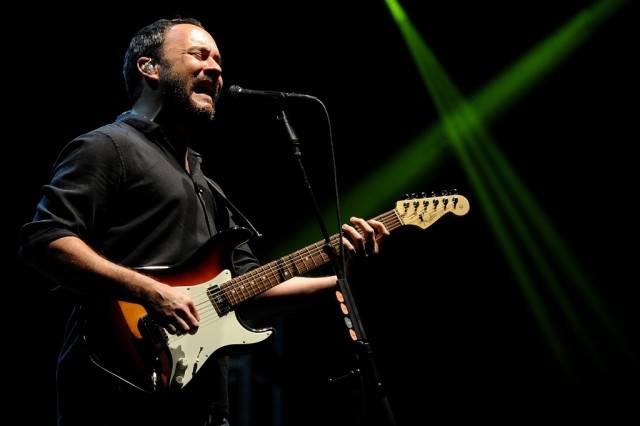 3. Dave Matthews Band, Now-September 13
The group has headed out on tour every summer since 1992 and this year is no exception. The band is performing two full sets each evening on its current tour, which kicked off in mid-May in Austin, Texas and wraps up in mid-Texas in Phoenix, Arizona. The first set will reportedly be a small acoustic set, and the second will be an electric one. Want to see 'em both? Tickets for Dave Matthews Band start at $40 and go up to $85, depending on the date and venue.
4. Drake, Now- June 5
The rapper announced a brief series of summer shows, entitled The Jungle Tour, earlier this year. It kicked off in Houston, Texas in May and will wrap up on June 5 at New York's Governors Ball Music Festival. The concerts will feature the artist performing a medley of old and new cuts. He will also be joined by rapper Future as an opener. The Jungle Tour is a precursor to August's OVO Fest, the three-day music festival in Toronto, Canada headed by Drake's record label OVO Sound. Tickets start at around $40.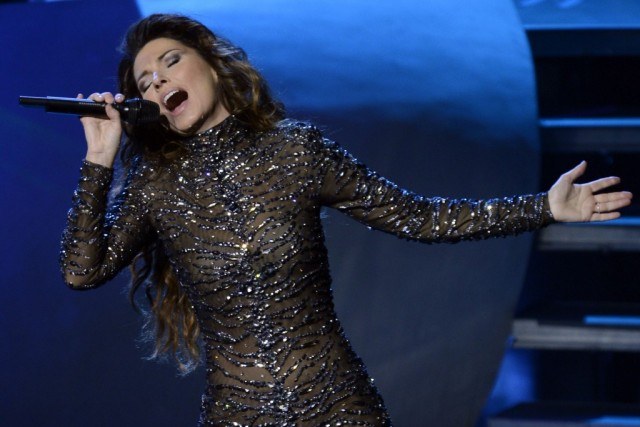 5. Shania Twain, June 5- August 24
Twain's two-year run in Las Vegas wrapped up in December, but the country music legend's performing days still aren't quite over. The singer decided to take her show on the road, with this summer's Rock This Country trek. The tour, which launches June 5th in Seattle, will not only be her first series of concerts in 11 years, but it will also be her last.  The farewell tour set list will reportedly mainly consist on her longtime favorite country music hits. Gavin DeGraw will open for her for the stateside shows, while Wes Mack will act as an opener for the Canadian dates. Tickets range in price from $45 to around $150.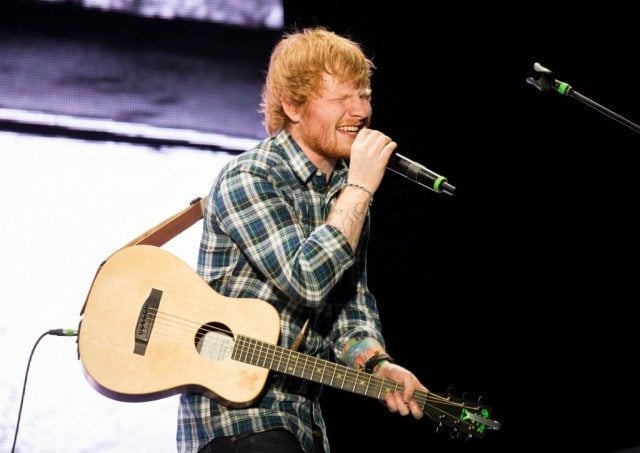 6. Ed Sheeran, Now- September 10th 
After opening for Taylor Swift on her Red tour and playing a few sold-out shows at Madison Square Garden last fall, the singer-songwriter is finally headlining his own full-fledged series of concerts. Sheeran will bring his acoustic tunes to stadiums, albeit with a little added production to help fill out the stage. Still, fans who like Sheeran's barebones approach can rest easy. The singer has stated that most of the set will continue to be just him and his guitar, like his previous concerts.  Foy Vance, Rixton, and Christina Perri will serve as openers and tickets range from $40 to $85.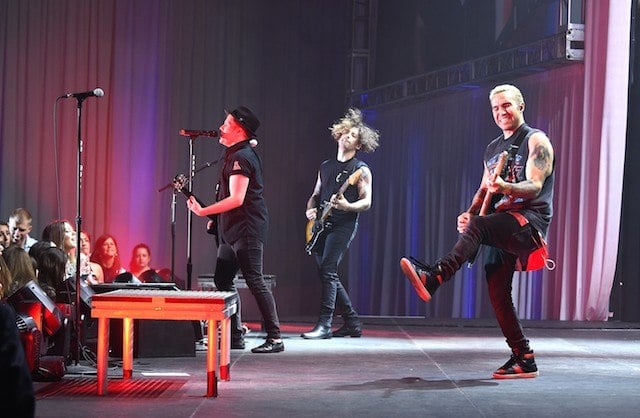 7. Fall Out Boy & Wiz Khalifa, June 10-August 10
Last summer, Fall Out Boy went on tour with fellow pop-punk group Paramore. Now it's expanding its horizons a little by pairing with rapper Wiz Khalifa. The two will co-headline the Boys Of Zummer Tour, which begins in New Jersey and ends in Hollywood, California. Opening for them on this tour is Hoodie Allen and DJ Drama. Tickets range in price from $20 to $89.75.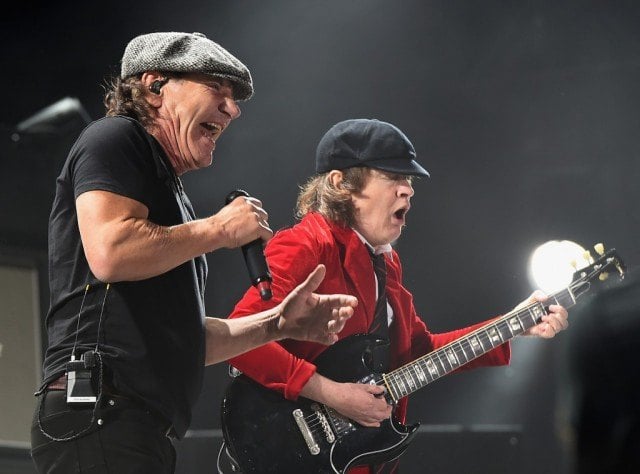 8. AC/DC, August 22-September 28
The group's Rock or Bust World Tour will be their first tour without guitarist Malcolm Young and drummer Phil Rudd. Taking their places will be the band's former drummer Chris Slade, who originally left the group in 1994, and Malcolm's nephew Stevie Young. The stateside leg of the tour kicks off in Massachusetts in late summer and continues through various states into early fall. Tickets range in price from around $35 to $110.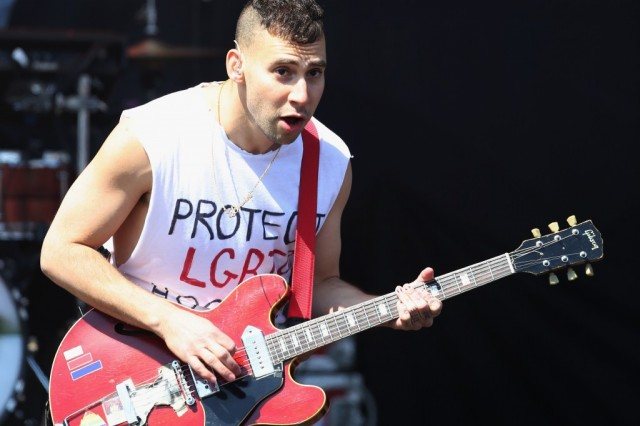 9. Bleachers & Charli XCX, July 21-August 12
The two left-of-center, often '80s-inspired pop-rock acts will hit the road together for this summer's Charli and Jack Do America tour. This will be the biggest tour yet for Jack Antonoff's Bleachers, which started out as a smaller side project for the fun. member. The shows will kick off in mid-July in San Diego, California and wrap up in mid-August in Ohio. In addition to playing songs from last year's Strange Desire, Antonoff is reportedly planning to debut new songs from an upcoming LP. Fans can also expect to see the co-headliners perform several covers together. Tickets start at around $25 and go up to $55.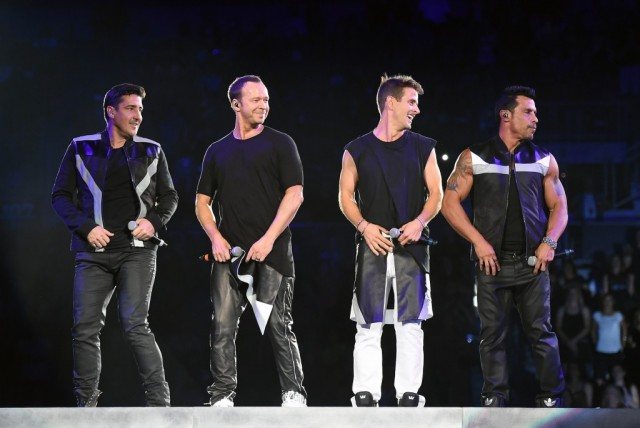 10. New Kids on the Block, Now-July 2
Calling all '80s and '90s kids: New Kids on the Block are teaming up with TLC and Nelly for the ultimate nostalgic summer tour, entitled The Main Event. The series of shows, which kicked off May 1 in Las Vegas, Nevada and will wrap up in early July in Buffalo, New York, will feature some of the most popular songs from each of the artists (like "You Got It (The Right Stuff)," "Scrubs," and "Ride Wit Me") all in one jam-packed concert. Tickets run from $20 up to $90.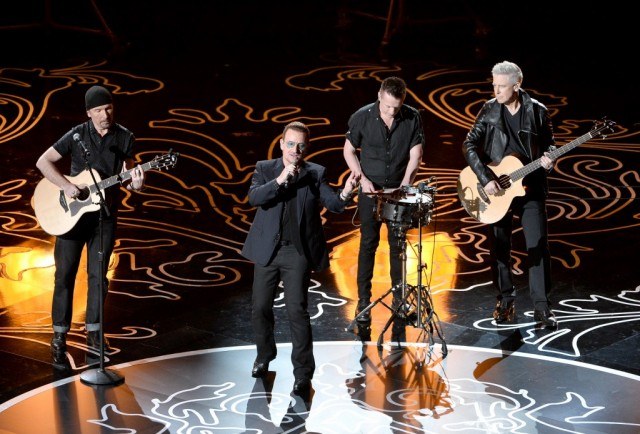 11. U2, Now-July 31
U2 kicked off their unique arena tour on May 14 at Vancouver's Rogers Arena. For the first time in the group's career, each concert will be split into two sets with an intermission in between. According to the New York Times, the first half consists of a "relatively fixed" set list while the second includes a more spontaneous and random selection. The band will also implement a new type of sound system. Instead of having speakers set up at the stage as usual, the group will have speakers suspended from the ceilings of arenas so that all audience members will be able to hear the music equally.  Tickets range from $35 to $280.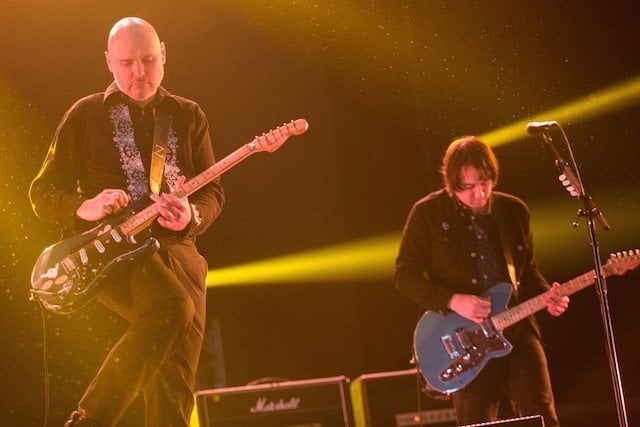 12. Smashing Pumpkins & Marilyn Manson, July 7th-August 9th
The two musical acts are bringing their '90s angst all over the US this summer on their co-headling tour, dubbed 'The End Times.' The 23-date trek kicks off July 7 at the Concord Pavilion in Concord, California and comes to a close on August 8 at the Riverbend Music Center in Cincinatti, Ohio. The End Times tour will mark the biggest series of live concerts for Smashing Pumpkins following the release of their eighth album, Monuments To An Elegy. But fans shouldn't expect it to be a nostalgic greatest hits tour. "They want their teenage memory handed back to them … but it needs balance," Smashing Pumpkin's Billy Corgan recently stated, per Chicagoist. Tickets range in price from $35 to $110.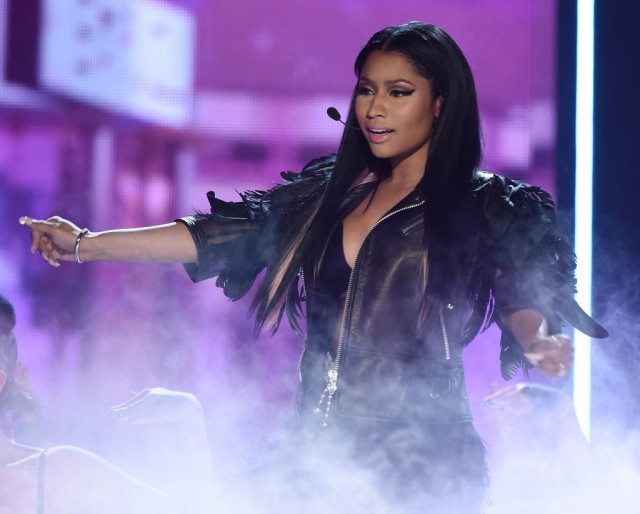 13. Nicki Minaj, May 30-August 19
Minaj will bring her big personality and favorite singles (like Super Bass and Anaconda) on the road this summer, with her upcoming Pinkprint tour. The set list will reportedly consistly mainly of her greatest hits, mixing solo tracks like the ones listed above with some of her most notable collaborations (Bang Bang, Flawless). She'll be joined by four openers: newcomers Tinashe and Dej Loa and two of her recent collaborators Meek Mill and Rae Sremmurd. Tickets start at $30 and go up to $160.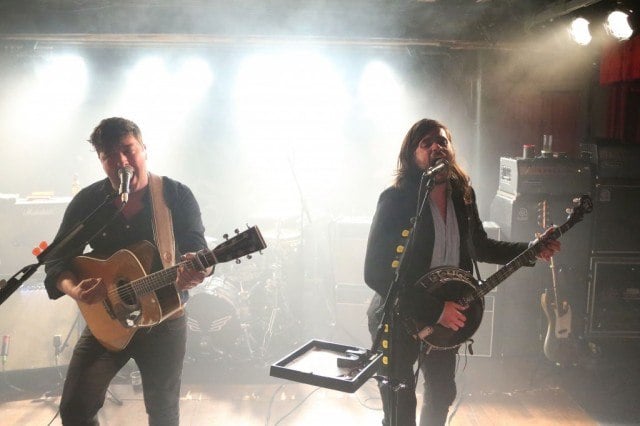 14. Mumford & Sons, June 2nd-August 22nd

The British folk rock band will be kicking off their summer tour in Brooklyn, N.Y. with their concert at MCU Park. This will be the band's first US headlining tour in support of Wilder Mind, which was released on May 4. The Maccabees will join as an opening act. The tour dates also include five Gentlemen of the Road Stopover concerts, which the group has produced for several years. As was the case in past years, the two-day concerts (taking place in June and August) will consist of performances from eight to nine bands and no two stops will have the same lineup. Ticket prices range from $45 to $200.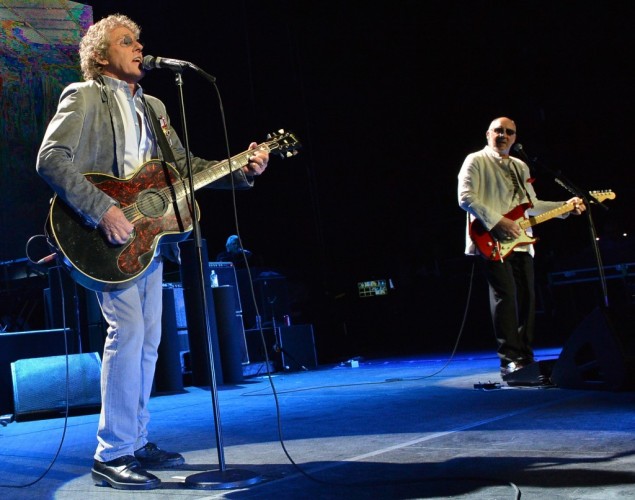 15. The Who, Now – November 4
The group continues celebrating their 50th anniversary with The Who Hits 50! Tour throughout the summer and well into the fall, wrapping up in Philadelphia, Pennsylvania in early November. For what some of the band members have called their "last big tour," the group will mix their biggets hits with some of older songs in their extensive catalogue. Meanwhile, Joan Jett & the Blackhearts serve as openers. Ticket prices range from $35 to $150.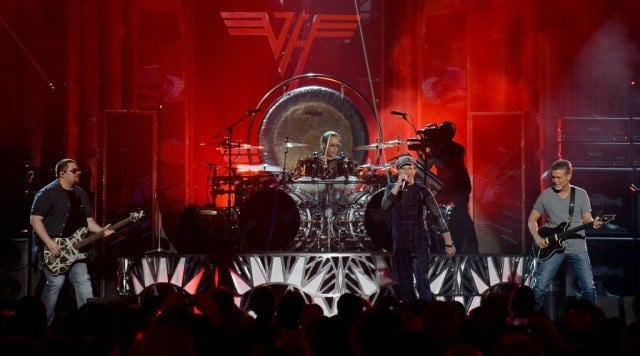 16. Van Halen, July 5th-October 4th

The hard rock band has planned a large, 39-date tour that will cross North America, kicking off in early July in Seattle and ending in Los Angeles in the fall. The tour comes on the heels of the release of Tokyo Dome Live in Concert, the band's first live album record to feature original singer David Lee Roth. The series of concerts also comes after the band recently hinted that a new studio album would likely be released later this year. Kenny Wayne Shepherd Band will serve as opening act. Ticket prices range from $43.50 to $166.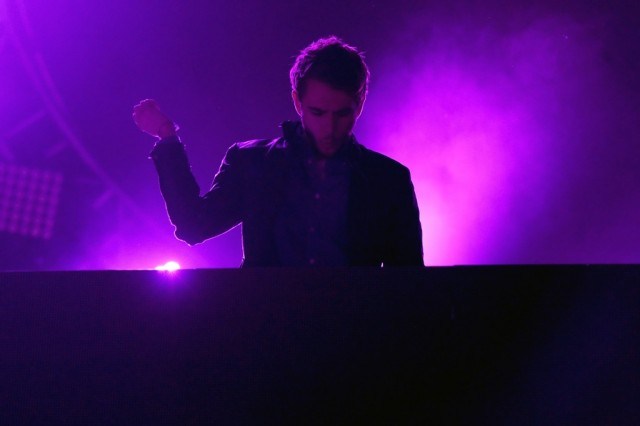 17. Zedd, Now – October 31
The EDM scene has exploded over the last several years, so it should come as no surprise that the Grammy Award winning music producer and DJ will be bringing his music to huge arenas on his True Colors summer tour. The tour, which kicked off in Las Vegas in late May, will have stops in Toronto, San Francisco, New York, and Los Angeles among others before wrapping up on Halloween in Minneapolis. Tickets range in price from $35 to $125.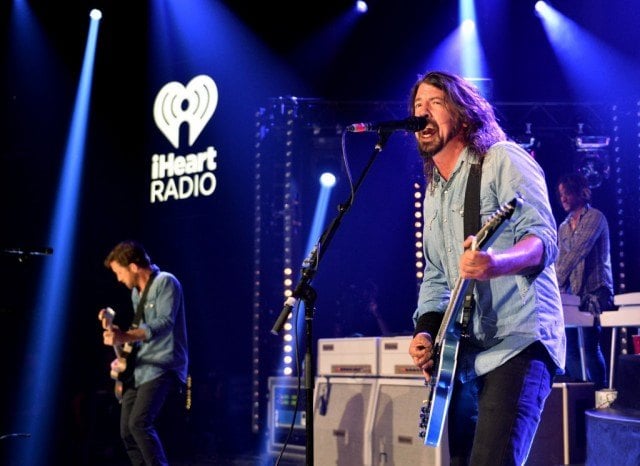 18. Foo Fighters, July 13 – October 17
The North American leg of Foo Fighters' 2015 world tour opens on July 4th at Washington, D.C.'s RFK Stadium and continues with big stadium shows in New York, Boston and Chicago. The band's set lists will reportedly include go pretty far back into their 20 year career as a group, including songs that they haven't played live in quite some time. Emerging UK rockers Royal Blood will serve as an opening act, as will Gary Clark Jr. and other additional bands, depending on the date. Tickets start at $42.50 and go up to $75.
19. Lana del Rey, Now – June 16
The pop singer will kick off her Endless Summer tour in support of her third studio album, Ultraviolence. The legendary Courtney Love serves as opening act for the first seven shows of the tour, synthpop singer and producer, Grimes, will help balance out del Rey's somber ballads throughout the rest of the series of concerts. The tour, which began in late May, wraps up in mid-June in West Palm Beach, Florida. Tickets range in price from $20 to $79.50.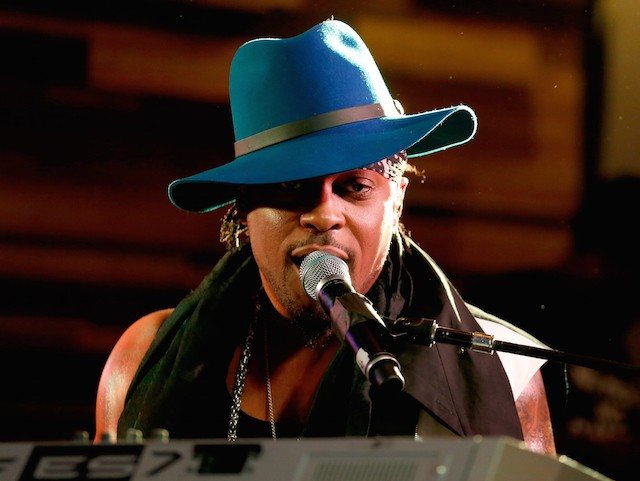 20. D'Angelo, June 7- June 28
D'Angelo is hitting the road this summer for the U.S. leg of his Second Coming tour alongside his band The Vanguard. After headlining a few sold out shows in Europe and New York earlier this year, the R&B singer will continue to support his latest album Black Messiah, with 14 shows across the country, all in June. The tour starts June 7 in Oakland, California and closes out at the end of the month in Sayreville, New Jersey. The set list will reportedly include a mix of Black Messiah tracks with soul and funk covers. Tickets start at $49.50 and go up to $175.
More from Entertainment Cheat Sheet:
Want more great content like this? Sign up here to receive the best of Cheat Sheet delivered daily. No spam; just tailored content straight to your inbox.