'Frozen 2': Disney Broke a Box Office Record By Learning From a Huge Mistake
Disney frequently learns from their mistakes, though sometimes they continue to make new ones. One thing they've learned about the Frozen franchise is the limited theater release strategy isn't always the smartest move. Then again, they probably didn't know what they had when releasing the first Frozen in November of 2013.
Back then, Disney perhaps thought they were taking a risk having a movie about two young sisters trapped in a frozen world. Even though they had a proven formula, it's always a risk doing something not fully audience tested.
Apparently the studio's faith in this concept wasn't completely assured based on rolling it out in limited release first before going wide after Thanksgiving. Disney learned their lesson on that, but will they open wide for all their features from now on?
'Frozen 2' went wide before Thanksgiving this time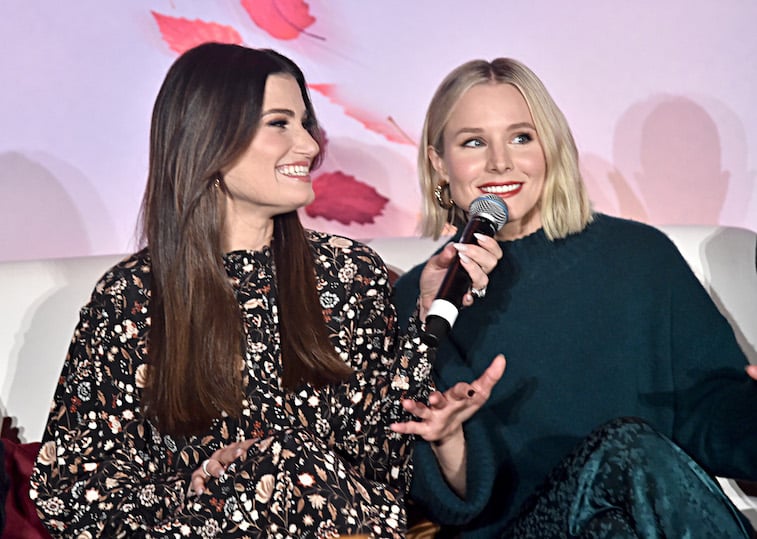 No way was Disney going to repeat what they did with Frozen since a sequel to the first was one of the most anticipated sequels of all-time, next to anything Star Wars. This time around, Disney released Frozen 2 on November 22 to get a head start on the Thanksgiving box office.
As a result, they broke a box office record, reaching a $130 million haul in the first week. No other film has ever done that before Thanksgiving, yet it was only the beginning. On a worldwide basis, it's already passed over $500 million worldwide, so it's safe to say it'll be another billion-dollar earner globally.
Based on the end credits of Frozen 2, a third movie is in the cards, perhaps a long time away. In the meantime, every Disney fan wonders if there's anything Disney can release that's capable of reaching these kinds of numbers again.
Maybe Disney doesn't think so either. Nevertheless, it's worth pondering whether they'll ever do the "limited opening" process again like so many other smaller films do.
Is Disney secure enough in their brand to go with full releases for everything?
Despite Disney+ becoming a major hub for a good chunk of new Disney/Marvel content in the future, fans can expect many more big-screen efforts ahead. Part of this will obviously include more Pixar movies on the slate, including Onward.
A live-action Mulan is even expected in the coming year, which could break a similar record, assuming fans don't bite back at retaliation for Disney doing another live-action remake.
If looking at Disney's upcoming movie slate, many might assume there really isn't anything there one could compare to the Frozen franchise in family appeal. Other than Disney's Marvel products, standalone Disney movies might mean Frozen being the lone major moneymaker.
There isn't a doubt any future Frozen movie will be released wide. Other Disney movies may be as well since Disney's brand is so much more assured now than six years ago.
After Disney+'s release on November 12, the Mouse House has its own promotional center right there, including placing films they intend to reboot upfront as a free marketing campaign.
Disney will probably make future mistakes, though
As powerful as Disney is now (much too powerful in some people's eyes), it's worth noting they still make mistakes from time to time. One of those might be making a third Frozen movie when there isn't a fully formed idea.
Some reports suggest the creators of Frozen seem satisfied with just the two movies rather than force a third one. Because of the money, it keeps making, count on a third anyway after some brainstorming.
Still, without a careful approach, it could lead Disney to another mistake in becoming complacent with a popular franchise. At least they still carry the legacy of the original Walt Disney days where working hard to create something original is always on the agenda.
Everyone will turn out to see Disney originals through wide theatrical releases as long as this originality philosophy is upheld.