'Frozen 3' May Be More Divisive Than Its Predecessors: Here's Why
Disney may boast the rights to several of the most groundbreaking movies and timeless family musicals, yet the major media conglomerate has a not-so-admirable reputation when it comes to LGBTQ+ representation on-screen. Throughout history, Disney has queer-coded its villains, associating evil behavior and amorality with feminized men or masculinized women — think Scar and Ursula, respectively. Gay stereotypes and villainy have gone hand-in-hand for years under Disney. However, Disney may look to remedy some of its past, misguided representations with Frozen 3.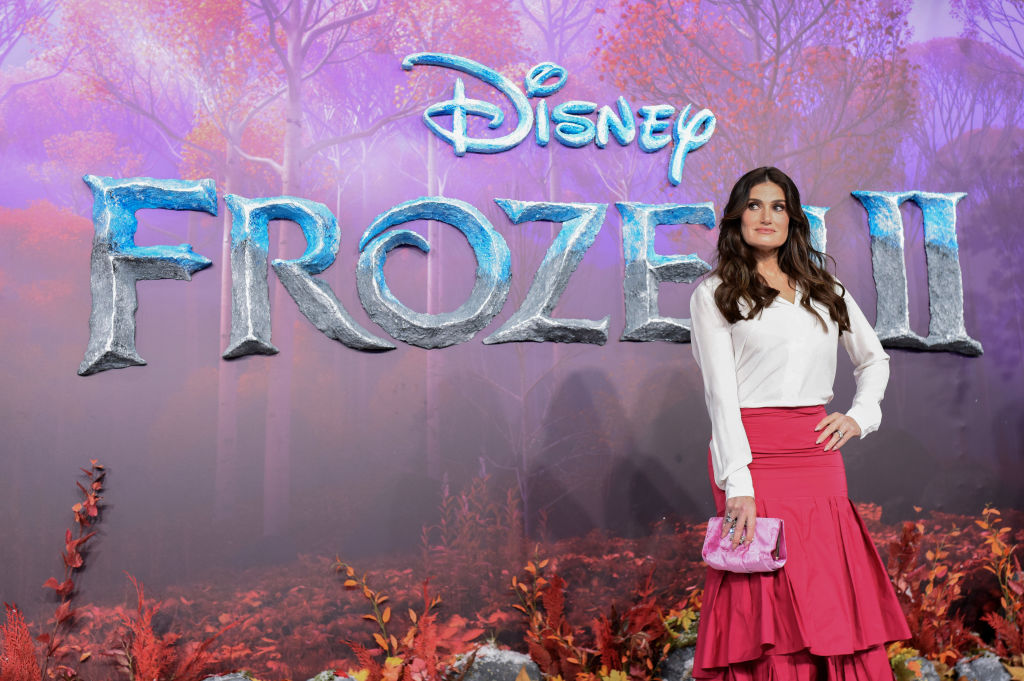 We Got This Covered recently reported that Honeymaren — a new character introduced in Frozen 2 — may become Elsa's girlfriend in Frozen 3. Sources close to We Got This Covered — the same ones who confirmed that an Aladdin sequel was in development prior to the official announcement — leaked the news.
Following this news, Idina Menzel spoke out on the matter, pointing to one of the two reasons this movie may be divisive. Reason one: a romantic love story inherently contradicts the message this movie aims to send, which may upset fans who have come to respect Elsa as one of Disney's only single princesses. Reason two: Disney boasts a diverse viewership demographic; meaning, some fans will retaliate against LGBTQ+ characters appearing in Disney movies (especially as leads).
'Frozen' is about Elsa learning to love herself
Speaking on behalf of Elsa and the lack of a romantic interest in Frozen 2, Idina Menzel stated:
I'm not trying to avoid your question, but what's important to realize is that it's not about romantic love — she's never been about that. In these films, the most powerful thing is that she's always trying to find and build the love inside for herself. She doesn't need a man to complete her in any way, and that focus isn't there…Maybe one day in another incarnation or another sequel, who knows. But I think it's important for our audiences to realize that this is someone that's an independent thinker, who's about trying to figure out who she is and how she can use her power to change the world and love where she comes from. That's who she is and what she's about.

Refinery29
Elsa is on a journey of self-discovery, she must first "build the love inside for herself." Introducing a romantic interest may minimize or spoil that thematic undertone, which has been the blood of this franchise — holding it up as a unique narrative in the Disney landscape — since the start.
If Elsa falls in love, or her story grows to be about romance, the independence and value her character offers will once again (in old-school Disney fashion) be siphoned into a love story. Such a choice may not sit well with those who feel Elsa is a positive influence on young, independent girls trying to discover who they are and where their place is in the world, as individuals.
Disney's diverse viewership may prevent Disney from taking a stance with Frozen 3
While Disney may imply that supporting characters are LGBTQ+, as was done in the recent Beauty and the Beast reboot, putting an LGBTQ+ character front and center as the lead may result in a box office drop.
Considering Disney faced backlash for the blink-and-you-miss-it moment in Beauty and the Beast, a love story between Elsa and Honeymaren would be a major risk for the media conglomerate. However, here's to hoping Disney takes a stand if this is the only thing stopping them. It's time fans get to see a lesbian Disney princess take the reigns. However, if the writers feel a love story, in general, doesn't fit with Elsa's narrative, that's a different story.