'Frozen II' Filmmakers Introduce Five New Characters
Frozen II will be a chance for fans to reunite with Elsa (Idina Menzel), Anna (Kristen Bell), Olaf (Josh Gad) and Kristoff (Jonathan Groff), although there have been short reunions in Frozen Fever or Olaf's Frozen Adventure. In addition to the Frozen family, there are lot of new characters who will join them on Frozen II's new adventure.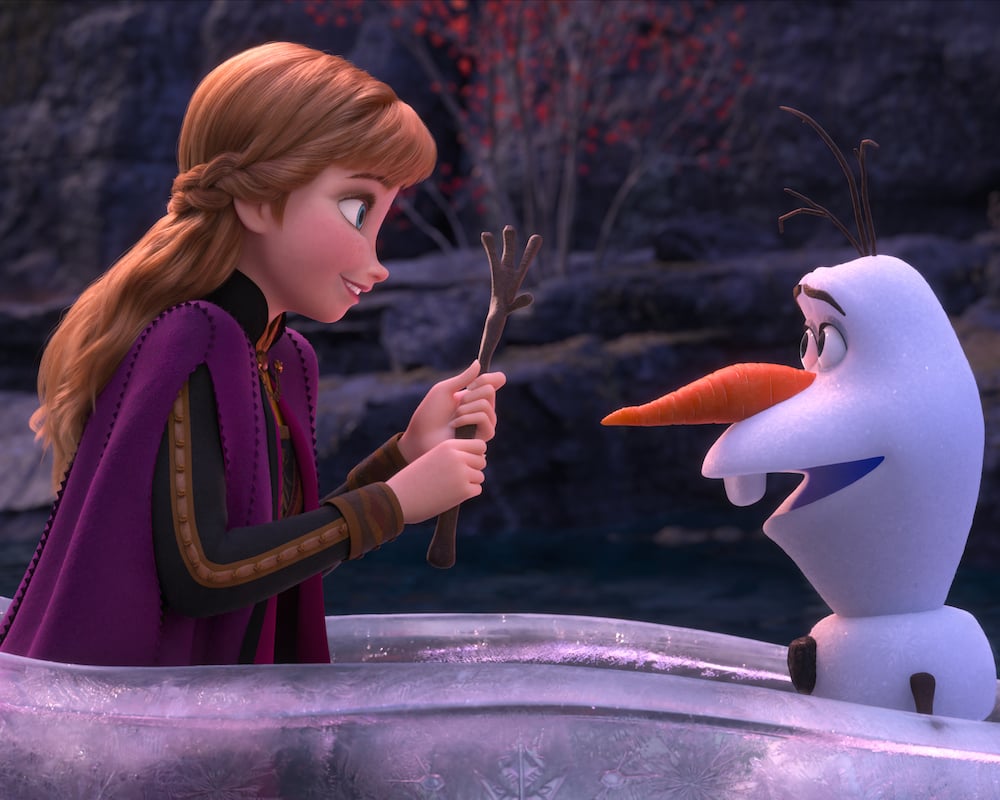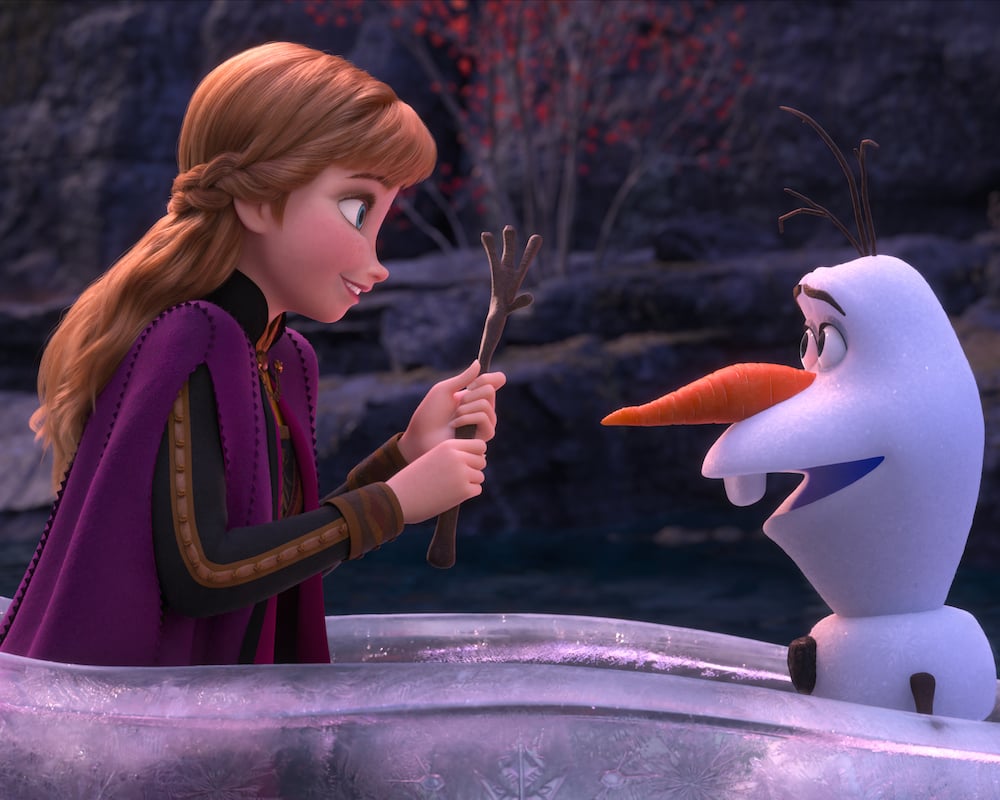 The filmmakers behind Frozen II invited press to Disney Animation Studios for a preview of the upcoming film. There, they introduced five of the new characters in Frozen II. We'll have more interviews with the Frozen filmmakers in the coming months. Frozen II opens November 22.
New details about Sterling K. Brown's 'Frozen II' character
Sterling K. Brown became a star in the years since Frozen. After his Emmy wins for American Crime Story: The People Vs. O.J. Simpson and This Is Us, they had to get his voice in Frozen II. He plays Lieutenant Mattias and director Jennifer Lee explained more.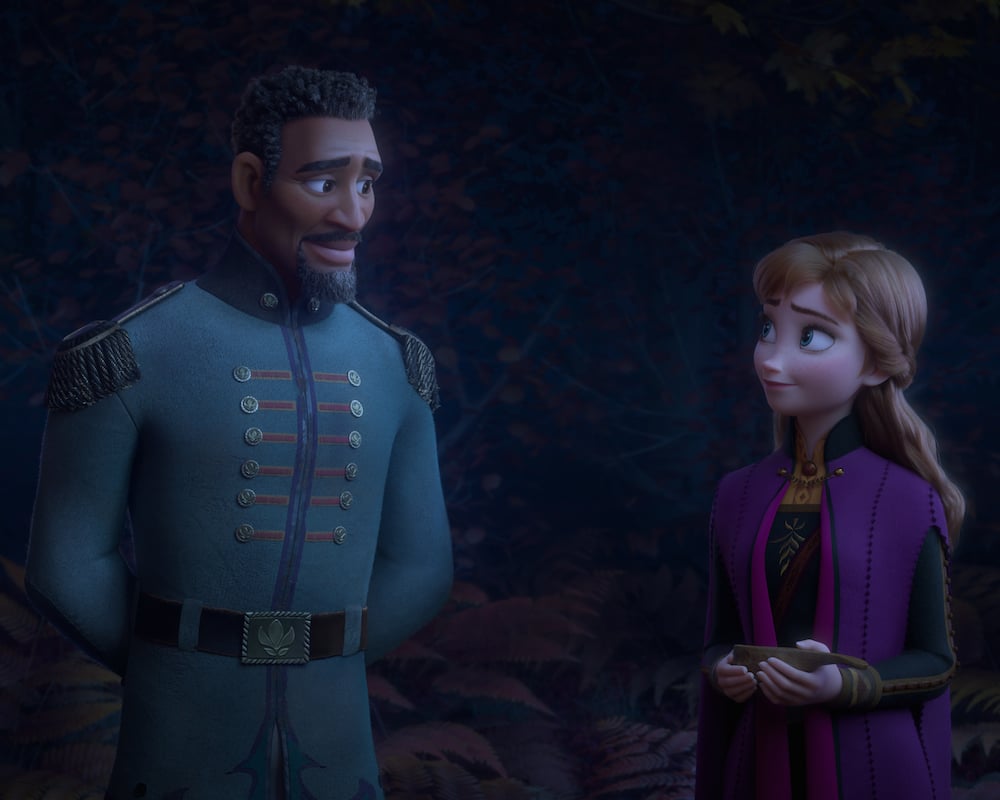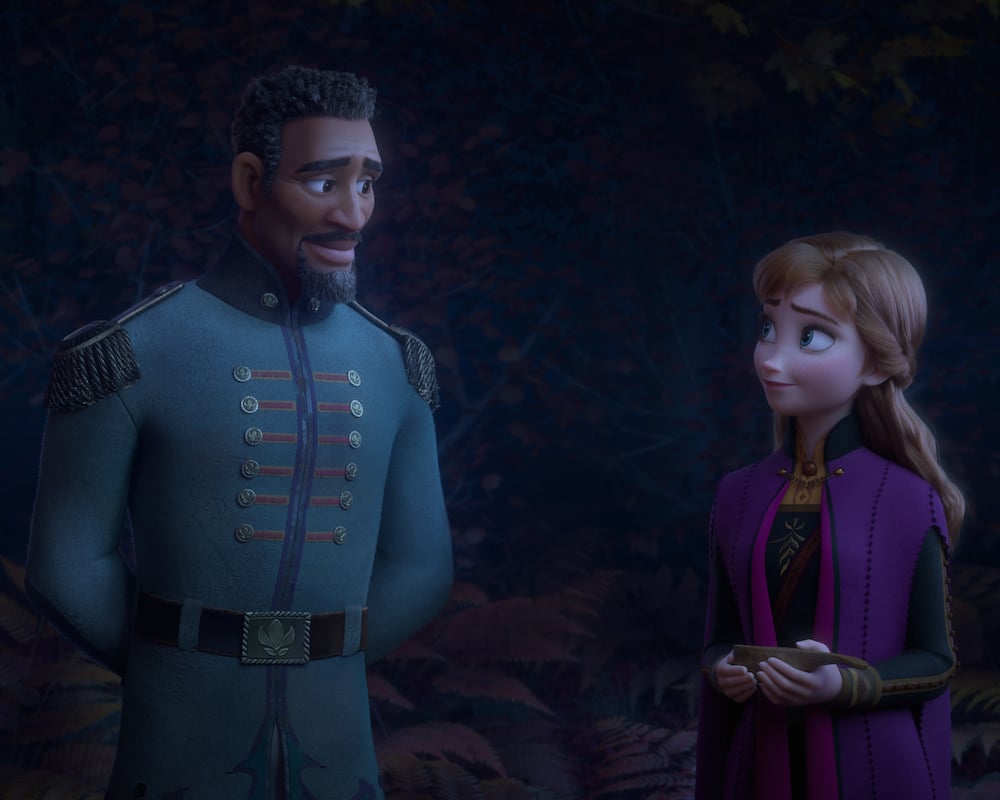 "He's actually a character who's been trapped in Enchanted Forest since a fierce battle broke out over thirty years ago, when Anna and Elsa's grandfather was king," Lee said.
The Earth Giants tower over 'Frozen II'
When Anna, Elsa, Olaf and Kristoff leave Arendelle, they encounter creatures we never saw in Frozen. Frozen II introduces the Earth Giants.
"The Earth Giants are made of rock and asymmetrical which affects the way they move," head of animation Tony Smeed said. "They're super heavy and this has to be conveyed through the animation. Their size and their weight has to be conveyed through the animation."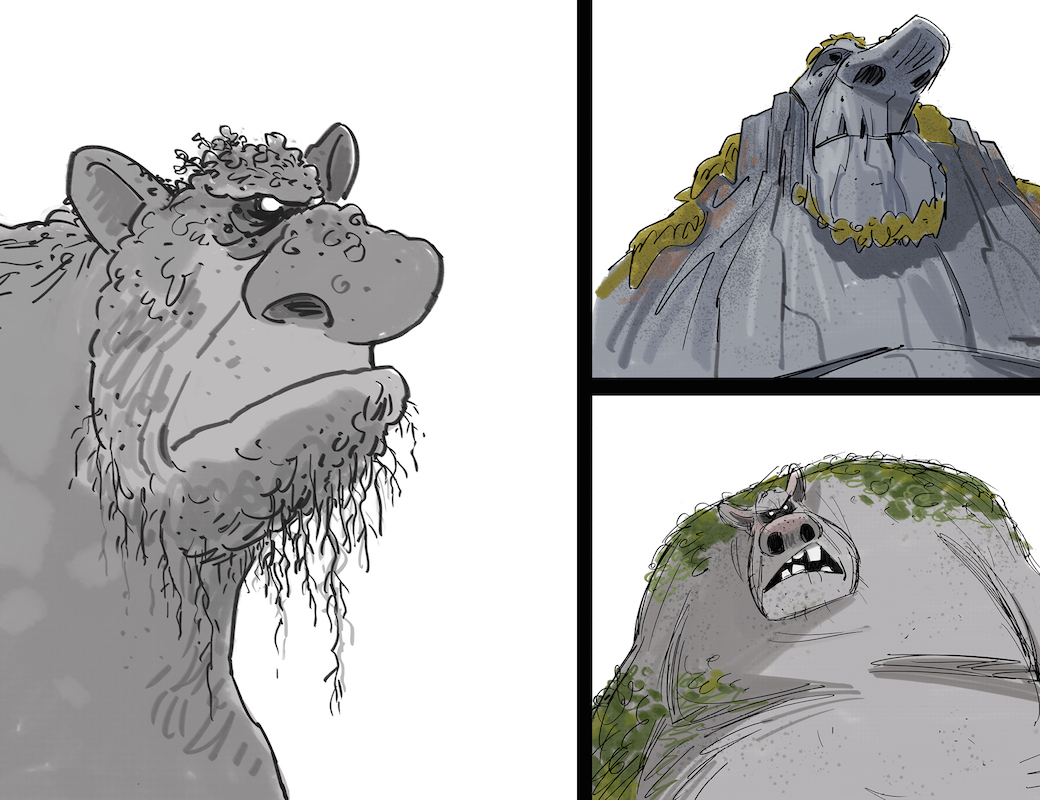 The Earth Giants breathe just like humans, but that's tricky when they're made of rock.
"You don't want to rock to bend, so instead they slid rocks around and went through great lengths to keep them from going through each other," Smeed continued. "They slide over or under each other."
Bruni the salamander might be more adorable than Olaf
Elsa meets Bruni the salamander when she goes into the unknown, and art director of characters Bill Schwab admits adorable was the mandate.
"Our main focus with this Character was to make him as adorable and cute as possible," Scwhab said.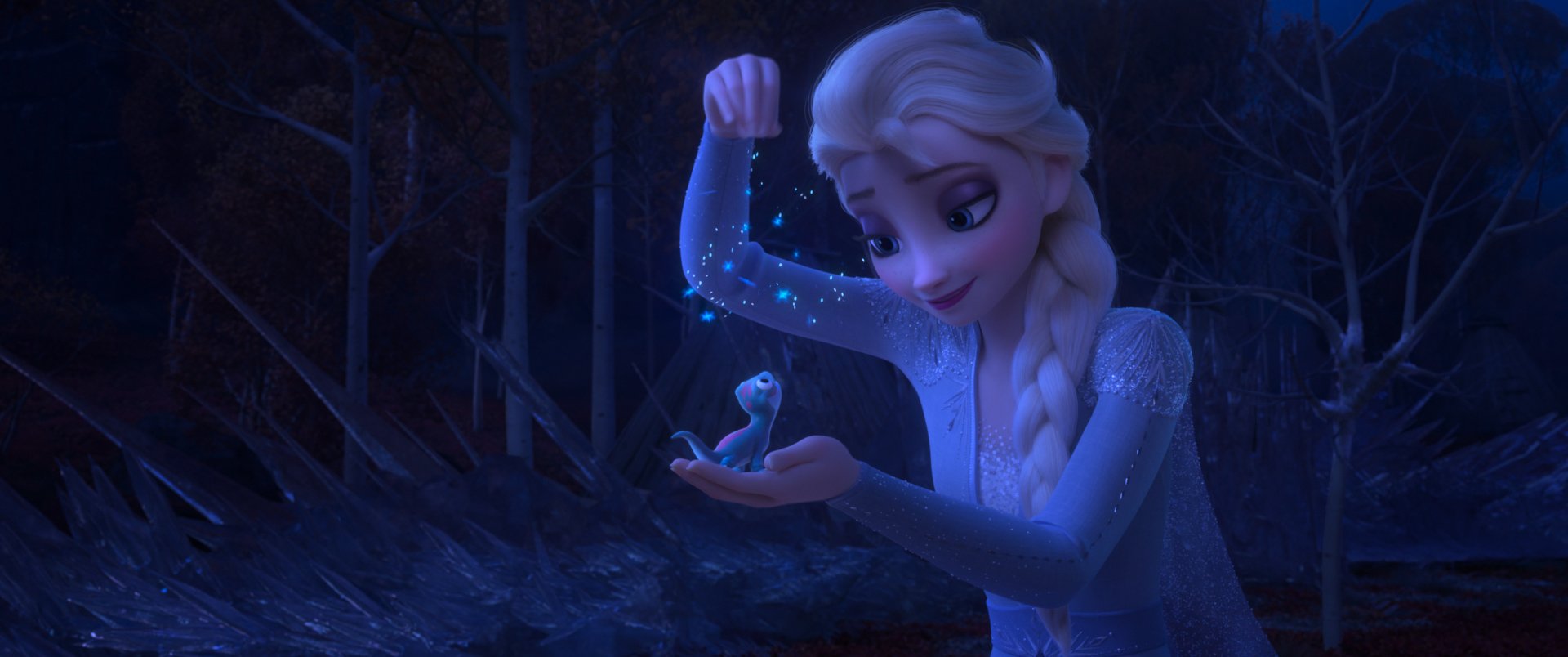 Animation supervisor Trent Correy made Bruni walk, using real reptiles as references.
"Of course, we're looking at all sorts of salamander and lizard references, concept art to infuse real physics and personality," Correy said.
The wind is a character in 'Frozen II'
When the Frozen II gang enters the Enchanted Forest, the wind is a character named Gale. Gale doesn't exactly have a concrete form. She blows leaves and flowers around to form shapes.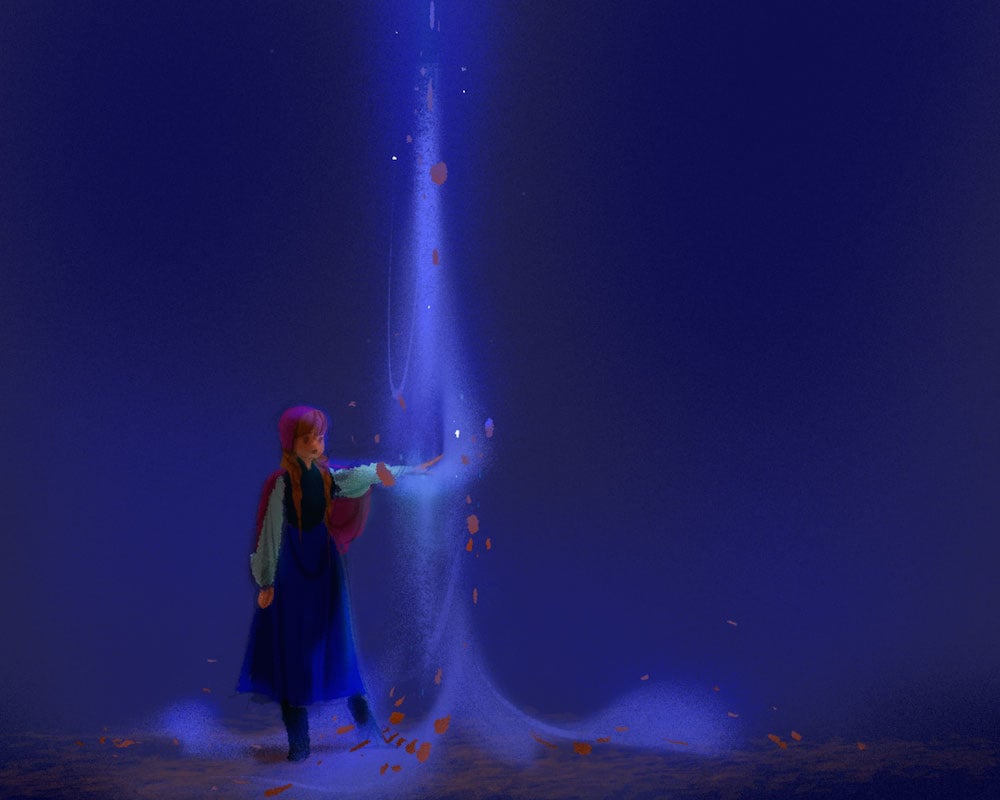 "The first question I asked myself was what does wind look like because we can't see it," Schwab asked. "So we started to explore what might Gale move around? Leaves, sticks, debris and even thinking about Gale taking the form of an active character, using the environment to create that and also interaction with our character."
Gale can also take the form of other characters, blowing forest objects until they mimic the likes of Olaf.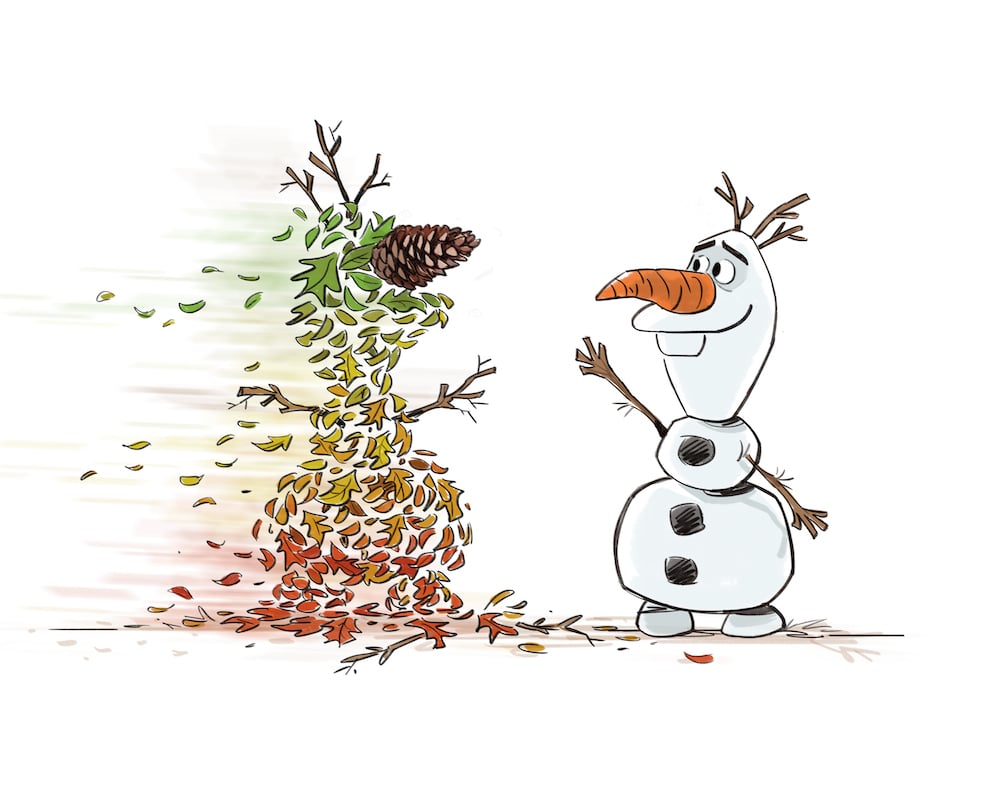 "This image with Olaf here is by Griselda Sastrawinata," Schwab said. "Griselda was exploring this idea of patterning, color variation and again, different ways to bring Gale to life."
Elsa meets the Nokk underwater
You've seen the trailer where Elsa tries to freeze the ocean. She can't quiet freeze the entire body of water, but she does make it under the sea where she meets the Nokk, a water horse.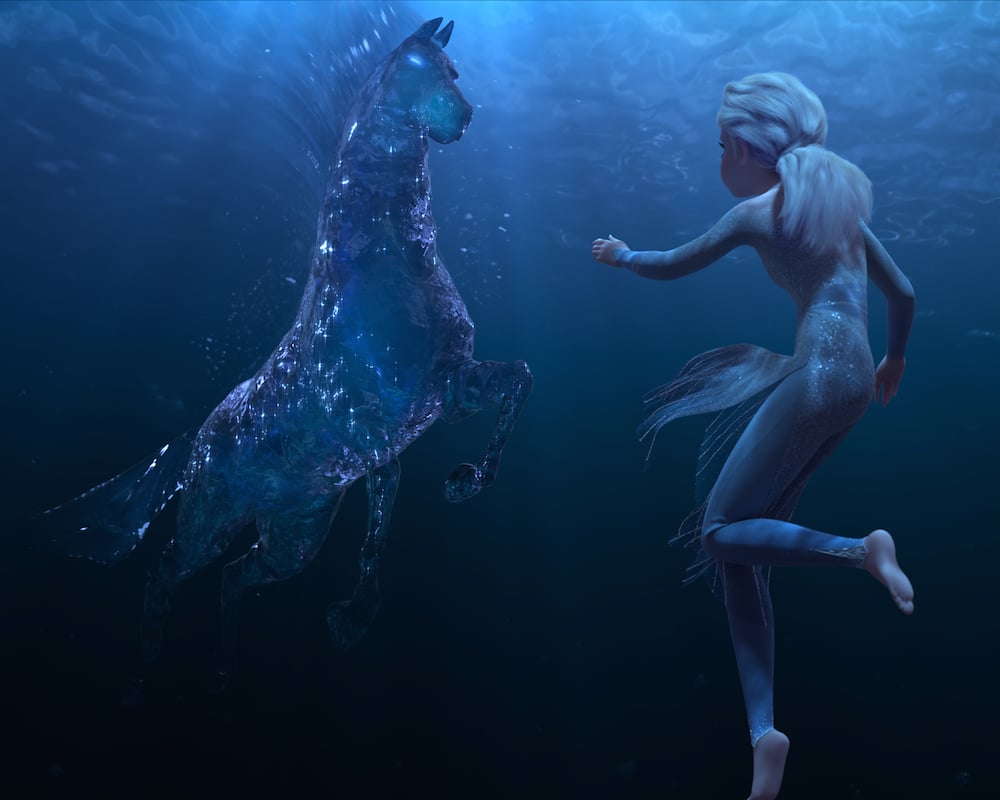 "Annette Marnat I think was probably the first artist to work on this character," Schwab said. "She was really thinking about the Nokk being made out of water and explored what this character look like above water, or below water. Another thing that Annette was playing with, and we spent a lot of time exploring, was how little amount of water do we need to describe the horse, how much and how the water might break up and interact with the Dark Sea."
Even though the Nokk is a magic water horse, he still moves like a real horse.
"The directors had decided it's going to have the constant shape of a horse and the direction was to be as realistic as possible and to not have cartoony, funny expressions," animation supervisor Svetla Radivoeva said. "I started to study horses' anatomy, quadruped motion, locomotion, watched a lot of clips but we also like to push research further so we went to the Equestrian Center to watch beautiful horses and to speak to a trainer for a little more information."
The Nokk is a warrior.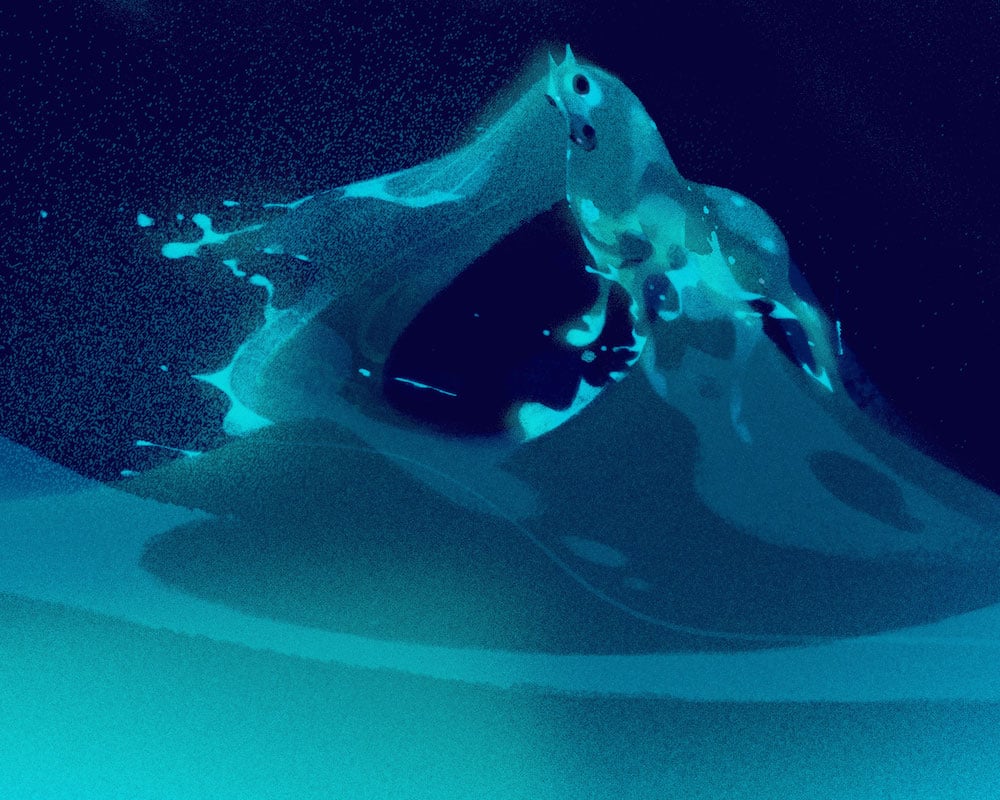 "It's the protector of the Dark Sea and it will allow only someone that is worthy to pass by," Radiovoeva said. "So we thought of the Nokk as a wild stallion that that has not been tamed."
The trainer also clued the animators in to how expressive a horse's ears can be.
"They usually show where they're looking at by their ears," Radiovoeva said. "So wherever their ears are turned, this is where they're looking at. They also show emotion through ears so we could pull them back to show that they're angry. Also, you can show if they respect their rider by if they're facing their ears toward them or not."