The Funniest On-Set Pranks You Probably Never Heard About
Most people like to think about what actors and other celebrities are like in real life or even what it might be like to work with certain actors or directors. Although sometimes sets can be tense when actors aren't getting along, other times sets are like hanging out with your old college friends who loved to prank each other.
We've compiled a list of the 15 best pranks pulled by, or pulled on, some of your favorite actors and directors. And we promise some of these will have you laughing.
1) Tom Hanks pranks Julia Roberts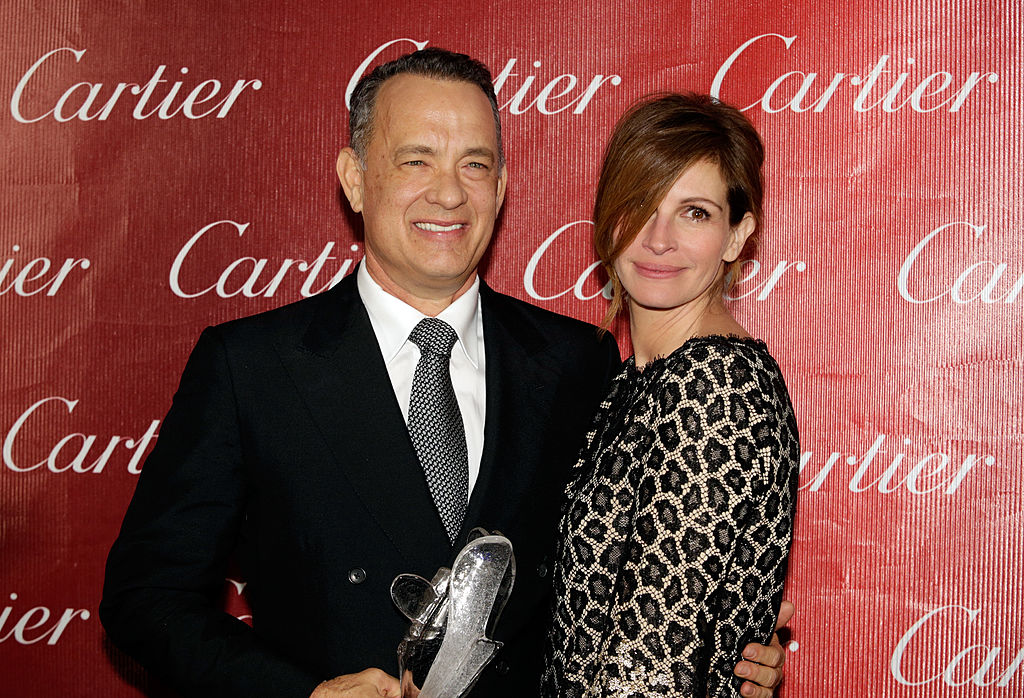 On the set of the 2011 movie Larry Crowne, Tom Hanks decided to poke a little fun at Julia Roberts' obsession with knitting. Since she was always knitting between takes and during downtime on the set, one morning before she arrived, Hanks arranged for every crew member to be knitting when Roberts got there. Imagine her surprise to see 60 men going about their morning knitting when she arrived to work!
Next: This next actor could have made his co-star pee her pants!
2) Mel Gibson pranks Jamie Lee Curtis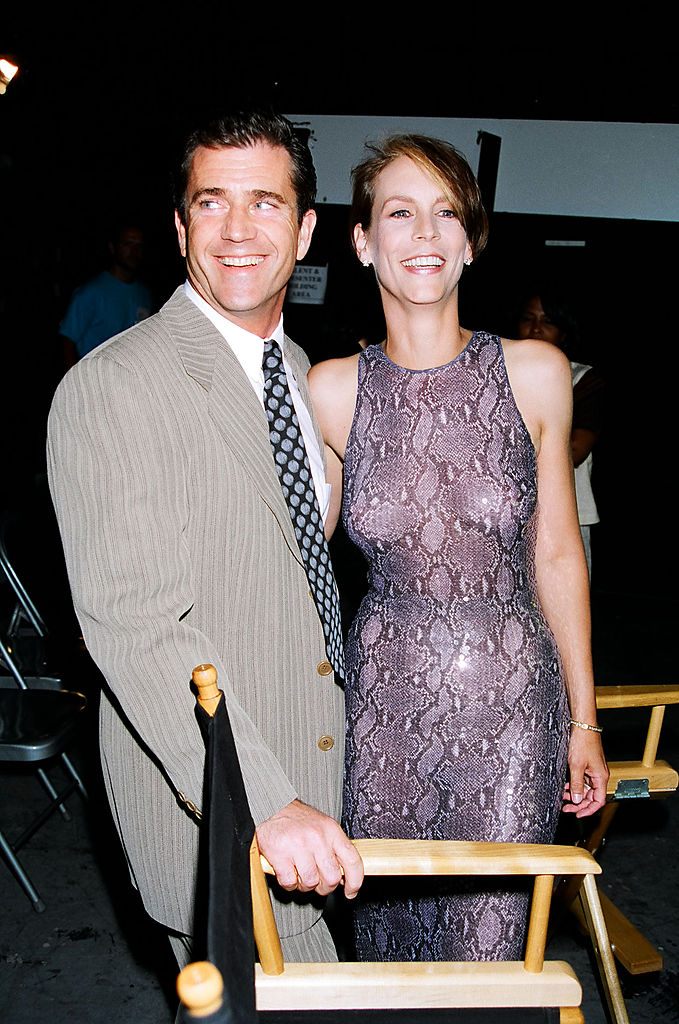 When Mel Gibson and Jamie Lee Curtis starred together in Forever Young, Gibson decided to get Curtis with a classic startle prank. But he took it up a notch (and paid tribute to Curtis' role in Scream) by wearing a hockey mask when he jumped out to surprise her! Not cool dude!
Next: You'd be embarrassed if someone made you do this as a prank.
3) Star Trek Cast pranks Benedict Cumberbatch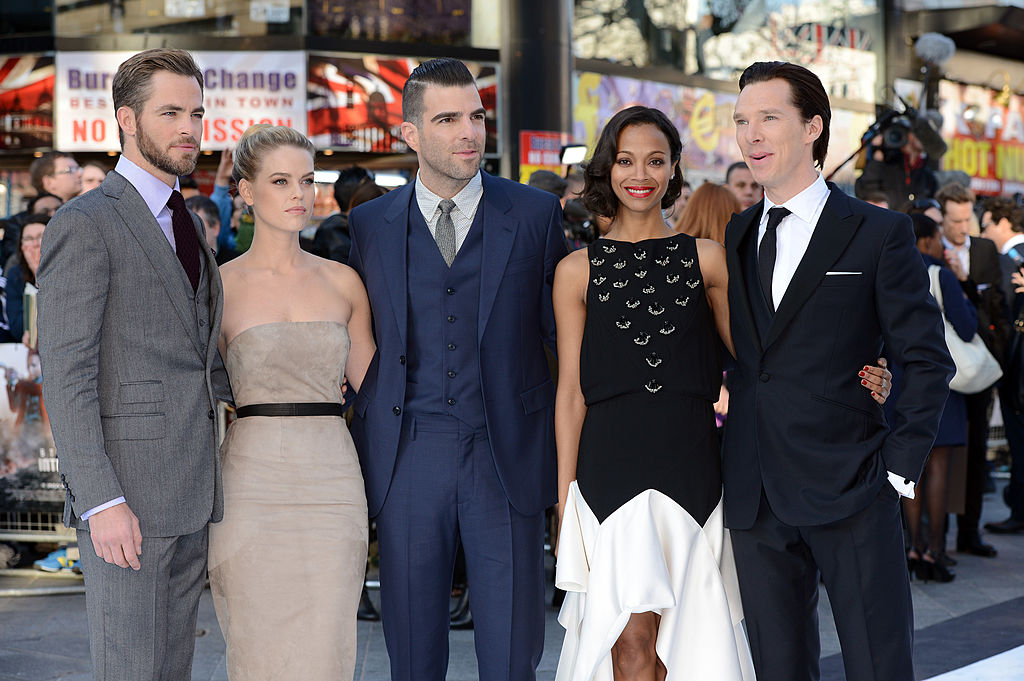 Benedict Cumberbatch says he was only trying to be compliant with strict American laws, but we know the truth about this prank. The Star Trek: Into Darkness cast convinced Cumberbatch that he needed to put "neuron cream" on his face for safety while filming in a high-tech laboratory. Cumberbatch obliged, showing up with little dots of the cream all over his face — which turned out to be sunscreen! But Cumberbatch and co-star Chris Pine had a good laugh about it on the talk show circuit.
Next: You're never too old for a good fart prank!
4) Alan Rickman pranks Daniel Radcliffe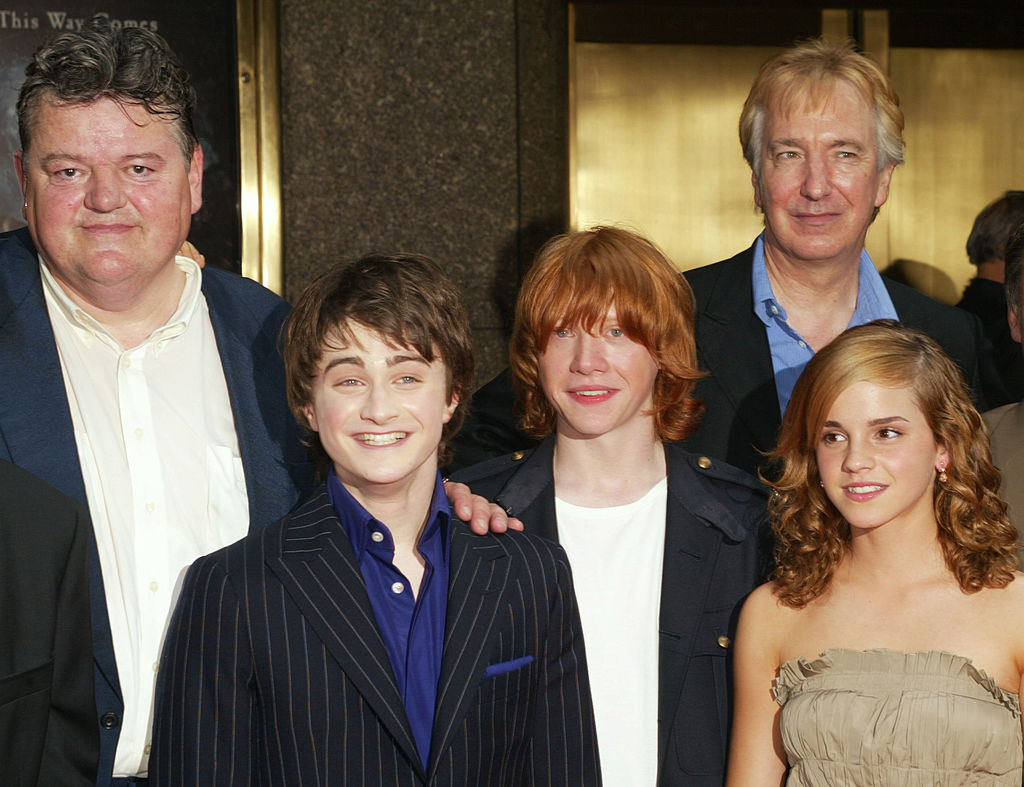 You'd probably guess there were some great pranks during the filming of the Harry Potter movies. But you might not think Alan Rickman played the most immature prank of all. Daniel Radcliffe explained that during one scene in The Prisoner of Azkaban, the camera started at a wide angle and then gradually zoomed into Radcliffe's face. As the camera got closer, Rickman set off a fart machine planted in Radcliffe's sleeping bag and had everyone cracking up!
Next: This prank is so subtle, and sneaky, it's no wonder it worked.
5) George Clooney pranks Matt Damon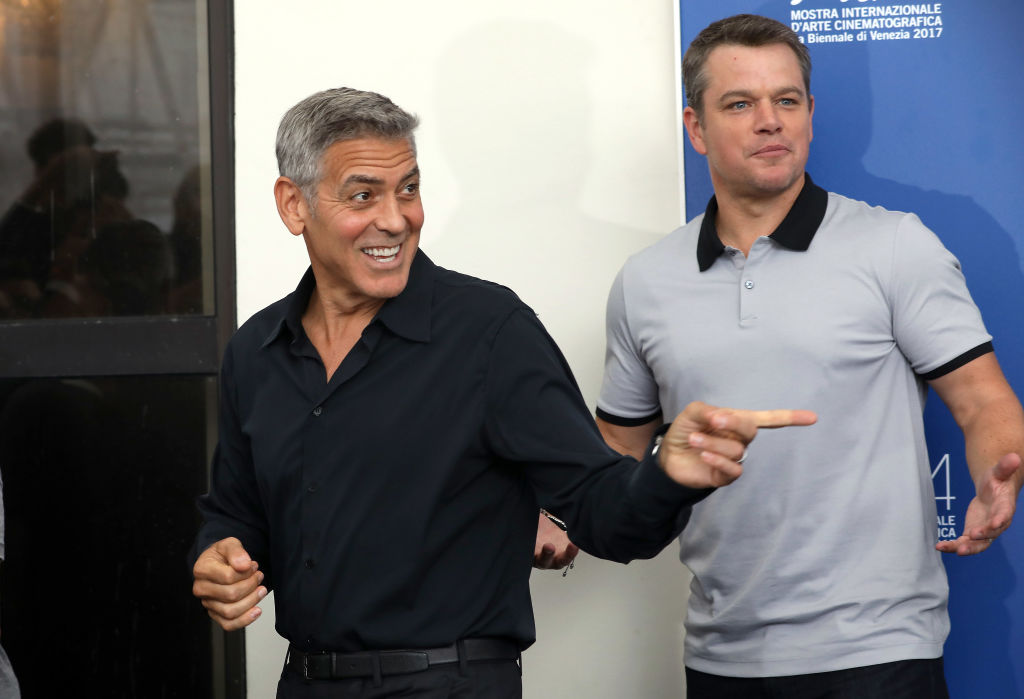 George Clooney has quite the reputation of being a prankster and always takes the chance to play a good joke on his friend Matt Damon. When the two starred in The Monuments Men, they agreed to get in shape together for the film. But Clooney had a different plan. He had a tailor slowly and secretly take in Damon's pants only 1/16th of an inch at a time so he wouldn't understand why he seemed to be gaining weight! Check out Damon divulging his shame on The Tonight Show.
Next: You've got to love the back-and-forth between these two A-listers.
6) Brad Pitt pranks George Clooney, who pranks Brad Pitt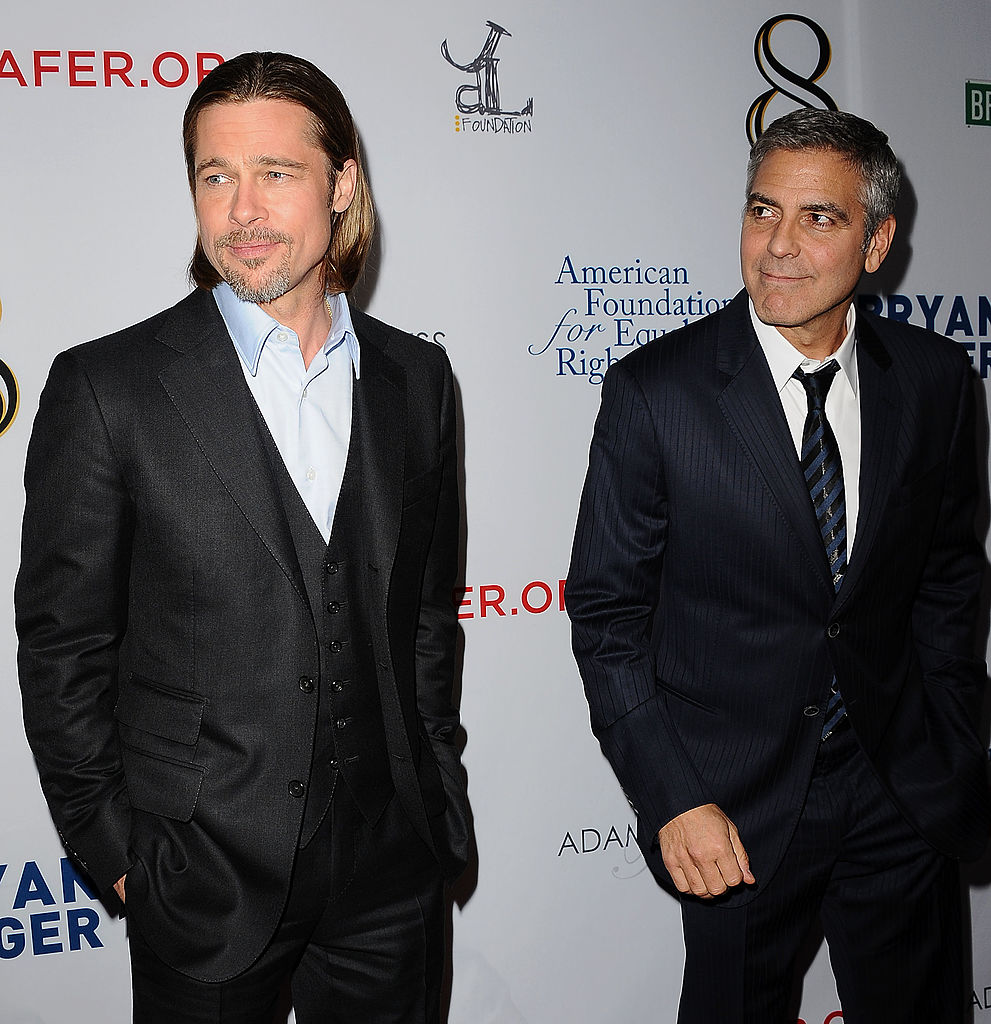 When filming Ocean's Twelve, there were plenty of on and off set shenanigans happening. It started when Brad Pitt sent out an email to the cast and crew asking everyone to please only call George Clooney by his character's name, "Danny Ocean," because he was getting serious about method acting. To retaliate, Clooney smacked a bumper sticker on Pitt's car saying, "Small Penis on Board." Of course, Brad Pitt gets so much attention driving around town anyway that it took him a while to realize the extra honks were due to the sticker!
Next: This April Fool's joke would freak most people out.
7) Bradley Cooper and Christian Bale prank Jennifer Lawrence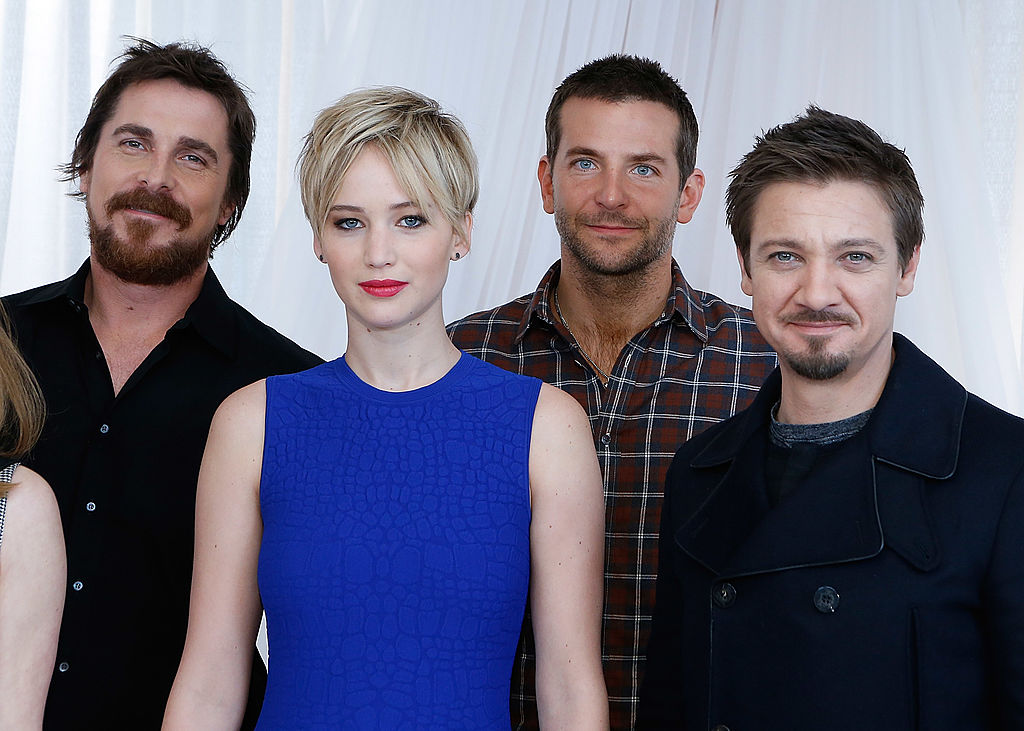 It's not fair to have two of Hollywood's hottest teaming up against you. But that's precisely what happened to Jennifer Lawrence when she was shooting American Hustle with Bradley Cooper and Christian Bale. When they were filming a scene in a graveyard, the two pranksters arranged for the trio to come across a headstone with Jennifer Lawrence's name on it! The stone had the birth date as August 15, 1890, and the death date was April 1, 1913. April Fool's, Jennifer!
Next: "So no one told you life was gonna be this way?"
8) Jason Sudeikis pranks Jennifer Aniston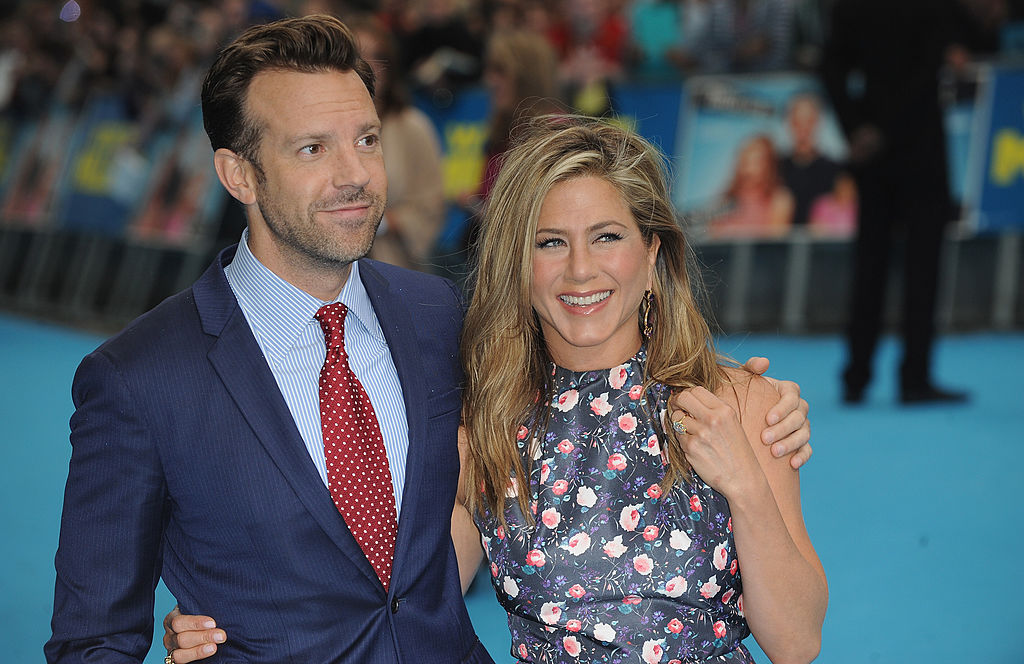 With funnyman Jason Sudeikis as her co-star in We're the Millers, Jennifer Aniston should have prepared herself for anything. But while filming a scene where the family was supposed to be listening to TLC's song "Waterfalls," Sudeikis switched out the song for the always-catchy theme song of Friends by The Rembrandts. They even used the prank in the blooper reel at the end of the movie.
Next: If you love the 80s, you will die for this next prank.
9) Brad Pitt pranks Jonah Hill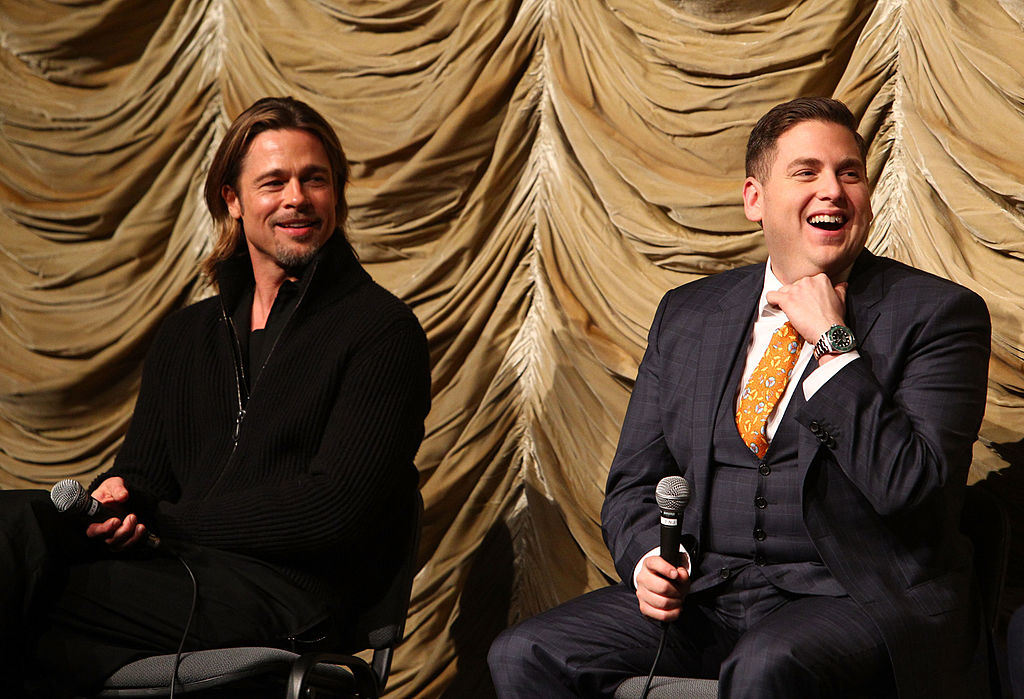 Back when Brad Pitt and Jonah Hill were co-starring in Moneyball, Pitt went all out to make Hill feel at home with the times. Since the movie is set in 1984, Pitt thought of something else revolutionary about that era — the pop duo Wham! — and decked out Hill's golf cart with Wham memorabilia. He had a picture photoshopped of the two of them to look like an iconic Wham! album cover, created a screensaver in the cart that said, "I am Jonah Hill and I love Wham!" and had the cart painted bright pink. Plus, the cart was set to play "Wake Me Up Before You Go-Go" when he turned it on. Classic!
Next: You'd be shocked to see this next star wearing this!
10) Johnny Depp pranks Penelope Cruz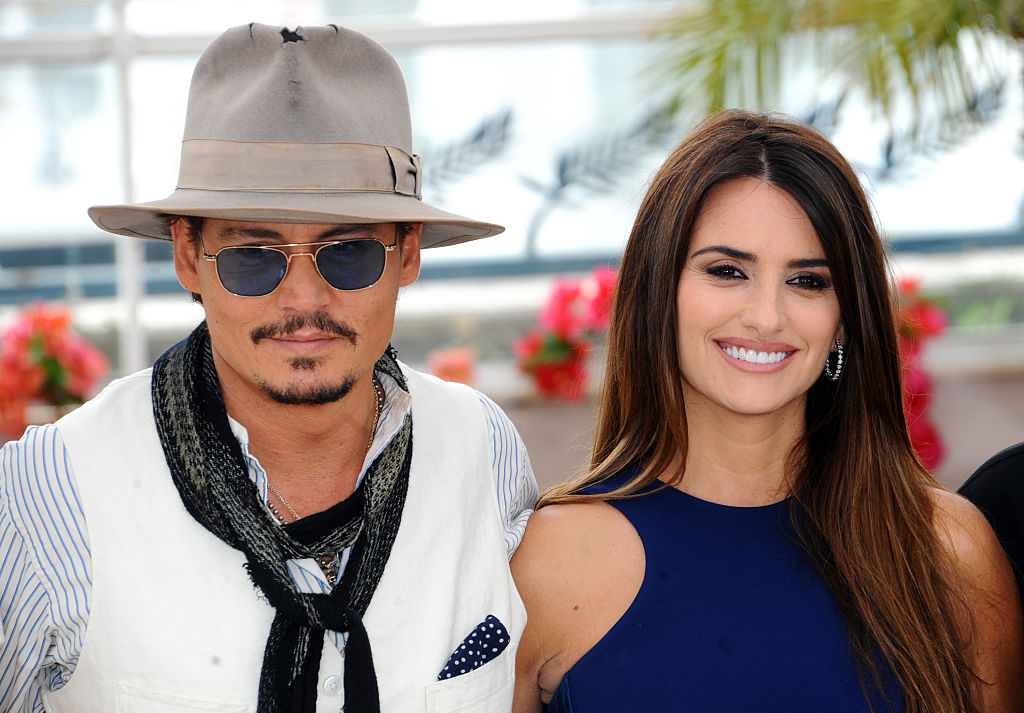 Johnny Depp and Penelope Cruz have been in a few movies together, so there are a couple of decades of friendship there to create quite the environment for pranks. When they were together on the set of Pirates of the Caribbean: On Stranger Tides, Cruz lost an unfortunate bet that left her wearing a hat with Mr. Hankie the Christmas Poo (from the show, South Park) emblazoned on it.
Next: Even classic action flicks had plenty of shenanigans on the set.
11) Steven Spielberg pranks Harrison Ford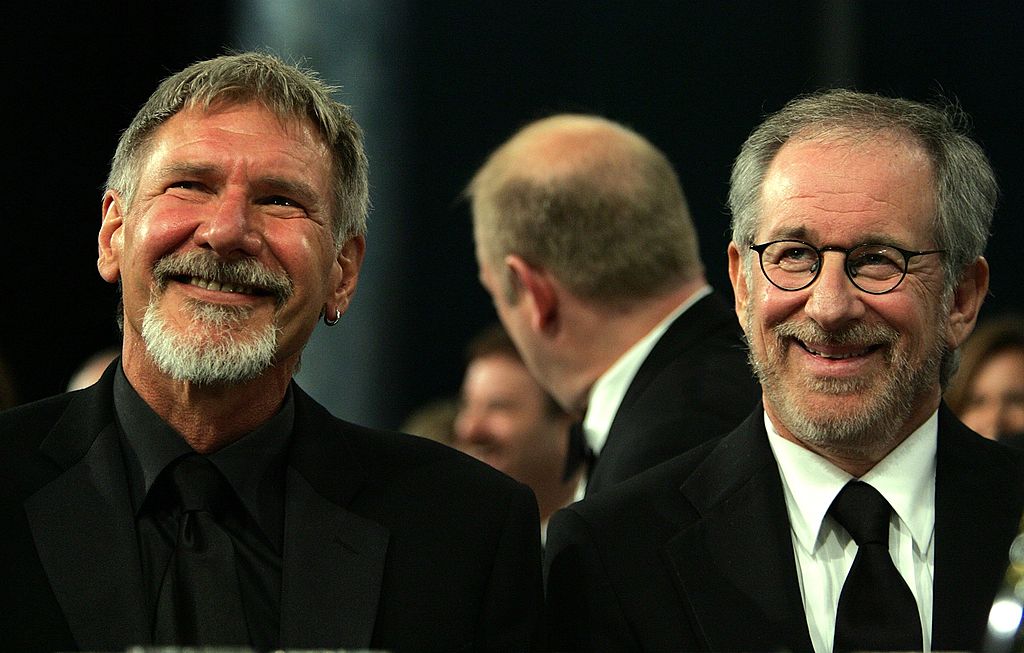 This prank goes back a ways to the filming days of Indiana Jones and the Temple of Doom. In the scene where Harrison Ford's character is tied to a rock and is getting whipped, director Steven Spielberg got Barbara Streisand to make a little visit to the set. She beat Ford while he couldn't see who his attacker was. It's reported that she teased the punishment was for all the money has was about to make from The Last Jedi.
Next: Don't let your prankster friends learn of this next pranking tool.
12) Josh Hutcherson pranks Sam Claflin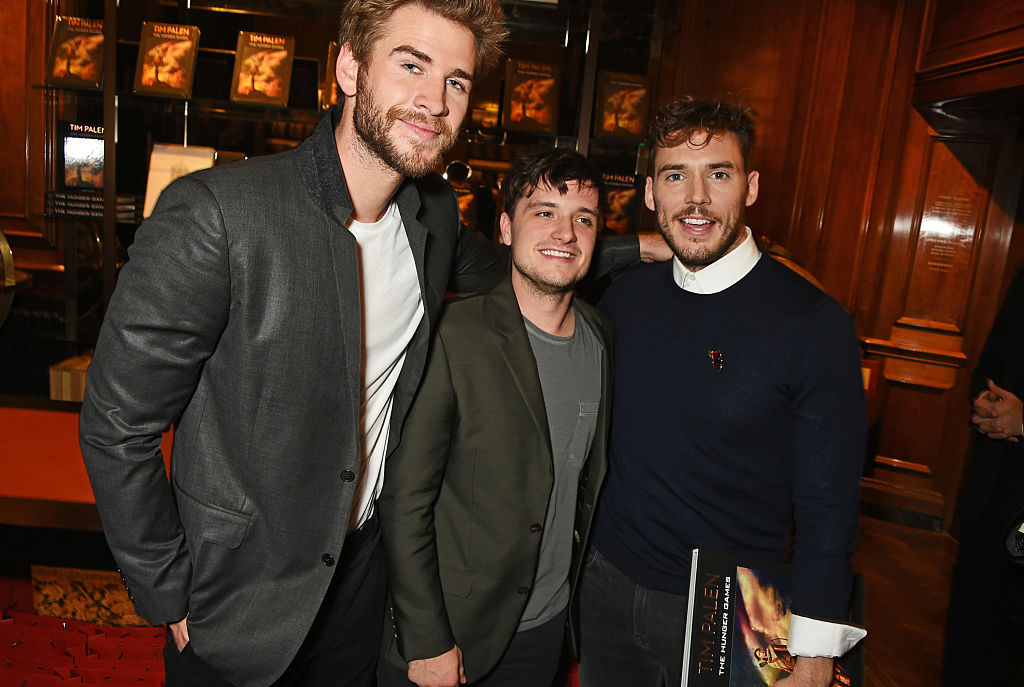 You've got to imagine when there is a bunch of 20 somethings on a set it can get a little wild. And that's what happened during the filming of The Hunger Games: Catching Fire. Josh Hutcherson paid a visit to the neighborhood gag store and got a foul-smelling substance called "shunk poo." Then he doused a piece of toilet paper in the stuff and put it in Sam Claflin's trailer. For the longest time, Claflin couldn't figure out what was causing the terrible odor, and even thought a hater got into his trailer and took a dump!
Next: It's all fun and games until someone is running at you with a gun.
13) Nick Nolte and Woody Harrelson prank Sean Penn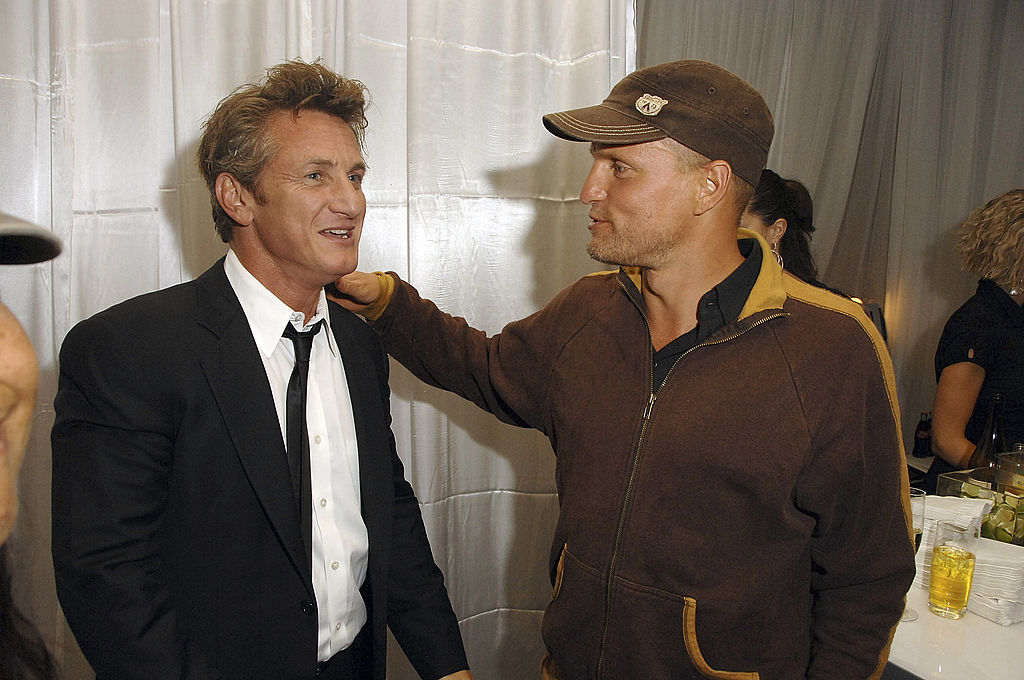 These three Hollywood forces got into it on the set of The Thin Red Line. Apparently, the pranks were going back and forth between Woody Harrelson and Sean Penn. But the antics went to the next level when Harrelson arranged for co-star Nick Nolte to call Penn to say that he had been arrested and needed bail. Sure enough, when Penn showed up to the police station, Nolte was in handcuffs, and an armed guard rushed at Penn, gun drawn. It turned out the armed guard was just Harrelson, but Penn wasn't too pleased.
Next: This prank begs the question of what is too far.
14) Paul Newman pranks Otto Preminger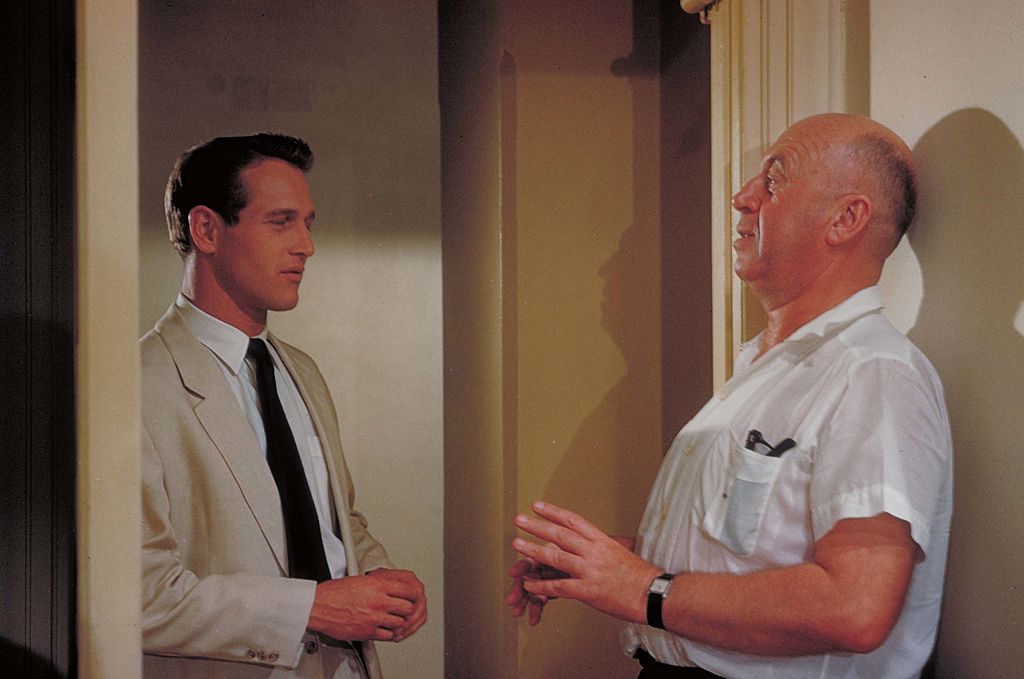 During the 1960 filming of the movie Exodus, word on the street was that actor Paul Newman and director Otto Preminger didn't quite get along. Newman messed with Preminger by tossing his body double over an edge during a dramatic fight scene. Preminger thought it was the real thing and was so worked up about it that he collapsed and need medical attention.
Next: This last prank is a true classic.
15) Thandie Newton pranks Simon Pegg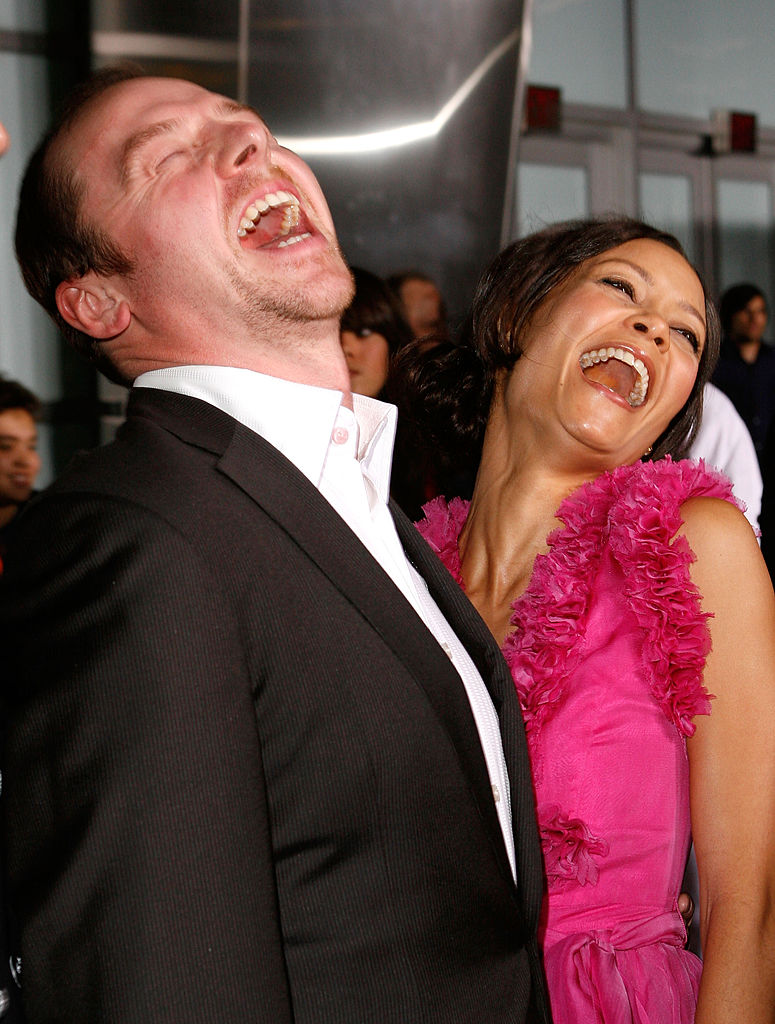 These two Run Fatboy Run co-stars must have had a prank war going because one day on the set, Thandie Newton resorted to the oldest trick in the book— making a fake piece of poop out of a candy bar. She put the candy poo in Simon Pegg's trailer toilet and even added a little apple juice in there for good measure.