Gabrielle Union Advises Others to Not Do 'the Bidding of the Status Quo' After 'America's Got Talent' Exit
Gabrielle Union will no longer be on America's Got Talent after just one season. There was a report that she spoke up after multiple incidents while working on the show.
The actress is back to working on other projects while giving advice on standing up against the status quo. Find out what she had to say and more.
Gabrielle Union was reportedly fired from 'America's Got Talent'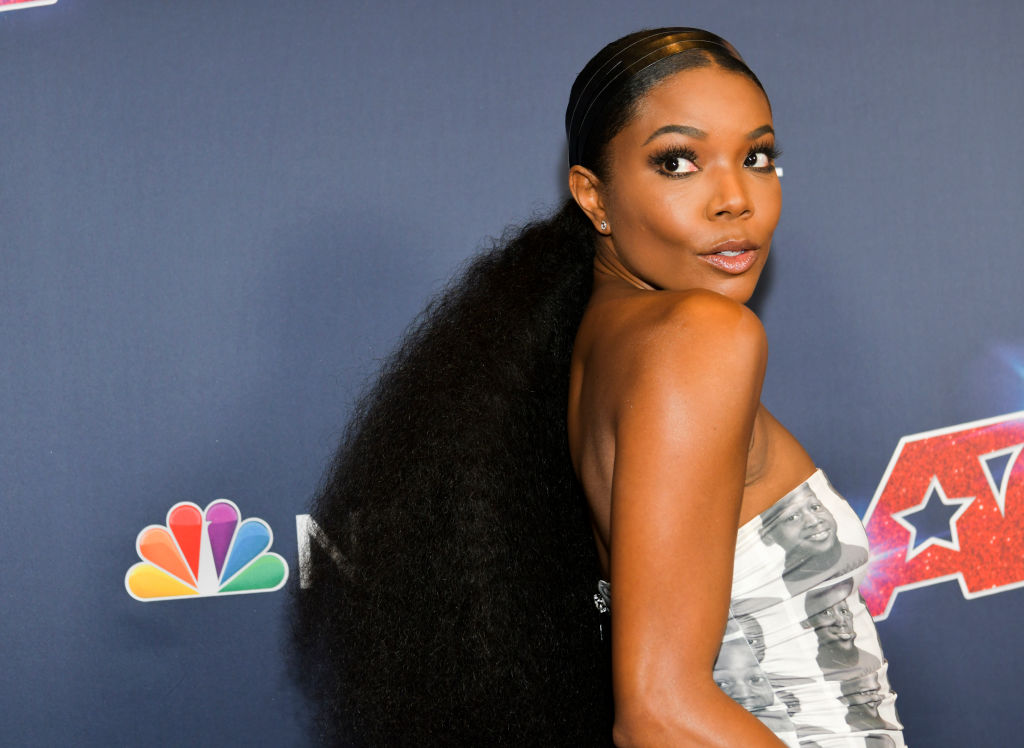 Union and Julianne Hough were reportedly not asked to return for another season of America's Got Talent. Variety later reported that this happened after Union spoke up after multiple alleged incidents.
One of those incidents reportedly happened when Jay Leno filmed the show. The former talk show host reportedly made a joke about a portrait of Simon Cowell with multiple dogs saying the animals looked like something "on the menu at a Korean restaurant." Union reportedly wanted producers to report this to human resources, but they didn't.
Union also reportedly was criticized for her hair multiple times. It was considered "too Black" for the show's audience according to a source.
Union showed her support for Orlando Jones after he announced he was fired from 'American Gods'
Orlando Jones more recently announced that he won't be returning to American Gods. He made a video claiming the showrunner decided his character, Mr. Nancy won't return because of race.
"There will be no more Mr. Nancy. Don't let these motherf*ckers tell you they love Mr. Nancy. They don't," Jones said. "I'm not going to name names but the new season 3 showrunner is Connecticut-born and Yale-educated, so he's very smart and he thinks that Mr. Nancy's angry, get sh*t done is the wrong message for Black America."
He continued, "That's right. This white man sits in that decision-making chair and I'm sure he has many Black bffs who are his advisors and made it clear to him that if he did not get rid of that angry god Mr. Nancy he'd start a Denmark Vesey uprising in this country. I mean, what else could it be?"
He captioned the tweet with the video with, "Correction: I was fired Sept 10, 2019 like @[email protected]@[email protected] all have said @FremantleUS is a nightmare. They treated you like a 2nd class citizen for doing your job to well. Stay tuned. More to come. #AngryGetsSh*tDone."
Union responded on Twitter with, "Ohhhhhhhhhhh let's chat my friend. #StrongerTogether."
She gave advice to other people after the exit
Union was on a panel for her New York & Company holiday collection. She started talking about speaking up in difficult situation, according to People.
"Keep the door open … don't be the happy negro that does the bidding of the status quo because you're afraid. Don't allow them to call you angry. When somebody else is saying the same thing, it's called passion," she said. The actress went on to talk about not getting support from other people.
"It is scary. It is terrifying and there is a chance you might lose your job — perhaps I speak from experience, but you have do what you can when you are in those rooms — all skin folk ain't kinfolk," said Union. "Do your best, because corporations want global dollars, and if those corporations don't reflect the global audience, you are going to make so many mistakes trying to reach that global audience. So do your best to try to hold the door open, hold people responsible."
SAG-AFTRA announced it will investigate her firing from America's Got Talent. Union also tweeted that there was a long meeting where she was able to speak her truth about the situation.