'Game of Thrones': Are Kit Harington and Sophie Turner Friends?
Kit Harington and Sophie Turner were co-stars and siblings on 'Game of Thrones' for a long time. They clearly have a close-knit bond.
Kit Harington and Sophie Turner were co-stars and siblings on Game of Thrones for a long time. They clearly have a close-knit bond. They worked on the set together for years and obviously grew close as friends. They've shared moments over the years that prove they are good friends.
Sophie Turner said she was going to miss Kit Harington the most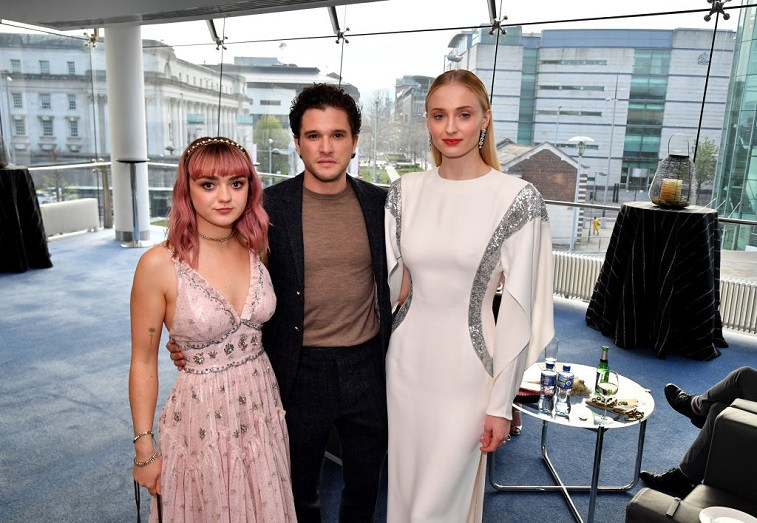 Turner, who plays Sansa Stark, made a sweet comment about Harington when she participated in an interview on Strahan and Sara while talking about the end of Game of Thrones. When asked who she would actually miss the most, Turner made a playful jab at Harington, who plays Jon Snow. "Definitely not Jon Snow," she laughed alongside Maisie Williams, who plays Arya Stark. "I think I will miss Kit the most," Turner finally admitted. They've clearly grown into good friends and have formed a special bond.
Kit Harington has 'a very sibling relationship' with Sophie Turner
Harington recently appeared at ACE Comic-Con and spoke about his time on Game of Thrones. Apparently, Turner was known to poke fun at the time that went into making Harington's hair and makeup look just right. "Sophie Turner needs to just shush every now and then," Harington said when asked about it.
Harington talked about the special relationships he formed with his on-screen siblings whom he spent so much time with over the years. "I love that girl to my very bones," Harington said about Turner. "The thing about Sophie, Maisie, Isaac and me is that we were together for so long. Richard [Madden] was definitely in that too. We became like actual siblings, we would literally fight each other. We have a very sibling relationship."
Turner and Harington reunited at the Emmy Awards in a sweet embrace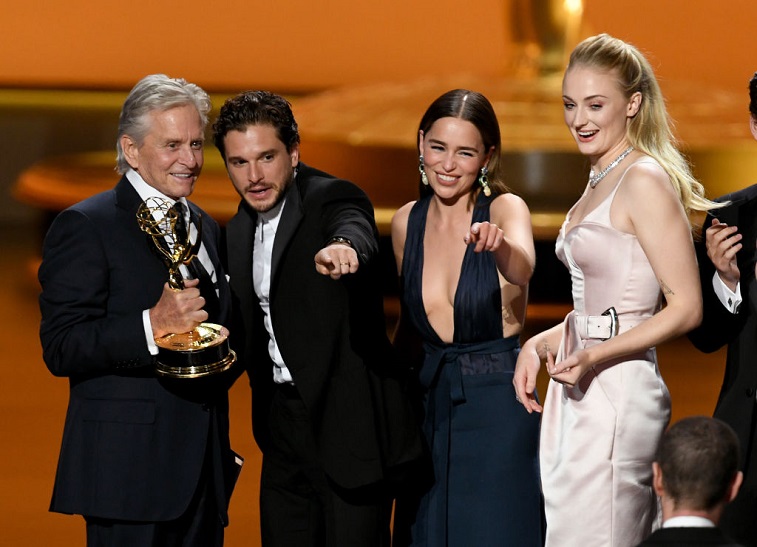 Many members of the Game of Thrones cast got together at the Emmy Awards for one final reunion. Harington and Turner had a very special moment at the awards show. They are clearly like brother and sister and were extremely happy to see one another. They found each other in the crowd and embraced. Turner also took the opportunity to grab Harington's face in her hands, clearly ecstatic to see her on-screen brother again. Their response to each other was one of genuine emotion and happiness.
Their on-screen characters didn't always get along
Game of Thrones fans will remember that Sansa and Jon didn't always have a good relationship. Over the years and through many hardships did they finally reunite again. After that, they were a united front, at least to a fault. When it came to how they felt about Daenerys Targaryen (Emilia Clarke), their opinions differed wildly, at least at first. Harington eventually saw the light and gave his aunt the final and deadly blow. The ending to the series was considered quite controversial and fans are still talking about it.
Kit Harington hasn't seen the final season of 'Game of Thrones'
While attending the Emmy Awards, Harington spoke to reporters backstage and actually revealed that he hasn't seen the final season of Game of Thrones. "I'll tell you something… What was it? Controversy. I still haven't seen the show," Harington said. "That's how I go about controversy. I haven't seen the final season."
It's obvious that Sophie Turner and Kit Harington share a close friendship that has developed throughout the years they've spent together on Game of Thrones into a familial bond. It would be nice to see them work together in the future on another project.