'Game of Thrones' Continues Its Explosive Growth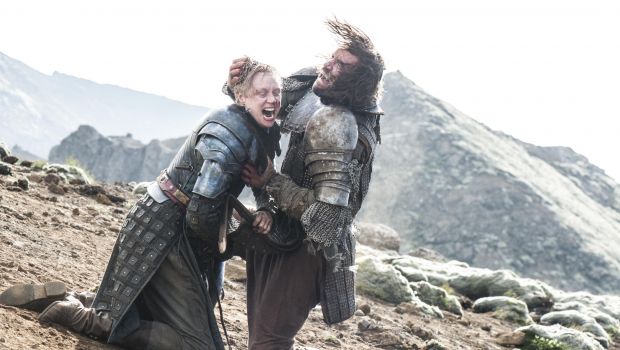 Another season of Game of Thrones has ended, and as the excitement over the well-received finale shifts to hunger for season five, HBO can rest easy knowing that the series has never been in better shape as it continues to move forward.
Sunday's closing episode of Game of Thrones, "The Children," brought in 7.1 million viewers, giving it a 30 percent gain over the season three finale and huge momentum going into its fifth season. Game of Thrones' finales have now shown explosive growth in each subsequent season, starting with 3.04 million viewers for season one, 4.2 million for season two, 5.4 million for season three, and now 7.1 million for the most recent season closer.
The episode's viewer numbers grow even larger — to 9.3 million — when repeats are taken into account and the number stands to grow much larger once total viewing numbers are included, which brings in video-on-demand and mobile streaming numbers. Total viewing numbers for season four have averaged 18.6 million per episode, making it HBO's most popular series, knocking off The Sopranos' 18.2 million record dating back to 2002. Overall, Game of Thrones' 18.6 million per episode average gives the fantasy series a 29 percent increase over the third season.
Although the season four finale posted the biggest numbers by far when compared to previous season finales, "The Children" trailed slightly in viewing numbers to episodes five, seven, and eight. Episode seven, entitled "Mockingbird," hit 7.2 million viewers and currently has the record for the most-viewed episode in the series.
But 7.1 million viewers for the finale might actually be the most impressive of the four episodes to score above 7 million because it faced off against Game 5 of the NBA Finals on ABC. According to reports, HBO was not expecting the episode to break records with such sizable competition, but the fact that the finale still managed to come mightily close is proof of how much traction the series continues to gain.
HBO has already renewed Game of Thrones for a fifth and sixth season, and you can expect the total viewing numbers to continue its explosive growth when it premieres in spring 2015.
More From Wall St. Cheat Sheet: