'Game of Thrones': Does Maisie Williams Do Her Own Stunts Playing Arya Stark?
Arya Stark (Maisie Williams) has trained to become a great fighter from Season 1 of Game of Thrones. Her methods in becoming an assassin have spanned from sword fighting to changing faces. Is Williams doing her own stunts for the impressive scenes? These are some impressive things she has learned to play the role. WARNING Season 8 SPOILERS!
Maisie Williams has trained in fencing left-handed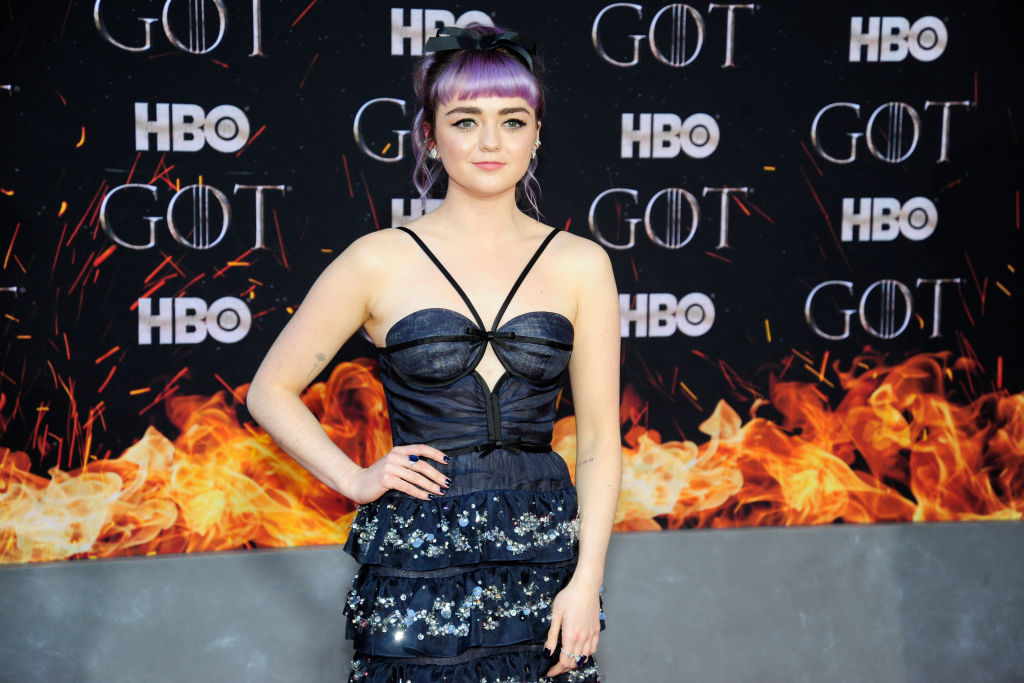 Arya Stark has been training with swords since the show's first season. So it's not surprising that she took up fencing to play her role. What is surprising is that she trained with a different hand just to be accurate to the books.
"I'm right-handed, and when Mom was reading the first book, she told me about Arya being left-handed," Williams told TV Guide. "From then on, I was like, 'Alright, I'm going to try to do everything left-handed.' When I was practicing out in the garden and things I would do left-handed just to feel that rhythm."
She also revealed a perk of training this way to Time. "It's quite exciting, and I did a couple of fencing lessons early on in the show just for myself; they said fighting left-handed puts you at a big advantage because people are used to fighting people who are right-handed."
She did Arya's stunt killing the Night King herself
The actress was able to do her character's heroic moment herself. Stunt coordinator Rowley Irlam told the Huffington Post that Williams was hooked to wires and jumped toward Night King actor, Vladimir Furdik to do the stunt.
He also revealed what kind of training the actress did earlier in the show to lead up to the moment. "When I joined in Season 5, you know, she was ― we were starting to do her entering the House of Black and White and the start of her training," said Irlam. "So we trained her, the department trained her, and developed her with the quarterstaff [the sticklike weapon she learns to use in Braavos]."
He continued, "Then this year, due to the fact that we were going to go inside of the castellations and the corridors, we actually then changed that into a quarterstaff that broke into two sticks. So that's been ongoing."
She has also used a Filipino martial arts called Eskrima for the fight
Williams not only did the leap herself, but she used a specific type of martial arts in the episode as well. Stunt coordinator, Irlam talked about using Eskrima for the scene with Inverse.
Arya uses her new weapon that breaks into two sticks in "The Long Night." "When it comes to double stick work, [it's] the Filipino martial art," explained Irlam. "The nearest weapon is the Kali sticks. You draw from all styles and you try and incorporate them."
Williams does use a stunt double named Kristina Baskett for some scenes
Williams has definitely trained and done many impressive stunts herself over the years. She also has a stunt double named Kristina Baskett, who is an Olympic gymnast. Baskett worked in the scenes of Arya escaping the
House of Faces and fighting Brienne of Tarth, according to Elle.
In the end, Williams does some of her own stunts and has gotten help with an impressive stunt double over the years. All of their work has led to an iconic performance.
Read more: 'Game of Thrones': Does the Script Reveal What Daenerys Whispers to Ser Jorah?
Check out The Cheat Sheet on Facebook!