'Game of Thrones': What Emilia Clarke Really Learned From Playing Daenerys Targaryen
Emilia Clarke played the Mother of Dragons herself, Daenerys Targaryen for eight glorious seasons on Game of Thrones. Many people can't imagine her in any other role and will always know her as Khaleesi. Clarke is a household name now and her future looks bright. In a recent interview, she revealed what she learned from playing the very formidable and strong Daenerys Targaryen.
'These aren't as good as my last dragons'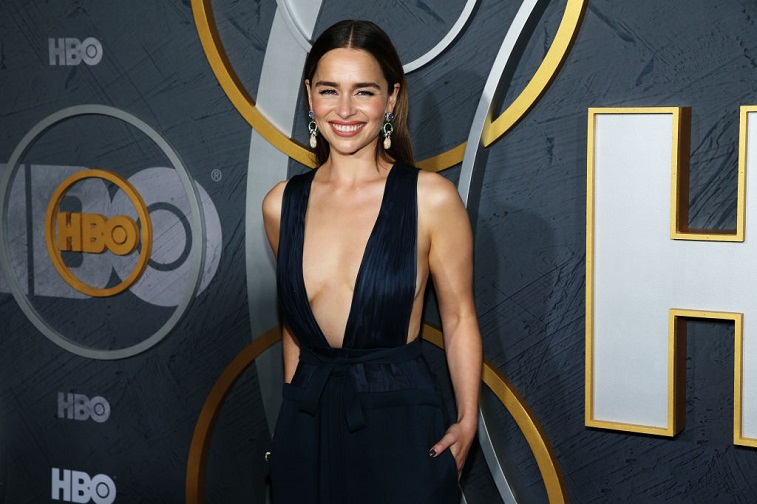 Clarke recently spoke to The Daily Telegraph and admitted that she doesn't feel pressure about what she works on next. Let's get real, nothing can follow up the Mother of Dragons' last role. It's obvious that nothing else could ever live down what became a huge cultural phenomenon.
"I don't feel pressure to follow up the show because it's unfollowable," Clarke said. "I'm not going to go off and be like 'Oh well, dragons are my thing…' I can't be a crazy woman demanding dragons forever! 'These aren't as good as my last dragons!' Can you imagine? [Laughs.]"
What did Emilia Clarke learn from Daenerys Targaryen?
Clarke was also asked if she learned anything about herself while playing Dany, and she definitely did. "Oh my goodness, she taught me about lady balls. She taught me what it feels like to be in a room and be heard. She wielded such power, calmness and such poise," Clarke revealed.
Emilia Clarke 'had to bring it'
Dany might have started out as a timid girl with three stone dragon eggs, but she emerged from the fire to her great destiny. She came out with three baby dragons and the Game of Thrones world was changed forever. It makes sense that playing such an inspiring character would change Clarke and give her more confidence.
"She had a fierce intensity and made some incredibly tough choices," Clarke continued. "In Season 3, she had to start busting some balls, and as a 25-year-old standing in front of 500 extras, 150 crew members, six cameras, a drone, dragons and fire, I had to bring it."
Emilia Clarke changed from playing Daenerys Targaryen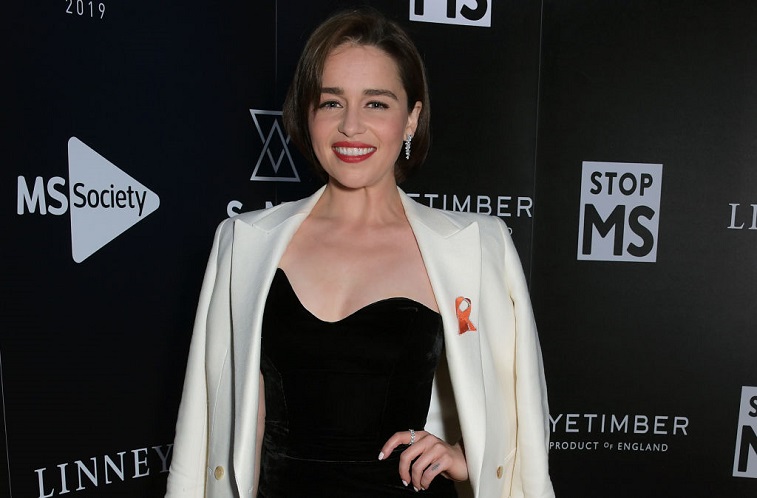 Clarke changed as a person from playing the dynamic character. Things don't feel as "scary" as they once did. That is understandable considering the person she portrayed for years. "I felt like if I can do that, then the red carpet doesn't feel so scary to me at all," Clarke said. "So there's a certain kind of self-belief that rubs off on you as a person."
Why were fans so upset with the ending?
Clarke's character Daenerys helped save Westeros and arguably the world. Slowly, she started to change and become more ruthless. In the end, she decides to burn King's Landing with her remaining dragon, Drogon. She finally becomes the Queen of Westeros, but not for long. Her love Jon Snow (Kit Harington) kills her in the ultimate betrayal.
Fans everywhere went into a frenzy at the death of a living legend. Many people thought she would be the savior of the people of Westeros, as she had been previously. She removed the shackles from numerous people who chose to follow her to Westeros to see her dream fulfilled.
In the end, people thought Dany's descent into madness was rushed and unexpected, and that wasn't the only thing they felt was rushed. It's true that you can't please everyone, but fans are still reeling from the loss of Daenerys Targaryen.