'Game of Thrones': Everybody Hated Filming 'The Long Night'
Season 8 Episode 3 of Game of Thrones, "The Long Night," is an episode that stands out in the series. Not only did it feature a battle that the show had been leading up to since the first episode of the first season, but it was incredibly difficult to film.

Many GOT fans are complaining that the episode was hard to watch because it was so dark.

But imagine filming it.

According to the crew, everybody hated filming "The Long Night." It was an arduous process that dragged on for 55 straight nights of shooting from when the sun went down to when it came up.

The crew's reaction to the shoot

"As a fan, I thought 'wow.' As a DP, I thought 'f***,'" said the show's Director of Photography on Game of Thrones: Behind The Scenes.

The Game of Thrones writers and producers knew it would take some work to convince the episode's director, Miguel Sapochnik, to be on board with their vision. He eventually came around, but never wants to do anything like it again in his career.

"I never, ever want to do that again," he said. "I don't think anybody who did that ever wants to do it again. That was tough, and I don't think anybody realized just how hard it was gonna be."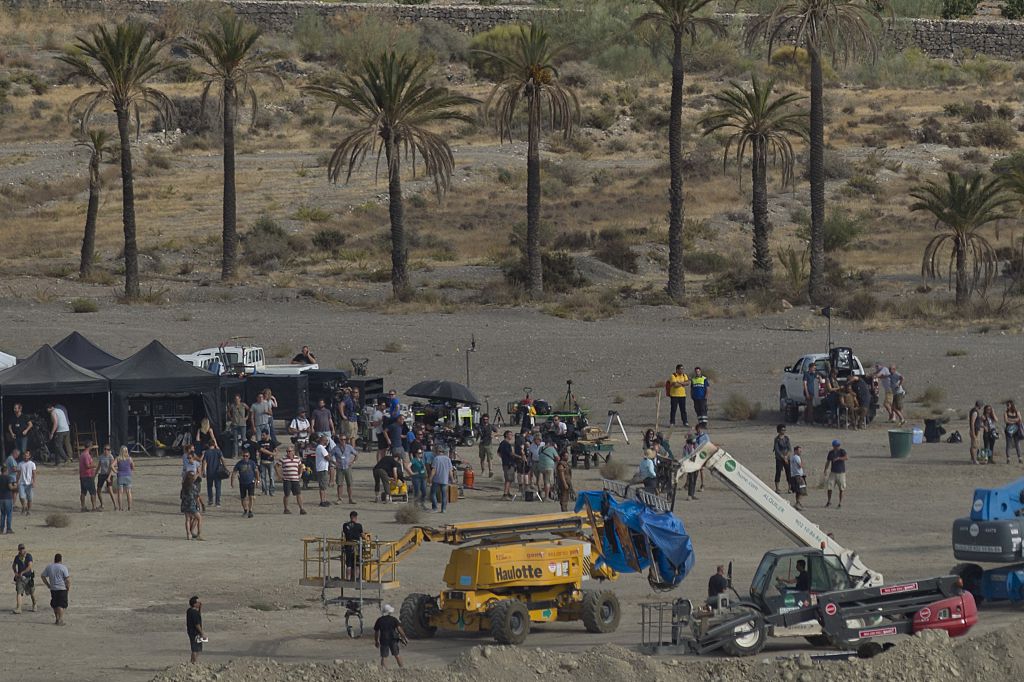 The cast and crew worked tirelessly over the span of 11 weeks. Conditions were brutal. You try setting a camera up perfectly in the pitch dark, howling wind, rain, mud, and freezing temperatures. Now try doing it for two months on very little sleep.

"They would start in the evening at six o'clock at night and you'd go home at five o'clock in the morning. Your body never acclimates to that 100%," said Executive Producer Bernadette Caulfield.

Much of the episode is one long fight scene. When the camera wasn't on Arya slinking around the castle like she's the star of some BA zombie ballet, Sansa and Tyrion having a heartbreaking conversation about their history and mortality with only their eyes, or Lyanna Mormont getting squished like a brave little bug, it was on the warriors in the battlefield. The stunt coordinator, Rowley Irlam, had his (tremblingly cold) hands full with this episode.

"I'm not gonna lie, it was horrible. We enjoyed the work and I said to my guys 'You might not want to do it again, but you won't regret doing it the first time because what you've achieved is amazing,'" he said.

The actors

Performing in such harsh conditions probably aided the actors in getting into their characters and circumstances. But that doesn't make the shoot any less miserable.

"When I was doing it, it was minus 14. Just chillen'. Minus 14. In a field. It's too cold to snow. When it's too cold to snow you know you got trouble," said Emilia Clarke (Daenerys).

The actor who plays Grey Worm, Jacob Anderson, noticed how dramatically the conditions affected everyone on set.

"By week three people looked slightly haunted. The cast, stunts, background, crew, everybody just looked like 'this is getting into us. This is getting into our spirits,'" he said.

Maisie Williams (Arya) says she's proud of what everyone accomplished.

"I'm proud of everyone. I'm proud of the work that was put in. I think it was a mammoth task that we were faced with and we did it. It just feels incredible. Seeing the crew that first week after night shoots just smiling at the sun."

Game of Thrones is filled with tough-as-nails characters. As it turns out, the crew is filled with tough-as-nails characters as well.

"What they went through was pretty stunning and, look, there's no prize for being the toughest crew. But there probably should be," said Executive Producer and Writer David Benioff.