'Game of Thrones': Will George RR Martin Give Daenerys The Same Tragic Fate In His New Book?
Many Game of Thrones fans believe that Daenerys Targaryen deserved better. Will she get it in the books? Or will she suffer the same tragic fate as in the show? There are many possibilities here.
One possibility is that George R. R. Martin will not kill off Daenerys in the books. Though this possibility may seem unlikely to some, it is still a possibility. Then there are the other two possibilities: Daenerys will die a different way in the books or she will die the same way. Most fans would probably prefer the former to the latter.
What was Daenerys' fate in the show?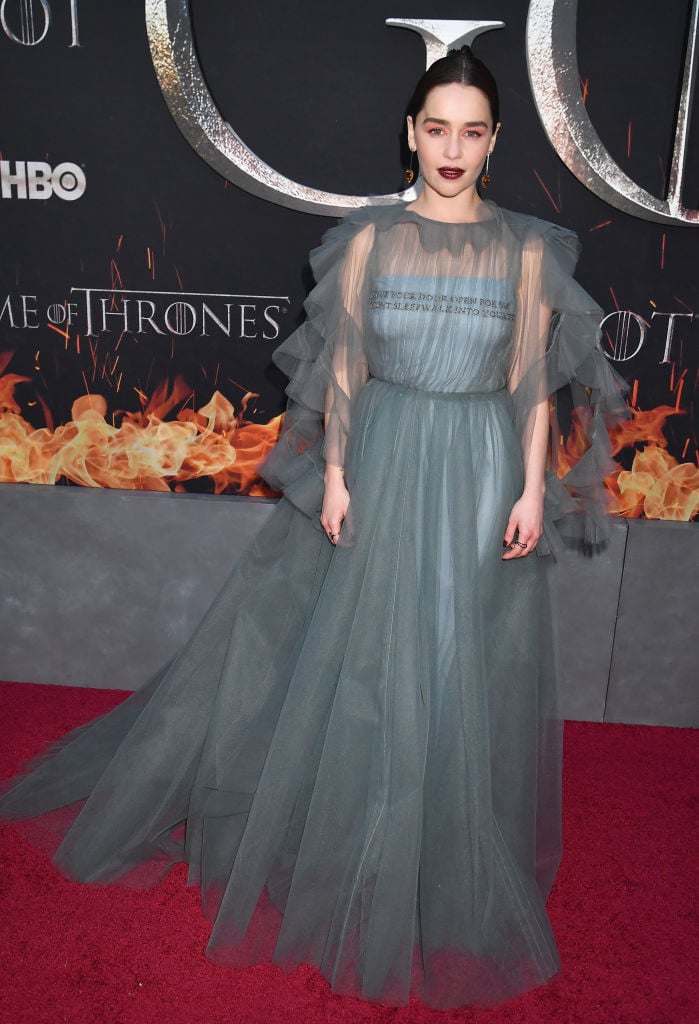 For those of you who've forgotten or somehow missed the phenomenon that was Game of Thrones, let's review. In the show, Daenerys won the battle. She was so close to getting everything she ever wanted, until she randomly decided to slaughter the citizens of King's Landing. Jon Snow then had no choice, it seemed, but to take her out.
If that sounds strange to you, that's because it was. With little to no buildup in many fan's opinions, Daenerys went from a hero to a villain. Yes, Daenerys was always morally gray, just like all the characters in Game of Thrones. Yet she was not, in many fans' opinions, the type of person to kill innocent people for no apparent reason.
Will George R. R. Martin give Daenerys the same fate in the 'Game of Thrones' books?
We're not claiming to know, first of all. The only one who knows is George R. R. Martin himself. Will Daenerys be mad? There could be arguments made both for and against this possibility.
Certainly, Daenerys herself worries that her family's "taint" will hit her as well. Yet that in and of itself is not evidence of insanity. Daenerys also has a temper, but so do many characters in Game of Thrones, so again that is not in and of itself evidence of insanity.
Will George R. R. Martin go a different way with Daenerys' character?
As is mentioned before, there are multiple possibilities here. The first is that Daenerys' fate will happen just as it does in the show. Yet that is not the only option. George R. R. Martin is determined not to change the books based on fans' reactions to the ending of the show.
Yet it is possible that he has a better fate in store for Daenerys. When asked if the books will be different from the show, he responded by saying, essentially, "yes and no," which probably means there will be some similarities but some differences as well. So Daenerys may live, or at least die a hero.
Fans will have to wait for the books to be released to know for sure. Until then, fans will have to make peace with the show's ending. Though many likely cannot do so. It's a shame to see your favorite character be brought down like Daenerys was.
So here's hoping that the books have some surprises left in store for us, some good surprises.