'Game of Thrones': Kit Harington Reveals That He Wanted to Be the One to Kill the Night King
Game of Thrones may have come to an end, but it hasn't stopped fans from obsessing about how it all turned out. Kit Harington, it seems, is no different. He played Jon Snow, the man everyone thought was destined for greater things, even himself. Harington revealed some surprising information to The Hollywood Reporter about his thoughts on the series and a very controversial scene.
Kit Harington wanted to be the one to kill the Night King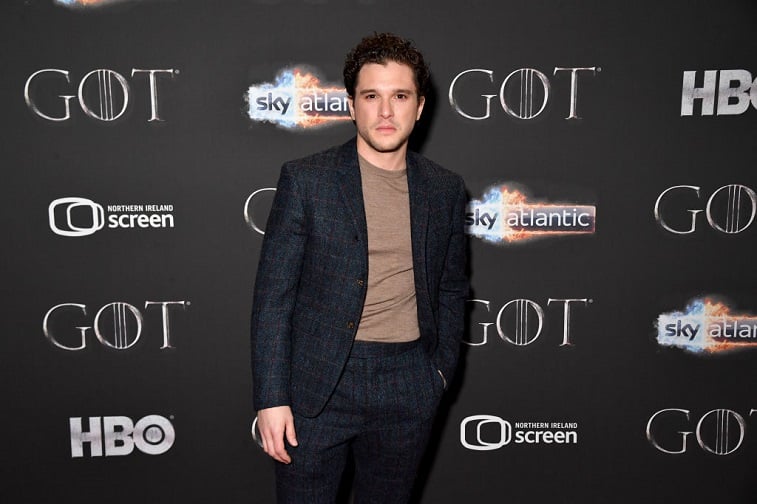 The Night King was the main villain lurking in the shadows for numerous seasons. He was the first of The White Walkers and existed since the age of the First Men. He helped bring about the Long Night. In a shocking defeat, the Night King (Vladimir Furdik) was dealt a deadly blow by none other than Arya (Maisie Williams), Harington's on-screen sister. Harington apparently wanted to be the one to kill the Night King in the end.
"I was a bit p***** off, only because I wanted to kill the Night King! I think I felt like everyone else did, in that it had been set up for a long time, and then I didn't get to do it," explained Harington. "But I was so happy for Maisie and Arya. I was secretly like, 'I wanted to do that!' Especially because I love fighting with Vlad, who also played the White Walker I fought at Hardhome. I've never seen a better swordsman. But it was a really great twist, and it tied up Maisie's journey in a really beautiful way. Over the seasons, we've seen her build up these skills to become this hardened assassin, and she uses it all to kill our main antagonist."
Maisie Williams reveals her character pulled that scene off on her own
Maisie Williams isn't here for the haters who can't accept that her character killed the Night King. She spoke at San Diego Comic-Con about the scene and how she did it all on her own. Arya had been training for this moment for years, and she used her skills to kill the main villain in the series.
"She did that on her own. If we're gonna give credit to anyone, it's Melisandre," explained Williams. "She knew what she had to do to put the mission in Arya's head when she's at her lowest point."
Williams also talked about how Arya was now reunited with her family and in a really vulnerable place. "After so long being on her own, she has something to lose now," Williams continued. "Being back with her family has made her that much more vulnerable. So if we're going to put it down to anyone for helping her finish the job, it was Melisandre for the 'brown eyes, green eyes, blue eyes' line."
The director of "The Long Night" defends the scene
Miguel Sapochnik directed many of the biggest episodes in Game of Thrones, including the controversial "The Long Night," which included the death of the Night King. Sapochnik spoke with The Hollywood Reporter about the scene and why they chose not to show Arya moving towards the Night King before she killed him.
"I questioned everything and we worked long and hard to find the right balance of credibility versus wish fulfillment. Then we shot it and reshot it and found that what was really important was rhythm," explained Sapochnik. "At one point there was an elaborate plan to have her fight her way into the Weirwood forest, but as we progressed we realized she'd already done that earlier in the episode, so it felt like a repeat. In the end we felt it didn't matter how she got there — what mattered was setting up that moment when the Night King catches her mid-leap and we think she's done for, then she pulls her knife switch and takes him out. I loved Maisie's performance post the takedown as well, sharing a moment with her brother, Bran. That weary smile. 'Not today.'"
Game of Thrones is a series loved by fans all over the world. Even though the final season wasn't favored by all, the show is still a testament to amazing acting and directing.