'Game of Thrones': Kit Harington Reveals Why Jon Snow Killed Daenerys Targaryen
The final season of HBO's Game of Thrones shocked fans. Not because the show ended, since every Game of Thrones fan knew it was coming for a long time. Not because of the confirmation of the famous R+L=J theory. Game of Thrones shocked fans by killing off fan-favorite, the Mother of Dragons herself, Daenerys Targaryen.
In a heartbreaking chain of events, Jon Snow, Daenerys' lover… and nephew, stabbed Dany to death after their attack on King's Landing. It was a very difficult ending for fans to accept. In a recent interview with The Hollywood Reporter, actor Kit Harington, who played Jon Snow, revealed his thoughts on the ending of Game of Thrones and the reason for Snow's decision to kill Daenerys.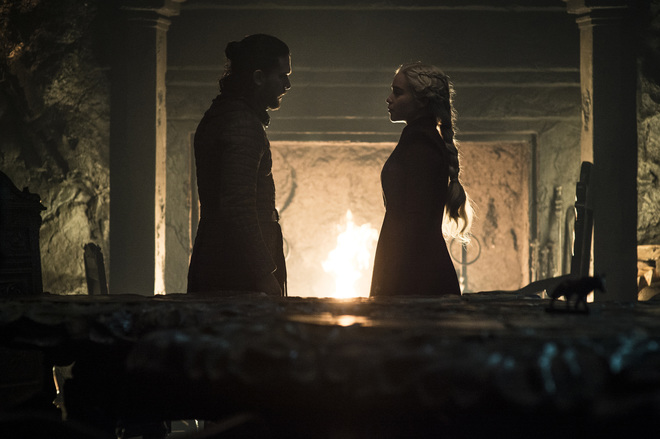 Duty was the death of love
To be fair, Daenerys had a tough final season. She lost her longtime friend Ser Jorah Mormont in a battle against the White Walkers. She watched her best friend get executed by Cersei Lannister. She also lost one of her dragons to Euron Greyjoy. Not to mention the fact that she recently found out not only that her boyfriend is actually her nephew, but that he has a legitimate claim to the Iron Throne, the one thing that kept her fighting for all this time. It would be enough to drive any woman mad.
Unfortunately for Daenerys, madness runs in her family and that very madness brought a brutal end to the people of King's Landing, regardless of whether or not they were innocent. Daenerys posed a threat to both Jon Snow's remaining family in Winterfell and the rest of Westeros. Jon had to choose between love and his duty to the realm.
"… What it really comes down to, the real crux of it, is the decision is made when she puts it between her and his family. Jon essentially sees it as Daenerys or Sansa and Arya, and that makes his mind up for him, said Harington, "He chose blood over, well, his other blood. But he chooses the people he has grown up with, the people his roots are with, the North. That's where his loyalties lie in the end. That's when he puts the knife in."
A theory states that Jon Snow was resurrected by Melisandre for this exact reason: to destroy Daenerys and save the realm. However, this wasn't what was on the character's mind.
"At the end of it, it's beyond honor for Jon. It's his family," said Harington.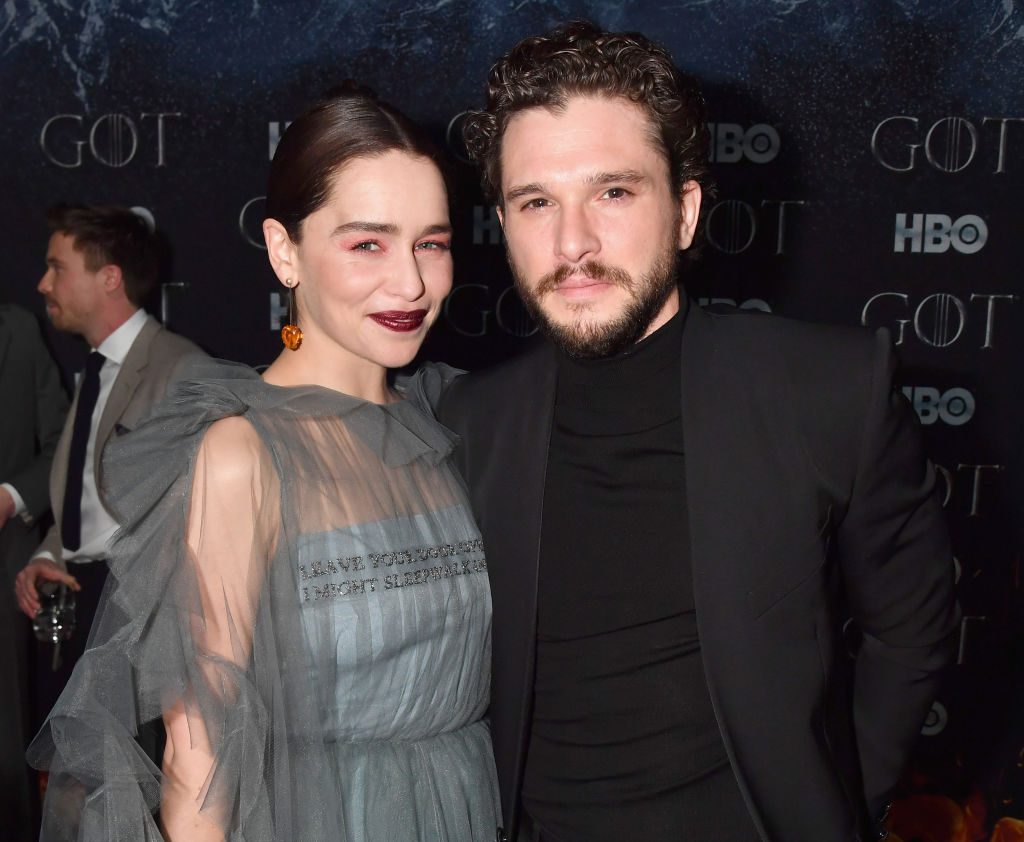 What Kit Harington thought of this shocking twist
Like many Game of Thrones fans, Kit Harington was shocked when he found out the ending to the show. Harington hadn't read the final script ahead of time since he wanted to go over the entire thing with the cast at the table read. "I sat on a plane next to Emilia [Clarke] on the way to the read-through in Belfast, and she had read them already, and she was like, 'S**t, Kit. You are in for some surprises,'" said Harington, "That piqued my interest."
Once Harington read the script at the Game of Thrones table read, his jaw dropped. "I didn't realize what was going to happen the whole way through until maybe half a page before Jon kills Dany. I remember my mouth dropping open and looking across Emilia at the table, who was slowly nodding as I went, 'No, no, no!'" said Harington. Harington says that this scene was one of the hardest things that they've filmed on Game of Thrones.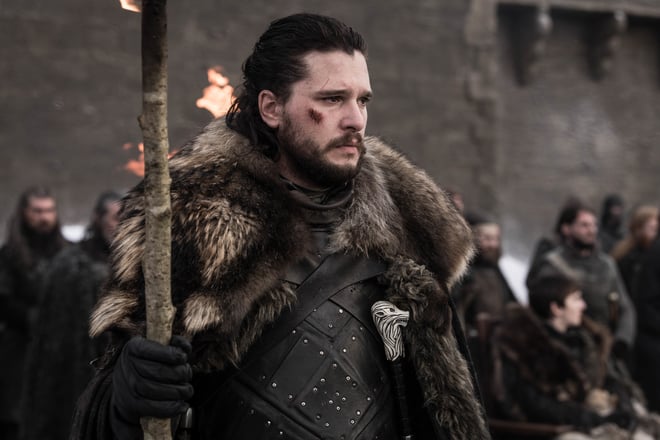 Kit Harington believes Jon Snow still had a happy ending
Despite such a sad ending for Jon and Daenerys' love story, Kit Harington believes that Game of Thrones still gave Jon Snow the happy ending he deserved.
"… seeing him go beyond the Wall back to something true, something honest, something pure with these people he was always told he belongs with — the Free Folk — it felt to me like he was finally free. Instead of being chained and sent to the Wall, it felt like he was set free. It was a really sweet ending," said Harington in the interview, "As much as he had done a horrible thing (by killing Daenerys), as much as he had felt that pain, the actual ending for him was finally being released."
HBO's Game of Thrones was nominated for 32 Emmy awards. The Emmy Awards will air on Sunday, Sept. 22.