'Game of Thrones': What Is Nathalie Emmanuel's Net Worth and How Does She Make Her Money?
Nathalie Emmanuel, known to millions as Missandei from Game of Thrones, is an English actress with immense talent and a promising career ahead of her. She is best known for her role in Game of Thrones as the closest advisor to Daenerys Targaryen. Her newest role is in Four Weddings and a Funeral on Hulu. What exactly is Emmanuel's net worth and how does she make her money?
What is Nathalie Emmanuel's net worth?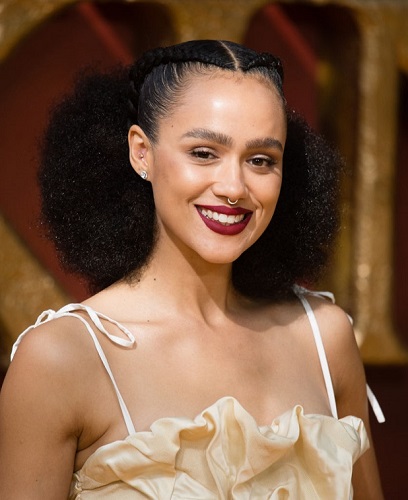 Emmanuel has a net worth of $1 million. She was born in Southend-On-Sea, Essex, England in March 1989. At just 10 years of age, she starred in the Wed End production of The Lion King. From 2007 to 2010, she starred as Sasha Valentine in the television series Hollyoaks. Her major break came with her 2013 role as Missandei in Game of Thrones.
Emmanuel also starred as Carla in the 2012 movie Twenty8k. She also played Ramsey in Fast & Furious 7. She's been nominated for Screen Actors Guild Awards in both 2014 and 2015 for Outstanding Performance by an Ensemble in a Drama Series in Game of Thrones.
She treasures her friendship with Emilia Clarke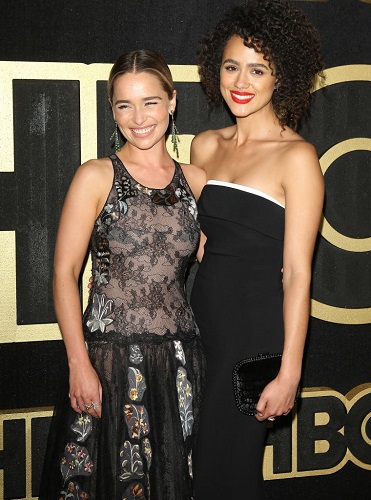 Emmanuel made many friendships while working on Game of Thrones. She treasures her friendship with Emilia Clarke, who plays Daenerys Targaryen in Game of Thrones. She spoke with People about her friendship with the actress and her role as Missandei on the show.
"Emilia, as a friend and colleague, is just such a joy," Emmanuel explained. "I really have thoroughly loved working with her. I loved learning from her. And we just check in with each other every so often."
Emmanuel spoke about reading the final script and learning about her character's shocking and tragic death that no one saw coming. "I basically cried my eyes out when I read the script," said Emmanuel. "To be honest with you, I was sort of expecting it to an extent, but I've expected it with every season. And I think that finally I was like, 'Oh, she's gone. That's sad because of how much I love her and how much I love playing her.'"
Although a lot of fans were upset with the death of Missandei in the series, Emmanuel tried to honor her as best she could. "She definitely went out with strength and she went out with a ferocity that we probably hadn't seen from her before. I was very proud of her journey throughout the show."
What will Nathalie Emmanuel work on next?
Emmanuel stars in the newly released series, Four Weddings and a Funeral. Episodes are released on Wednesdays and the series is adapted from the 1994 movie written by Richard Curtis. The Hulu miniseries is a 10-episode long venture. It's a project created by Mindy Kaling and Matt Warburton. She spoke with People about diversity and how important that is today.
"Diversity and inclusion are so important," said Emmanuel. "They really have a huge impact on a young person, as well on everybody, but especially in those formative years, when you don't see yourself on screen or within media. There are real consequences of that. And it's something that I can relate to personally as a woman of color."
This new project cares about both inclusion and diversity. "It would've been really important to me that I am a part of a thing, as much as I can be that, reflect the world that we live in," said Emmanuel. "As soon as I saw that Mindy was making this project, I already knew that it would be something that cared about inclusion and diversity. It was really exciting for me to then also be involved in that. Especially right now when the world is just so divisive and there's so much hate. I'm so proud of the fact that we've made this thing." See Emmanuel in Four Weddings and a Funeral on Hulu now.