'Game of Thrones' Season 8 Earns Record-Breaking Emmy Nominations
The eighth season of Game of Thrones was controversial in a lot of ways. It was the end to arguably the biggest television series to date. People have a lot of opinions on how they thought it should end, and many weren't so happy with the final product. Even so, the series has earned a record-breaking amount of Emmy Award nominations for its final season.
'Game of Thrones' received a record-breaking amount of nominations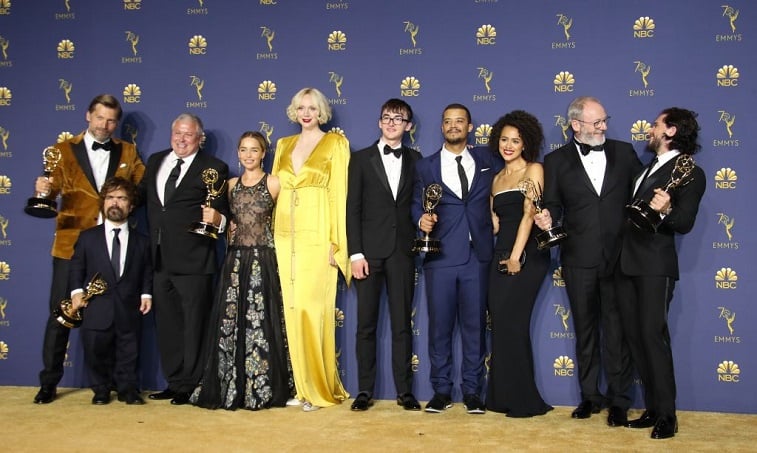 The final season of Game of Thrones received a record-breaking amount of 32 nominations. This is the most for any single season of television ever. The show is up for outstanding drama series, as well as outstanding writing and outstanding directing in a drama series for the finale.
Kit Harrington earned a nomination for lead actor in a drama series for his character, Jon Snow. Emilia Clarke also won a nomination for lead actress in a drama series for Daenerys Targaryen. There were however, a few actors who felt they may have been slighted and submitted themselves instead.
Three actors self-submitted themselves for consideration
Gwendoline Christie, who plays Brienne of Tarth, submitted herself when no one else did for best supporting actress. Alfie Allen, who plays Theon Greyjoy, also submitted himself for best supporting actor. Carice Van Houten, who plays Melisandre, nominated herself for best guest actress. Each of them received their nominations. All three who self-submitted had to pay a $225 entry fee for the privilege.
The truth is, if these three hadn't self-submitted, the show wouldn't have broken the record for the most nominations in a season. I'm sure all the people nominated are happy for the consideration, even if it came from themselves.
Alfie Allen reacted to his nomination for Theon Greyjoy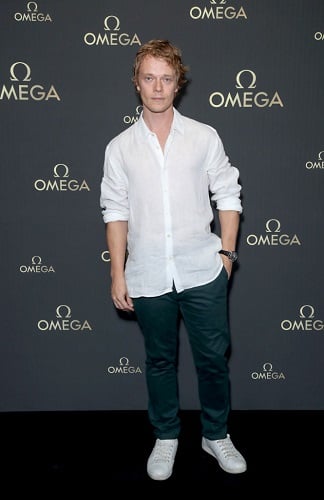 This was Alfie Allen's first Emmy nomination as Theon Greyjoy. His character development was deep and we saw Theon do an entire 360 in the end and find closure in a way. Allen spoke to Entertainment Weekly about the nomination.
"I wasn't expecting [the nomination], it's incredible. There are a lot of actors I admire in that category, just to be there is amazing, just came home now with my dog and letting it sink in," said Allen. "It's just an honor, man, it's just amazing."
Fans are so happy for Gwendoline Christie
Gwendoline Christie especially deserves this nomination for best-supporting actress. The character of Brienne was a favorite amongst fans and a major creative inspiration for memes all over the internet. People can't get enough of her character of Ser Brienne of Tarth.
Christie seemed absolutely stunned by the nomination itself via her Instagram post. It wasn't surprising for her adoring fans, who knew she would get the nomination. They took to the internet and social media and proclaimed their love for the actress who captured our hearts on our television screens. Fans are hoping for a win for all their beloved Game of Thrones characters. With 32 nominations this year, the show is sure to rack up the Emmy Awards.