'Game Of Thrones' Season 8 Leaks Have Fans Proclaiming It The Worst Ending In History
There are only two episodes left in the final season of Game of Thrones, and, based on what happened at the end of Episode 4, fans are bracing for whatever lies ahead. While Daenerys (Emilia Clarke) is still in a good position to take down Cersei (Lena Headey), leaked footage has fans steaming over how the show is going to end.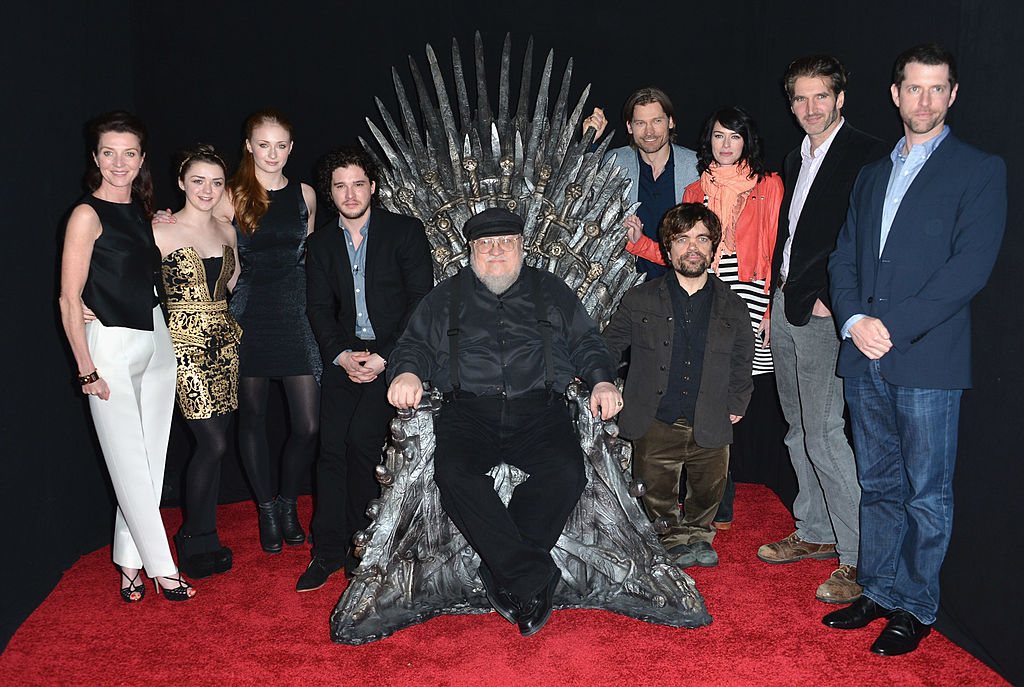 The footage in question is a preview for the upcoming series finale, which contains a lot of spoilers about the battle of King's Landing. If the video is legitimate, fans who have viewed it believe Game of Thrones could go down as having the "worst ending" in the history of television.
Fans are livid over 'Game of Thrones' ending
It is unclear how the footage was leaked, but Game of Thrones fans have taken to social media to express their dislike over the apparent ending. According to Daily Mail, some fans claim to have seen the leaked footage and assured everyone that executive producers David Benioff and D.B. Weiss really screwed things up. With only two episodes left, this does not bode well for our favorite characters, namely Daenerys and Jon Snow (Kit Harington).
"I just read the summary leaks of episode 5 and 6th of Game Of Thrones. If this summary is true.D&D really f***** up The best show in Tv history for shock value (sic)," one fan wrote.
Given how the episodes have yet to air, fans did not reveal too many details about the leaks. But based on their reactions, it is safe to say that the majority of fans will not like how the series ends. That is, of course, considering that the leaks are true.
There have been plenty of Game of Thrones spoilers in the past and not all of them have turned out to be true. Fans are convinced that the recent leaks, however, are true because similar spoilers were released ahead of Episode 4 and they all came true.
HBO went to great lengths to prevent major leaks and has not commented on the footage.
'Game of Thrones' shocks fans in Episode 4
Last week's episode of Game of Thrones, titled "The Last of the Starks," set up Daenerys' final showdown with Cersei, who avoided the battle with the Night King by holding up in King's Landing. Upon arriving at the capital, Daenerys was ambushed by Euron Greyjoy and his fleet.
In the ensuing battle, Euron managed to kill one of her dragons and sink a good portion of her ships. Euron also captured Daenerys' trusted advisor, Missandei (Nathalie Emmanuel).
Enraged by the ambush, Tyrion (Peter Dinklage) and Varys (Conleth Hill) barely convinced Daenerys to talk with Cersei about giving up. But instead of listening to reason, Cersei ordered The Mountain to kill Missandei in what was one of the more heartbreaking scenes this season.
There is little doubt that Missandei's death will prompt Daenerys to march on King's Landing with her entire force. If she does that, then thousands of innocent lives will lost, which will not go over well with Daenerys' top advisors. In fact, such a move could prove to be her ultimate undoing.
'Game of Thrones' Season 2 vision teases Daenerys' fate
Visions on Game of Thrones are usually open to multiple interpretations. Although they serve as a tool for foreshadowing, the visions hardly ever come true as we expect. That seems to be the case in a vision Daenerys had back in Season 2.
While looking for her dragons in the House of the Undying, Daenerys found herself walking through the palace in King's Landing. But in the vision, the throne room was completely destroyed and coated with what looked like a thick layer of snow.
Fans originally thought the white debris was snow because of the White Walkers. Now that we know the Night King is defeated, what we thought was snow looks more like ash. If that is true, then Daenerys might be about to fulfill her destiny as the Queen of the Ashes, especially if she burns King's Landing to the ground.
That said, Daenerys has worked hard to avoid being seen as a bringer of death, so we can only hope that the series doesn't end with her dragon turning everything to ash.
New episodes of Game of Thrones air Sunday nights on HBO.