'Game Of Thrones' Season 8 The 'Last War' Is Here In Episode 4
The Battle of Winterfell is finally over but the war for the Iron Throne is just getting started. Following a highly stressful episode in "The Long Night," our favorite Game of Thrones characters who survived the battle with the Night King are now turning their attention to Cersei's (Lena Headey) army in King's Landing. Here's a look at what to expect in next week's episode of Game of Thrones.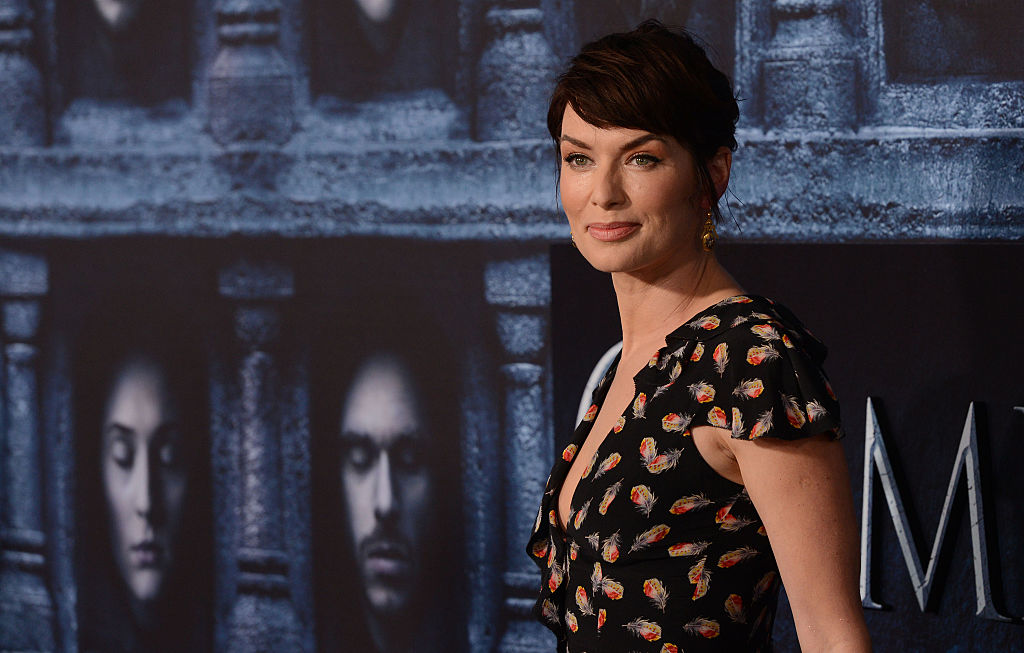 The Last War is here
After Arya (Maisie Williams) plunged her dagger into the side of the Night King and single-handedly vanquished his army, the remnants of Jon Snow (Kit Harington) and Daenerys Targaryen's (Emilia Clarke) forces are now looking towards winning what the Mother of Dragons called "the last war."
It is still unclear how many people survived the Battle of Winterfell, but Daenerys is still confident that she can defeat Cersei and Euron Greyjoy (Pilou Asbaek).
According to Telegraph, the trailer for Episode 4 of Game of Thrones shows Daenerys telling her loyal subjects that they will take the Iron Throne by ripping Cersei out "root and stem." With the majority of her forces destroyed, however, defeating Cersei is easier said than done.
At this point, Daenerys has one advantage because she still has two of her dragons, but Cersei is well protected inside King's Landing and has some 20,000 soldiers at her command. Needless to say, getting rid of her will not be an easy task.
Inside the trailer for 'Game of Thrones' Episode 4
HBO has done a great job of keeping spoilers to a minimum ahead of the final season, but the trailer for next week's installment appears to break that trend. The majority of the sneak peek focuses on Cersei and Euron, who were largely absent during the last two episodes.
We catch a few glimpses of the confident power couple, who seem to be comfortable with how things are going. They are also shown looking over their large and impressive army and appear more than ready for the coming fight.
Elsewhere, the trailer shows Sansa (Sophie Turner) gazing across a distance while both of Daenerys' dragons fly overhead. This confirms that Drogon and Rhaegal survived the deadly encounter at Winterfell.
We also get a scene of Arya kissing Gendry (Joe Dempsie), which confirms that he survived the battle as well. It also teases that they might actually get together before it's all over.
The only thing missing from the clip were some intimate moments between Daenerys and Jon, but it is possible that they've put things on hold after learning they are related.
Who else survived the Battle of Winterfell?
The trailer does not reveal how many soldiers Jon and Daenerys have at their disposal. We do know that just about all of the Dothraki perished in the battle, as did a significant portion of the Unsullied, apart from Greyworm.
Beyond that, we have no idea how many men Daenerys and Jon lost. The good news is that the majority of the main cast members are still alive, including Tyrion Lannister (Peter Dinklage), Jaime Lannister (Nikolaj Coster-Waldau), The Hound (Rory McCann), Ser Davos (Liam Cunningham), and Brienne of Tarth (Gwendoline Christie).
What happened to Ghost?
The direwolves have been with the Stark children since the very first season of Game of Thrones. Although most of them have since perished, Ghost has stuck by Jon's side through it all.
In the Battle of Winterfell, Ghost was on the front lines with the Dothraki but failed to return after their forces were decimated. Fans immediately began to worry about Ghost's fate and were understandably upset if the series opted to kill him offscreen.
Fortunately, Ghost was featured in the trailer for the next episode, confirming that he somehow made it out of the battle in one piece. We still do not know how Ghost managed to elude an entire army of the undead, but it was a huge relief to see him in the clip. After all, Jon and Daenerys need all the help they can get as they march towards King's Landing.
Episode 4 of Season 8 of Game of Thrones is set to air Sunday night on HBO.