'Game of Thrones' Star Kit Harington Reveals Exactly What Jon Snow Was Thinking in This Unforgettable Season 8 Scene
Game of Thrones star Kit Harington is finally opening up about Jon Snow's controversial scene in the grand finale of HBO's hit drama. Fans were very opinionated when Game of Thrones wrapped up earlier this year, and the reviews were not very positive. There were a lot of things fans did not like about the show's ending, but Jon Snow (Harington) killing Daenerys (Emilia Clarke) was easily one of the more controversial parts of the finale. So what was Jon thinking when he killed Daenerys in front of the Iron Throne?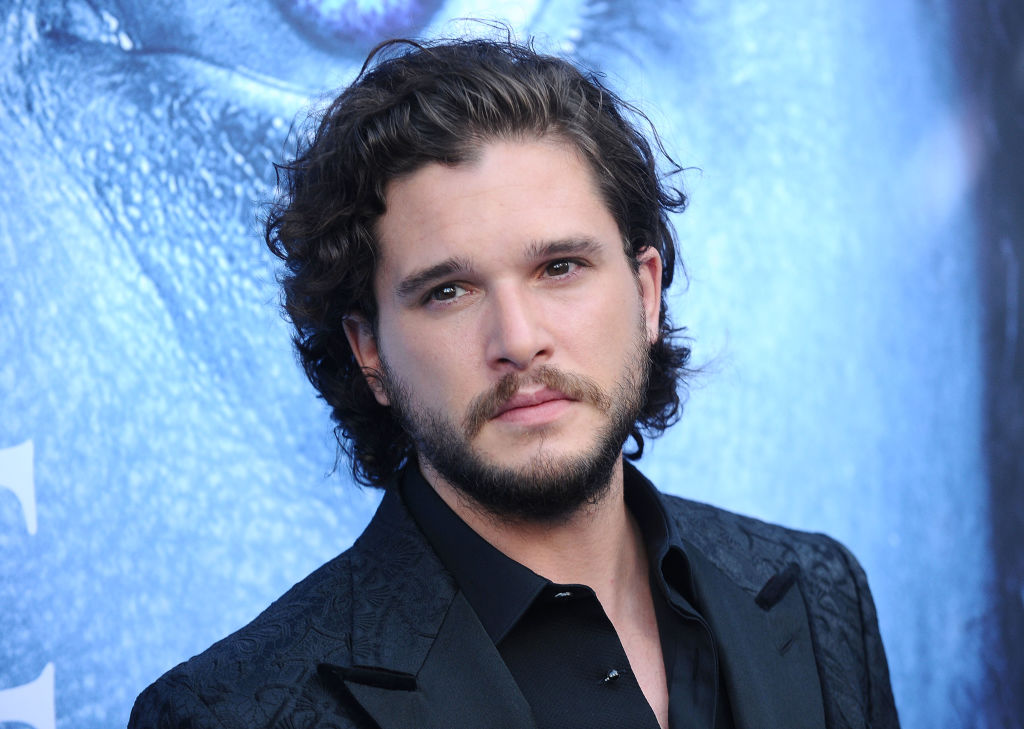 Kit Harington dishes on Jon's unforgettable scene
HBO just released the home edition for season 8 of Game of Thrones, which features some behind-the-scenes interviews with the show's biggest stars. This includes an interview with Harington about Jon's journey in the final season.
In the series finale of Game of Thrones, Jon killed Daenerys after she won the battle of King's Landing. With Daenerys hell-bent on conquering the rest of Westeros, Jon decided to kill her rather than see her become a second version of the Mad King.
According to We Got This Covered, Harington revealed that Jon did not know what he was going to do when he walked into the throne room in his final act with Daenerys. He decided to kill her when Daenerys refused to show mercy to the rest of the people of Westeros.
Daenerys revealed she was going to decide what is good for the people, Jon knew he had no choice but to kill her. Jon's decision was influenced by his sisters, whom he knew would suffer under Daenerys' tyrannical rule.
Jon chooses between the Starks and Daenerys
In a way, Harington's interview makes it clear that Jon had to choose between his new love, Daenerys, and his family. Sansa (Sophie Turner), Arya (Maisie Williams), and Bran (Isaac Hempstead-Wright) were the only remaining Stark children, and all of them had suffered through heartbreaking tragedies throughout the series.
At the end of the day, Jon did not want to risk the safety of his family, and even his loyalty and love for Daenerys could not break those familial bonds.
That does not, of course, make Jon's decision any better to stomach, but it does help us understand why he killed Daenerys.
The thing that is really unfortunate is that we had to wait until Harington's interview to tease his motives out of the finale. The subtext in the final season of Game of Thrones was a lot harder to decipher, which is one reason fans disliked it so much.
Kit Harington talks lone Golden Globe nomination
Despite the show's massive success over the years, Harington was the only Game of Thrones star to receive a Golden Globe nomination for 2019.
Harington was nominated for Best Actor and will be competing against Tobias Menzies (The Crown), Rami Malek (Mr. Robot), Billy Porter (Pose), and Brian Cox (Succession).
In a recent interview, Harington had nothing but good things to say about being nominated for the prestigious award. He was, however, surprised that he was nominated in the show's final season.
"I didn't expect to be nominated. I thought the show might be, but I was just at home, learning lines, and then my publicists called. It was very unexpected and wonderful," Harington shared.
The Game of Thrones star noted that he can never seem to get out from under the show's shadow. He also stated that he is grateful for being nominated and looks forward to attending the ceremony.
Harington shuts down split rumors
Harington experienced a bit of a meltdown after filming for the final season of Game of Thrones wrapped up. While fans were waiting for the series finale to air on HBO, Harington was checking himself into a wellness center to deal with issues related to stress, exhaustion, and alcohol.
The move led to rumors that Harington's marriage to Rose Leslie was on the fritz, though the two recently shut down the reports with a rare public appearance.
Leslie and Harington enjoyed a night of singing as they attended a Carols by Candlelight event hosted by the Multiple Sclerosis Society. Although they were not spotted holding hands, the two appeared in high spirits after the event.
Fans can stream all 8 seasons of Game of Thrones on HBO Go.