'Game Of Thrones' Star Kit Harington Says Haters Can Go 'F**k Themselves' After Season 8 Finale
Following eight seasons of bloody twists and turns, Game of Thrones has officially ended. Given how fans reacted to most of the episodes in Season 8, the finale proved a controversial one, with many viewers bashing the show's writing and character developments. In fact, fans on IMBD were so unhappy with the ending that they ranked the Game of Thrones finale as the least-liked installment of the entire series.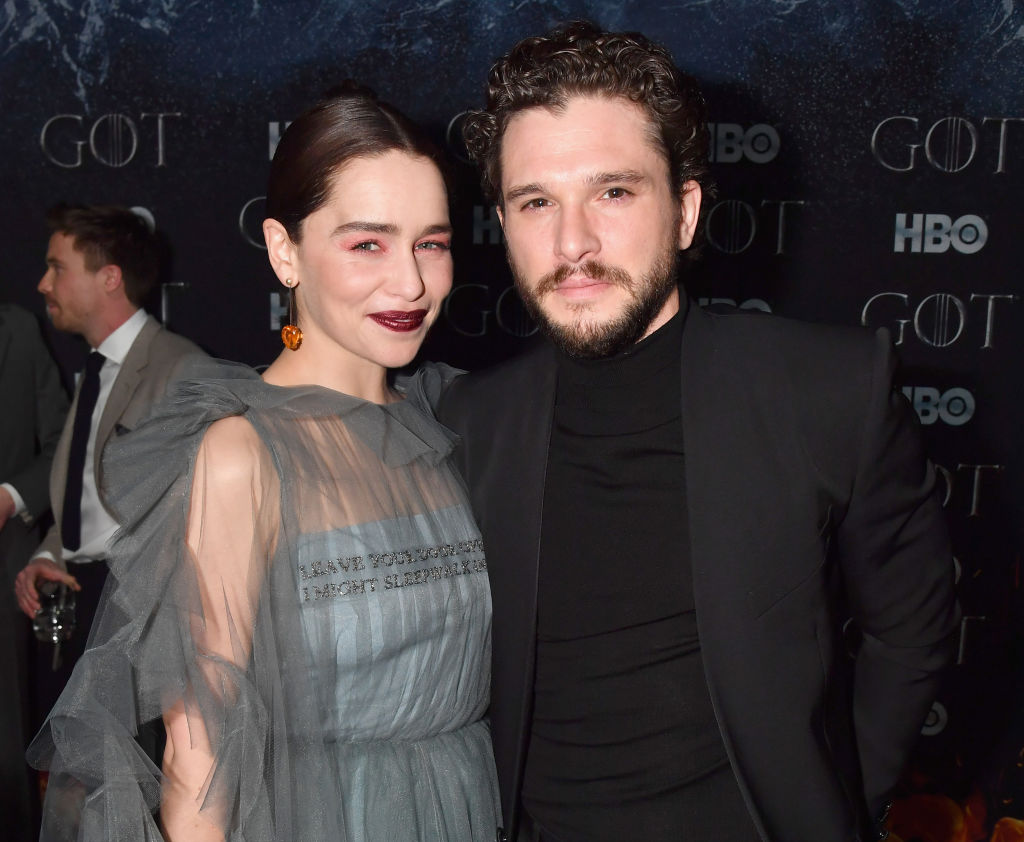 In light of the negative reviews, several stars of the show, along with executive producers David Benioff and D.B. Weiss, have offered their thoughts on how the series concluded. While Benioff and Weiss were a little more diplomatic in their responses, Game of Thrones star Kit Harington blasted fans, telling them to "go f**k themselves" if they didn't like how it ended.
Harington shares his thoughts on the 'Game of Thrones' finale
According to BGR, Harington admitted that he feels "defiant" about how Benioff and Weiss ended the beloved series. The actor stated that he doesn't really care what the critics say because he knows how much work everyone put into the final season.
Regardless of where the writers took the story, Harington apparently believes hard work trumps any critical review of the series. That said, we can hardly blame Harington for defending a show that he spent eight years of his life working on.
"How I feel about the show right now is quite defiant," Harington shared. "…but whatever critic spends half an hour writing about this season and makes their judgement on it, in my head they can go f**k themselves. 'Cause I know how much work was put into this…"
Harington was hardly alone in his criticisms. Sophie Turner, who played the part of Sansa Stark, also got defensive about the fan backlash. The actress blasted fans who signed an online petition to remake the final season, calling it a "disrespectful" move to everyone who worked on the set.
Turner also noted that Game of Thrones fans hated the ending because it did not conform to what they wanted to see happen. Regardless of how people feel, there is no denying that the cast and crew worked hard churning out the final season, but that still doesn't make it worthy of praise.
Was the 'Game of Thrones' ending sexist?
In addition to slamming the haters, Harington also defended what some have called a sexist ending. Apart from Turner's character, the majority of the female leads on the show were killed off in the final two episodes. This includes the likes of Cersei Lannister (Lena Headey) and Daenerys Targaryen (Emilia Clarke), both of whom were replaced by a male ruler. The decision to kill off strong female characters led to a lot of public outcry, and Harington had a strong response for anyone who thought the finale was sexist.
Harington does not think killing off Daenerys and Cersei was sexist in any way. Instead, the actor believes Game of Thrones was being true to the characters and that it was good that fans finally got to see Daenerys' evil side.
He also stated that Daenerys was not a good person and that watching her turn into a dictator was truthful to her character. Harington then revealed that the show tricked fans into thinking that Daenerys was good and said that everyone who hated the finale is in denial of this fact.
Harington talks about Jon Snow's story arc
In the Game of Thrones finale, we watched as Jon Snow plunged a dagger into Daenerys' heart at the behest of Tyrion (Peter Dinklage). After killing Daenerys, Jon somehow escaped the wrath of her dragon, Drogon, who flew off never to be seen again, and Greyworm (Jacob Anderson), who simply locked him up for later negotiations.
Sansa and Bran (Isaac Hempstead Wright), who was elected King of Westeros, convinced Greyworm to release Jon as long as he promised to re-join the Night's Watch.
The final scene of the series showed Jon wandering off into the north with a collection of wildlings. It is unclear what has become of the Night's Watch, but it looks like Jon was having no part of it. We have no idea what became of Jon, but Harington believes banishing him was befitting to his character.
After all, Jon had a hand in killing both of the women he loved on Game of Thrones – one indirectly and one much more directly – and will likely spend his days brooding over his actions.