'Game of Thrones' Star Reveals They Actually Shot an Alternate Ending, but Fans Will Never Get to See It?
Fans of HBO's hit fantasy drama Game of Thrones will probably never get over the show's controversial conclusion — especially when some of the cast members are still talking about alternate endings. In a new interview, Game of Thrones star Kristofer Hivju revealed that they did, in fact, shoot multiple endings. But instead of spilling tea about what could have been, Hivju assured fans that they'll never see the alternate footage.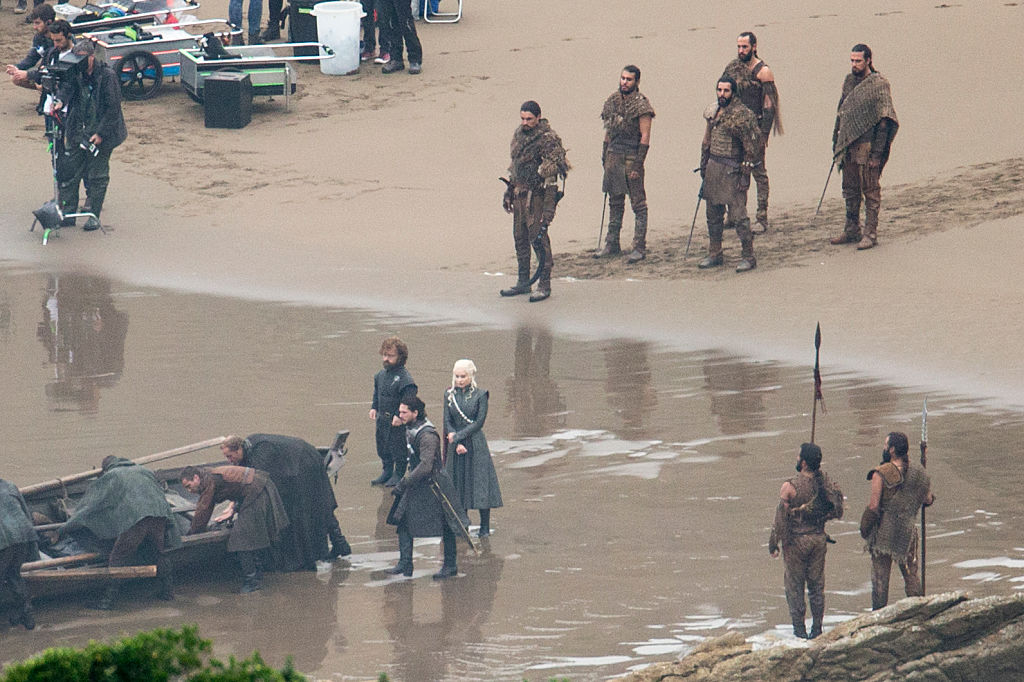 Hivju opens up about 'Game of Thrones' ending
Hivju played the part of Tormund Giantsbane on Game of Thrones. His character was one of the few who survived the White Walkers and the war against Cersei Lannister (Lena Headey).
While Hivju's character was loved by fans around the world, the show's ending was not. Showrunners David Benioff and D.B. Weiss took a lot of heat for how they wrapped things up in season 8, with many fans wishing the series would have ended differently.
The beloved series ended with the main character, Jon Snow (Kit Harington), plunging his sword into the show's other lead, Daenerys Targaryen (Emilia Clarke). And instead of ruling Westeros together, Daenerys died in front of the Iron Throne while Jon was exiled beyond The Wall.
For Hivju, he admitted that he had his own theories about how the show would end following season 7. And apparently, his predictions were also way off base.
"To choose one path would be difficult to say but there were many things I didn't see coming; there was the element of surprise, which I liked," he stated.
Hivju did not elaborate on how he thought the series should have ended, but that's not the only thing he revealed about the show's conclusion.
Hivju dishes on that alternate ending
According to CNN, Hivju revealed that the cast and crew of Game of Thrones filmed an alternate ending that was never released. He noted that the scene was done for fun and that he is not sure if he is allowed to say anything about it.
"We shot an alternative ending," he stated. "That was mostly for fun, but I don't know if I'm allowed to tell you about that."
Hivju did not reveal anything else about the ending, so fans will have to use their imagination. HBO also refused to elaborate, though the network added that Hivju was probably just joking about it.
When production for season 8 of Game of Thrones was underway, producers reportedly filmed several alternate endings just in case any of them were leaked. They also wanted to keep the cast guessing how things were going to end, though those reports were never officially verified. 
Unfortunately, there is no way in knowing if Hivju was joking or not, but even if they did shoot an alternate ending, there is a fat chance of HBO releasing it.
'GoT' deleted scenes revealed
While we may never get to see the alternate ending, HBO has released several scripts for deleted scenes in the final season of Game of Thrones.
Some of these deleted scenes could have made a significant impact in Daenerys' storyline. Fans were unhappy with Daenerys' seemingly uncharacteristic turn in the final season, which saw her burning a city to the ground and killing thousands of innocent women and children.
The scenes that were cut include several interactions between Daenerys and Jon that would have shed more light on their relationship. This includes a scene where Jon discusses his feelings with Varys and admits that he has fears about Daenerys ruling Westeros.
The scenes, of course, were cut and never made it past the production stage, but it is still interesting to think about how differently the series may have ended if they were included.
What's ahead for 'Game of Thrones'?
Game of Thrones ended in season 8 but the universe that George R. R. Martin created will continue on.
Prior to the end of the original show, HBO confirmed that several prequels were in development. Most of those projects have been scrapped, though there is one spin-off that is till in the works.
The network recently confirmed that it has ordered a complete season of the prequel, titled House of the Dragon. The series is set around 300 years prior to the events in Game of Thrones and is being produced by Martin and Ryan Condal.
No word yet on when the Game of Thrones prequel will be released, but production is expected to begin in the coming months.