'Game of Thrones' to Become a Musical?
Game of Thrones (GoT) – George R.R. Martin's medieval fantasy epic turned worldwide HBO phenomenon – is set to receive its musical makeover. The musical will be a prequel with a focus on House Tyrell.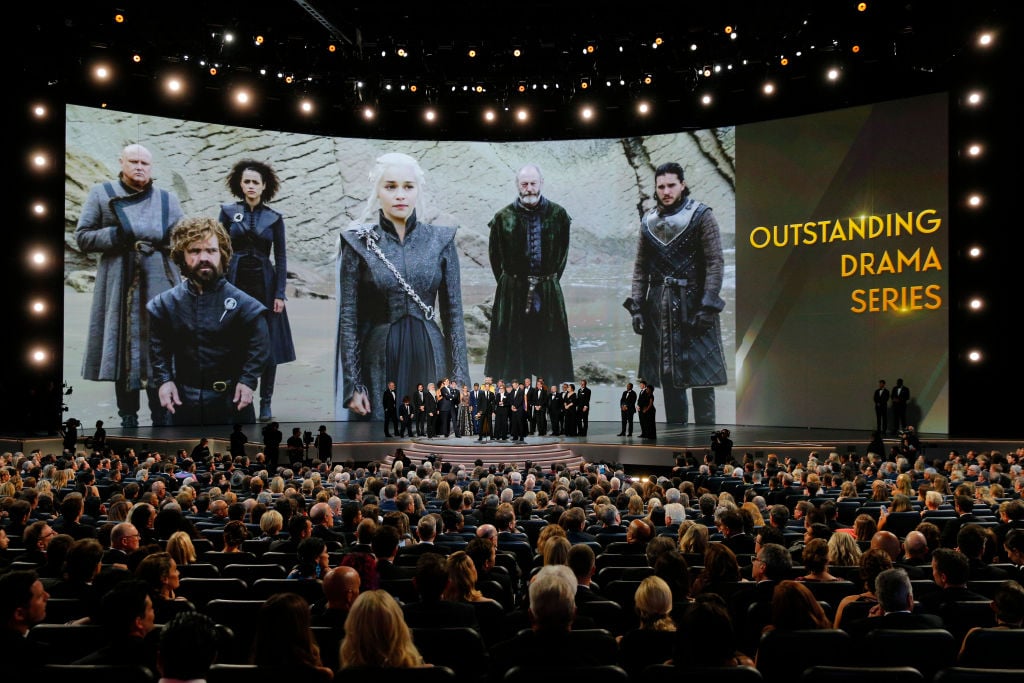 The Off-Broadway production receives a workshop March 18 at Dixon's Place in downtown Manhattan. While it may be difficult to picture the kings and queens, knights and renegades coming to life on stage, the show has tied down some impressive Broadway performers to take on the main characters.

'Game of Thrones' musical prequel cast

The three-person musical will feature Alison Fraser as Olenna Tyrell, Kerstin Anderson as Margaery Tyrell, and Chris Dwan as Loras Tyrell. Jenny Leon is set to helm the production as director, according to Playbill.

Two-time Tony nominee Alison Fraser is most known for her Broadway runs as Tessie Tura in Gypsy, Martha in The Secret Garden, and Monica in Romance/Romance, the latter two of which earned her Tony nominations for Best Performance by an Actress in a Leading Role in a Musical.
Kerstin Anderson recently starred as Eliza Doolittle in Broadway's My Fair Lady and played Maria Von Trapp in the 2015-2017 national tour of The Sound of Music. Chris Dwan is most known for his Broadway debut in Finding Neverland!; however, he has also appeared Off-Broadway in The Scarlet Pimpernel and The Old Boys.
What will the 'Game of Thrones' musical be about?

The untold story of House Tyrell will follow the only house in Westeros led by a woman. When discussing the story, the creative team behind the production stated:
"Commenting on Margaery's objectification, Loras' double life as the closeted 'Knight of Flowers' and Olenna's role as resident battle-ax grandma, Tyrell imagines what these secondary characters were thinking all along…Welcome to Highgarden, oasis of female leadership and sexual tolerance within a not-too-distant medieval patriarchy."

Playbill
Based on the description, it's clear that the musical prequel will be a parody. Thus, the show will be perfect for GoT fans who can take a joke, and even better for the all disparagers who can't "get into it."
This is not the first parody musical with Game of Thrones at the center; from Chicago's Graeme of Thrones to Off-Broadway's Game of Thrones: The Rock Musical—An Unauthorized Parody, the GoT parodies don't seem to be slowing down any time soon.
Paul Starobo to serve as Musical Director

Paul Staroba – with My Fair lady, War Paint, and A Gentleman's Guide to Love and Murder under his belt – is one accomplished musical director. Throughout his career in theatre, he has worn multiple hats.

For the Broadway revival of My Fair Lady, Staroba served as the Associate Conductor. When A Little Night Music returned to Broadway in 2009 starring Bernadette Peters and Elaine Stritch, Staroba served as the Associate Conductor and the Rehearsal Pianist.
Staroba last served as a Musical Director for Broadway's A Gentleman's Guide to Love and Murder in 2013; six years later, he's back to work in the same capacity on the Off-Broadway GoT parody.

While Off-Broadway parodies tend to feature less accomplished musicians and performers, this one boasts a star-studded ensemble. From vocal powerhouses to a piano-playing conductor and musical director, one thing is certain: the show may be funny, but the performance will be nothing to scoff at.