Analyst: New CEO Could Mean Game On for Zynga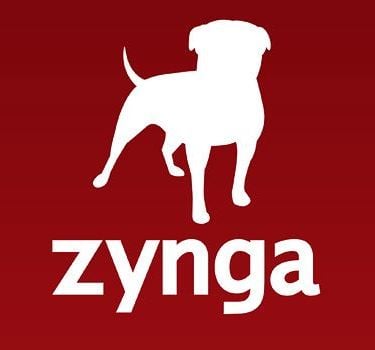 The following is an excerpt from a report compiled by Michael Pachter of Wedbush Securities.
On Monday after the market close, Zynga (NASDAQ:ZNGA) reported that Don Mattrick, the President of Microsoft's Interactive Entertainment Business the last three years, will join Zynga as Chief Executive Officer and a member of the Board of Directors, effective July 8. Mr. Mattrick is the first CEO at Zynga other than Mark Pincus, Zynga's current CEO, since the company's founding in 2007. Mr. Pincus will remain at the company as Chairman of the Board of Directors and Chief Product Officer, and Mr. Mattrick and Mr. Pincus will form a two-person Executive Committee to manage the operations of Zynga between Board meetings. Zynga shares traded up over 10 percent on Monday largely due to an AllThingsD article which leaked the news that Mr. Mattrick would be joining the company.
Mr. Mattrick originally joined Microsoft in 2007 as Senior Vice President overseeing the Xbox 360 and PC gaming business, and was later promoted to President of the Interactive Entertainment Business in 2010. According to the Microsoft website, during Mr. Mattrick's tenure at Microsoft, the Xbox 360 installed base grew from 10 million to 80 million units, and Xbox Live memberships grew from 6 million to 50 million. Previously, Mr. Mattrick held various positions at EA, including President of Worldwide Studios. Before EA (NASDAQ:EA), Mr. Mattrick founded Distinctive Software, which was acquired by EA in 1991.
Zynga will report fiscal Q2:13 (ending June) results after the market close on Thursday, July 25, and hold a conference call at 2 pm PT.
We view Mr. Mattrick's appointment positively, although it is not without challenges. Zynga has seen its market leadership in social gaming wane, and finds itself neck-and-neck with King.com for social games dominance (King.com passed Zynga, according to AppData, to become #1 this week). Similarly, Zynga's plans to expand on mobile devices have taken seemingly forever. While the company has grown over the past year, it has as yet to generate a significant portion of its revenue from mobile. Zynga has only just begun testing the potential of real money gaming in the U.K., and is not expected to generate significant revenue from this business for at least another few years.
We think that Mr. Mattrick will focus the company's efforts on streamlining its operations, right-sizing its staffing levels and focusing employees on the highest revenue potential projects. In order for Mr. Mattrick to be successful, we believe that Mr. Pincus must give him free rein to operate the business as he sees fit; it is not clear from the two-man executive committee that this will be the case, although we suspect that Mr. Pincus is well-intentioned and that he intends to give Mr. Mattrick significant leeway. Mr. Mattrick has a history of accomplishment at Microsoft and EA, has consistently surrounded himself with capable executives, and has consistently extracted solid performance from his co-workers. We expect him to repeat this history at Zynga.
Maintaining our OUTPERFORM rating and our 12-month price target of $4.25. Our PT reflects roughly 20x our FY:14 EPS estimate of $0.11 plus $2/share in cash and investments. We believe recent headcount reductions and the flexibility inherent in Zynga's business model make a return to profitability possible as early as 2014.
Investment Thesis: If Zynga is able to demonstrate solid execution in Q2, we believe there is potential for shares to appreciate above our target. We have modeled 2013 conservatively, but believe the flexibility inherent in Zynga's business model makes a return to profitability (as early as 2014) far more likely than a period of sustained losses.
Risks to the attainment of our share price target include changes to game release timing, decreasing interest in Facebook and other social networks among the general public, changes to the terms or economics of its Facebook agreements, the inability to create popular mobile games, increased competition from other social gaming companies and the traditional video game publishers, greater-than-expected consumer demand for video game hardware and single purchase software, and changing macroeconomic factors.
Michael Pachter is an analyst at Wedbush Securities.