Will Arkham Origins Add to Winter Batman Frenzy?
Warner Bros. (NYSE:TWX) Interactive Entertainment's Batman: Arkham Origins was released on Friday and the video game is widely expected to be one of the biggest hits of the upcoming holiday season. But according to various video game publications on the Internet, the newest entry in the Batman video game franchise may not pack nearly the punch of previous entries.
Batman: Arkham Origins is the third video game in the Batman: Arkham series, with previous entries Batman: Arkham Asylum and Batman:Arkham Asylum arriving in 2009 and 2011, respectively. Both of the previous games have been both critical and commercial hits for Warner Bros. Interactive Entertainment. 2011′s Batman: Arkham City sold an impressive 4.6 million units worldwide in one week, more than double the number of units sold of the previous entry during its first week, en route to being one of top-selling titles of 2011.
Arkham Origins exists as a prequel to the other two games in the series, taking place five years before the events of 2009′s Arkham Asylum. Featuring a younger Batman who has only donned the mask and cape for about two years, he is met with his greatest challenge yet as a crime fighter when the crime lord Black Mask puts out a huge bounty on him, drawing eight of the world's greatest assassins to Gotham City on Christmas Eve, including: Bane, Deadshot, Deathstroke, and Killer Croc. The game also features Batman staples James Gordon, the Joker, the Penguin, the Mad Hatter, and Alberto Falcone.
While Arkham Origins maintains the same style and gameplay of the two previous entries in the video game series, it was not developed by the pioneers of the franchise, Rocksteady Studios, but by Warner Bros. Games Montreal. While that decision is not unusual as many video game developers pass the torch to other developers so they can move on to original content, it appears that Arkham Origins is already getting the kind of reception from video game publications that signals stagnation from the Batman: Arkham series.
According to review aggregate Metacritic, Arkham Origins currently stands at 79 out of 100 — the previous entries in the series, Arkham Asylum and Arkham Asylum, both received an aggregate score of 91 out of 100. Andrew Reiner of Game Informer writes, "Batman: Arkham Origins delivers more of what made Rocksteady's games great, but doesn't break new ground." The famously critical video game publication GameSpot explained, "Arkham Origins is a deeply predictable game. It gives you exactly what you'd expect in another Arkham game, without doing anything to push the series forward." But while Arkham Origins may be getting notably stale according to critics, the critical sentiment isn't likely to affect Warner Bros. Interactive Entertainment's sales this winter as the series has positioned itself as one of the greatest Batman-based video game series ever made.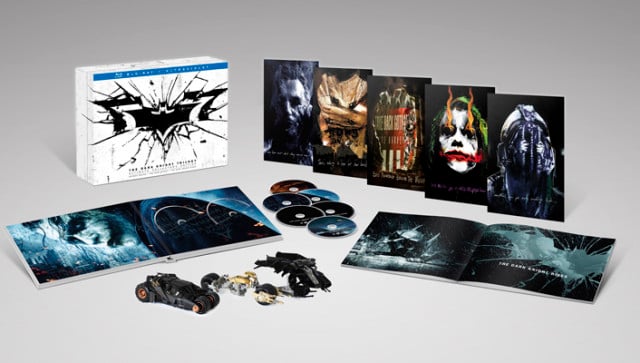 And for Warner Bros. Interactive Entertainment's parent company Time Warner, the middling critical sentiment is likely being shrugged off as winter is likely to be a bonanza of heightened Batman media purchases. Besides Arkham Origins, Warner Bros. Home Entertainment released its epic Dark Knight Blu-ray trilogy set earlier this month, which is sure to be one of the biggest sellers this Christmas. Add in the fact that the Man of Steel sequel, which will star Ben Affleck as Batman, started shooting this month and you have the ingredients for significant Batman buzz despite Christopher Nolan's critically acclaimed and hugely popular Dark Knight series having concluded.
Check out the trailer for Batman: Arkham Origins below.
Investing Insights: Can Sirius XM Radio Continue to Rise?