Garth Brooks Announces Dive Bar Tour, Will Blake Shelton Join Him?
Garth Brooks and Blake Shelton released the song, "Dive Bar" this summer. Now Brooks revealed that he is going on a tour. Will Shelton join him to perform it? Here is everything you need to know.
Garth Brooks wanted to work with Blake Shelton after his ACM performance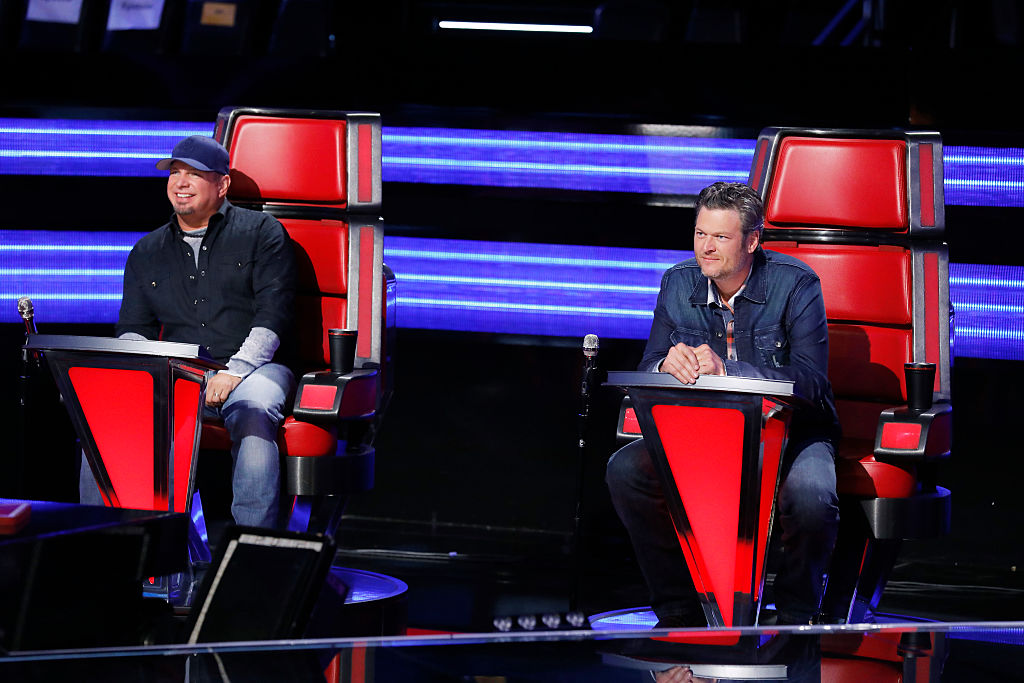 The two country singers kind of already worked together since Brooks was a key advisor on Season 11 of The Voice. However, their duet came about because of Brooks having a strong reaction to Shelton's performance at the Academy of Country Music Awards.
"I was watching the ACMs this year, and there was one performance that really hit me hard: Blake Shelton's "God's Country." I thought, 'I'm feeling something here that's drawing me right into this television.' So I just reached out for him," Brooks explained to Billboard.
"He was so sweet on the phone. The last thing I said was, 'Hey, man, I don't want to put you on the spot, but we got a song that might be a pretty cool duet.'" The duet they released is made to go perfectly with the summer.
They released "Dive Bar" together
The song has since been released. The lyrics are all about spending a weekend at the dive bar. Brooks revealed that he was surprised by how they sound together on the song.
"Sometimes I didn't know if it was me or him, because we're basically raised around the same area, so it was pretty cool," he told Entertainment Tonight.
Chances are watching them perform together would also be great for fans to see. Brooks is taking the song on tour, but will his partner be joining him?
Brooks is doing a dive bar tour but his first duet performance with Shelton will be in a stadium
The country singer revealed that he is taking his party song pretty seriously by going on tour through dive bars. The tour will start on July 15 in Chicago.
"Sometimes that's your church," Brooks said Inside Studio G. "A church is people who are like you that are searching, and just sometimes need a shoulder to lean on, and that's what a dive bar is."
It doesn't seem like Shelton will be joining him. According to Taste of Country, their first duet performance of the song will take place at Albertsons Stadium in Boise, Idaho on July 19. Fans who won't be able to make it might still see it since it will be filmed.
The seven tour dates and locations of the dive bar tour have yet to be released. It probably shouldn't be a surprise that Shelton won't be joining.
It's possible that he might be busy with The Voice once again since Gwen Stefani recently posted pictures from the lot and trailer of the show. He also was recently seen spending July 4 with her and she revealed that she was heading to Las Vegas where she has a residency.