Gayle King: Without Norah O'Donnell, There's No Drama On 'CBS This Morning' – 'They Only Do That To Women!'
It's been a year since CBS This Morning's current team was put in place, and the news of the first-year anniversary caught anchor Gayle King by surprise.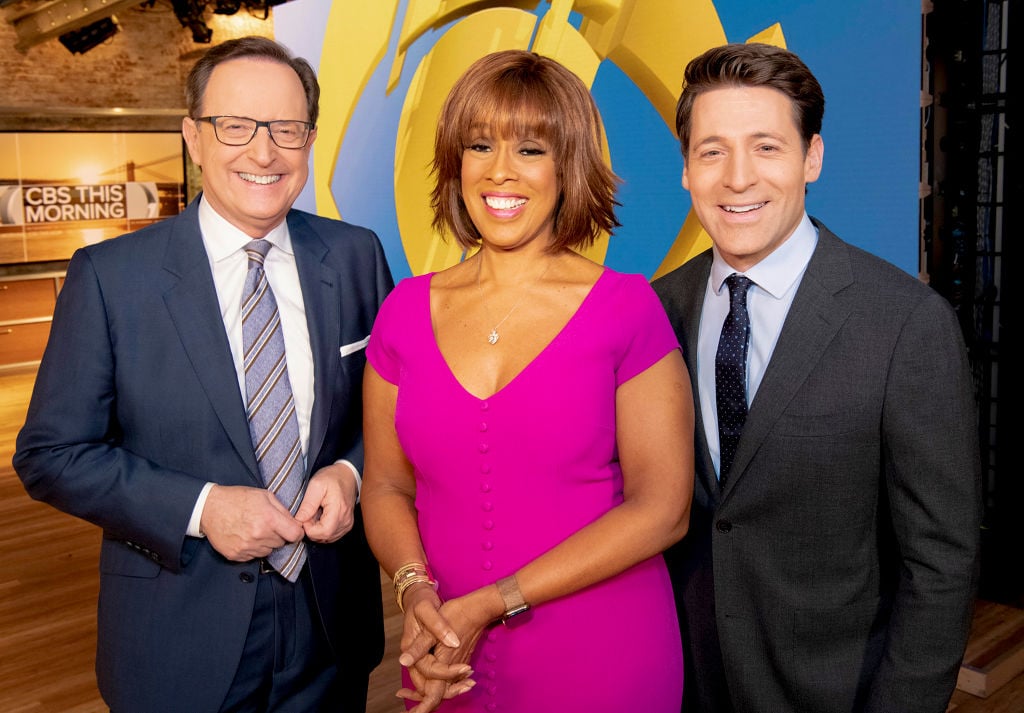 RELATED: Gayle King's Go-To Workout Routine and the Office Snack She's Been Sneaking
Last May, Norah O'Donnell was assigned to the CBS Evening News desk, and a new team was put in place for Gayle and her team.
King commented this week on the drama that's interestingly missing from the morning show without her former counterpart.
Gayle King was surprised by the one-year anniversary of 'CBS This Morning'
This time last year, CBS This Morning underwent a major personnel transformation, with Norah O'Donnell accepting the CBS Evening News position. With Anthony Mason and Tony Dokoupil, the 65-year-old who's also known as "Oprah's best friend" made a go of it. King's colleagues took over for O'Donnell and John Dickerson, now a correspondent for 60 Minutes.
RELATED: What 'CBS This Morning' Anchor Gayle King Tells People Sitting Next To Her When Flying
"When they pointed that out to me I went, 'You're kidding! All of that has happened in a year?' In some ways, it feels like we just started. In other ways, it seems like we've been doing this for a very long time." 
Speaking of her colleagues, King noted how their personalities melded together and worked together.
"You've got three different personalities that each bring something different to the table," she said. "But we all actually like each other. We're all really having a good time. I'm really excited with how the show is going."
Norah O'Donnell moved on to 'CBS Evening News' in 2019
In 2019, O'Donnell was hand-picked to replace Jeff Glor on the evening newscast. Unlike the other two major evening news programs, ABC's World News Tonight With David Muir and NBC Nightly News With Lester Holt, O'Donnell's newscast differentiated itself from the other two by broadcasting from Washington, D.C. instead of New York City.
RELATED: Which Morning Show Co-Host Has the Highest Net Worth: Gayle King, Hoda Kotb, or Robin Roberts?
"America is the most powerful country in the world, and Washington's the most powerful city in the world," she told CBS in 2019.
"And we believe that the best way to tell a story and understand what's happening is to get as close to it as we can."
Gayle King says there's no drama with her present colleagues
To be clear, King makes clear that there has never been drama between herself and O'Donnell. In fact, the journalist says that the evening news anchor is firmly on her side and lets King know it as much as possible.
"It is kinda funny," King told USA Today in May 2020. "No one's talking about issues that Gayle, Anthony, and Tony are having. They only do that to women! I don't know why you just can't embrace us and celebrate us up because that's how most of us feel about each other."
King says she and O'Donnell remain good friends and that they encourage one another in their careers.
"I would say that Norah is one of my biggest cheerleaders, as I am hers," she said. "If I see something that I really like, I send her something."
RELATED: This Book by 'CBS This Morning's' Gayle King Will Inspire Readers of All Ages