'General Hospital': Fans are Sick of Sasha and Willow
Any soap opera fan knows to expect plenty of love triangles, but General Hospital has added a twisting, turning layer to the typical formula, and it has some fans frustrated. With the show announcing that it has a limited number of episodes available to run to keep fans engaged while the filming shutdown looms without a definite endpoint, viewers are definitely trying to figure out just what the writers have in mind for Sasha, Willow, Michael, and Nelle.
What many of those fans have made clear is that they are fed up with Sasha and Willow and their habit of conspiring together. Will fans finally get to see the pair face the consequences, or should they be bracing for an unstoppable duo?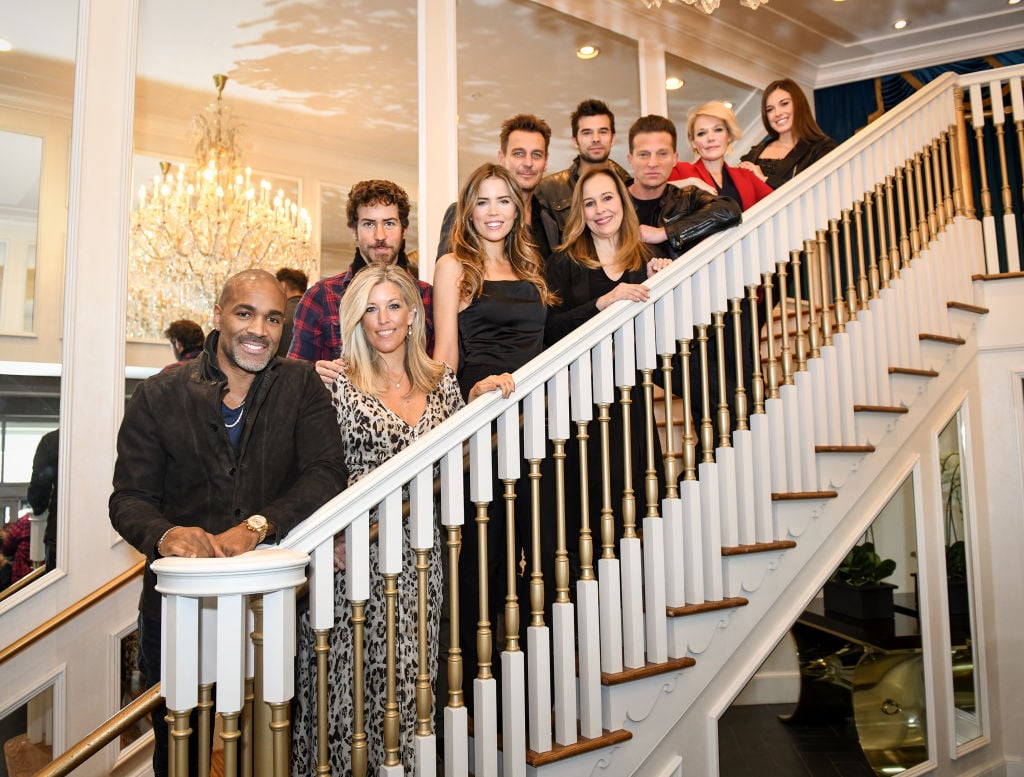 Sasha, Willow, and Nelle are locked in a battle
Nelle made it clear that she intended to seek full custody of baby Wiley, and that sparked an epic battle between these three women. It seemed increasingly likely that Michael, in an attempt to demonstrate a more stable and loving mother for his son, would marry Willow. Sasha helped to concoct this plan even though it would mean that Michael would have to leave her. It would also mean (much to many fans' disappointment) that Willow won't get to be with Harrison Chase, who many see as being a better match. 
While the love triangle aspect of this drama is enticing, fans are more focused on the way that Sasha and Willow have teamed up to defeat Nelle.
Some fans are thrilled to see this duo in action
Many fans were excited to see Sasha and Willow working together to take Nelle down. After all, Nelle is not exactly a fan favorite. Her criminal history, conniving nature, and tendency to keep popping back up when fans think she's out of the picture has many itching to see her put in her place. When Sasha and Willow confront Nelle, Nelle ends up with a drink thrown in her face, and many fans are here for it. 
"Way to [g]o, Willow! Nellybelle deserves that & more!!!" one fan wrote on Twitter. "Oh goodie! That probably won't end well for Nelle!" another chimed in.
It's safe to say that there are plenty of viewers hoping that, whatever the plan entails, Nelle loses while Sasha and Willow come out on top.
Others are sick of Sasha and Willow
The view is certainly not universal, however. Plenty of fans are just as frustrated with the Sasha and Willow team-up. Many fans wanted Sasha and Willow's plans to fail. Some are pointing out that Nelle needs someone in her corner because the match is uneven. Others are simply frustrated because Sasha and Willow are boring, and they feel that the plotline was being drugged out too long. 
Some fans on Twitter took to calling the pair the "Doublemint twins." Another weighed in on the overly sweet nature of the pair: "So so so sick of super sugary Sasha and Willow. Even whey they try to be 'tough' they just look like they belong on a candy store shelf."
What it all means is that in addition to the love triangle between Sasha, Willow, and Michael, there's a second layer for fans. Sasha and Willow are potential rivals for Michael's affection. Many believe that the love between Michael and Willow is sincere and their plan to marry to fight for custody could turn into something more. At the same time, though, Sasha and Willow are a united force against Elle. How will these different dynamics play out in the end? That's what keeps fans tuning in.