Why George and Amal Clooney Won't Have Any More Kids
Celebrity birth announcements are exciting. Although many fans are anticipating another birth announcement from George and Amal Clooney, the Hollywood couple is done having kids. Here's why.
How George and Amal decided they wanted children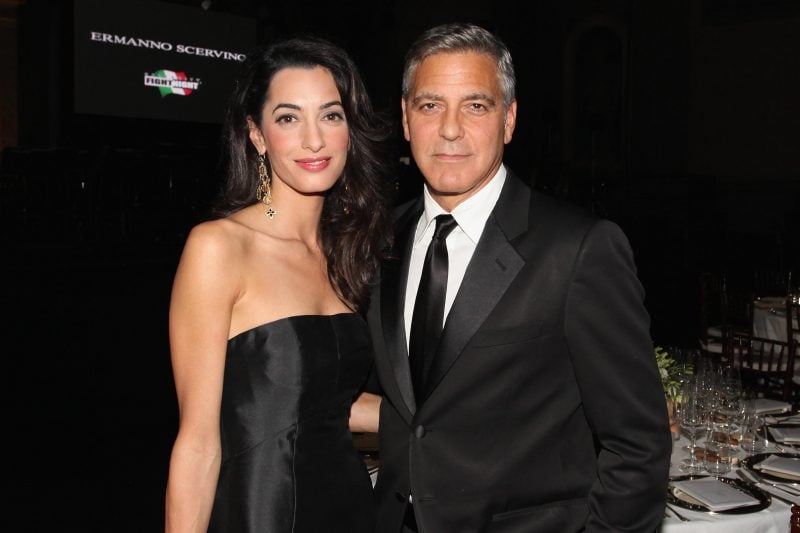 You might think George and Amal spent months deciding whether to start a family, but that wasn't the case. George told The Hollywood Reporter he and his wife didn't even discuss children. "It had never been part of my DNA," he says. "We didn't plan on it. We never talked about it until after we were married, which is funny. There was an assumption that we didn't want them. And then, after the wedding, Amal and I were talking, and we just felt we'd gotten very lucky, both of us, and we should share whatever good luck we've got. It would seem self-centered to just have that belong to us," said George.
The moment they found out they were having twins
George says he was shocked after getting the news that he and Amal were having twins. He thought the doctor made an error. "He goes, 'Well, there's one.' And I said, 'Great.' And then he goes, 'And there's the second one.' And I was like, 'What?' We just sat there, staring at that piece of paper they give you, and I kept thinking there was a mistake," he told The Hollywood Reporter.
The Clooney family
The couple instantly went from a family of two to a family of four. Amal gave birth to the twins on June 6, 2017. The first born, Alexander, weighed almost six pounds, and the second born, Ella, weighed almost five pounds. George was 56 years old at the time and Amal was 39 years old. Amal went back to work three months after the twins were born.
How George feels about being a father late in life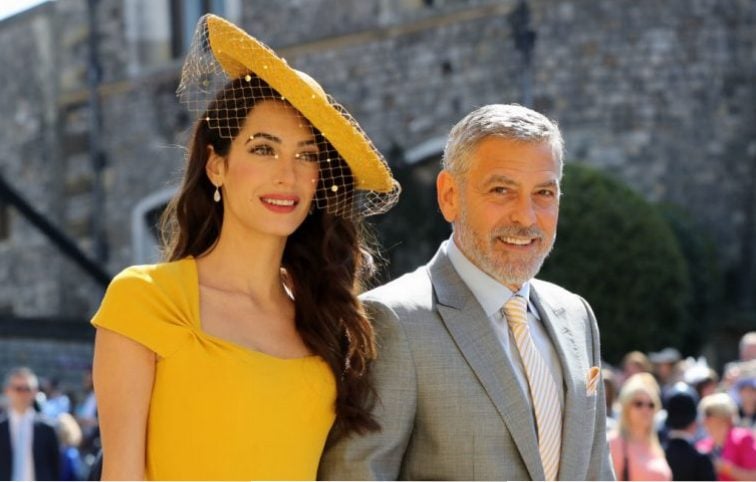 The actor told People he enjoys being a parent, but that his friends often crack jokes at his expense. Most of his friends have children who are adults and out of the house, so they often make fun of George. "We are really happy and really excited. It's going to be an adventure. We've sort of embraced it all . . . with arms wide open," he told the magazine. A source told People George was nervous about becoming a dad. "George is excited but nervous," said the source. "He is excited about the kids, but also has the normal amount of nerves that come with being parents."
Why Amal Clooney says she won't have more children
If you're waiting for another celebrity pregnancy announcement to come from George and Amal Clooney, you'll be waiting for a very long time. It doesn't seem like more babies are in the cards for these two. When asked by The Hollywood Reporter if more children are in the future, Amal says they have no plans to add to the family. Amal, who was 39 at the time of the interview, says she's done because of her age. "I already had them quite late," she says.
Check out The Cheat Sheet on Facebook!