George Bush's Daughters: Robin Bush & Dorothy Bush Koch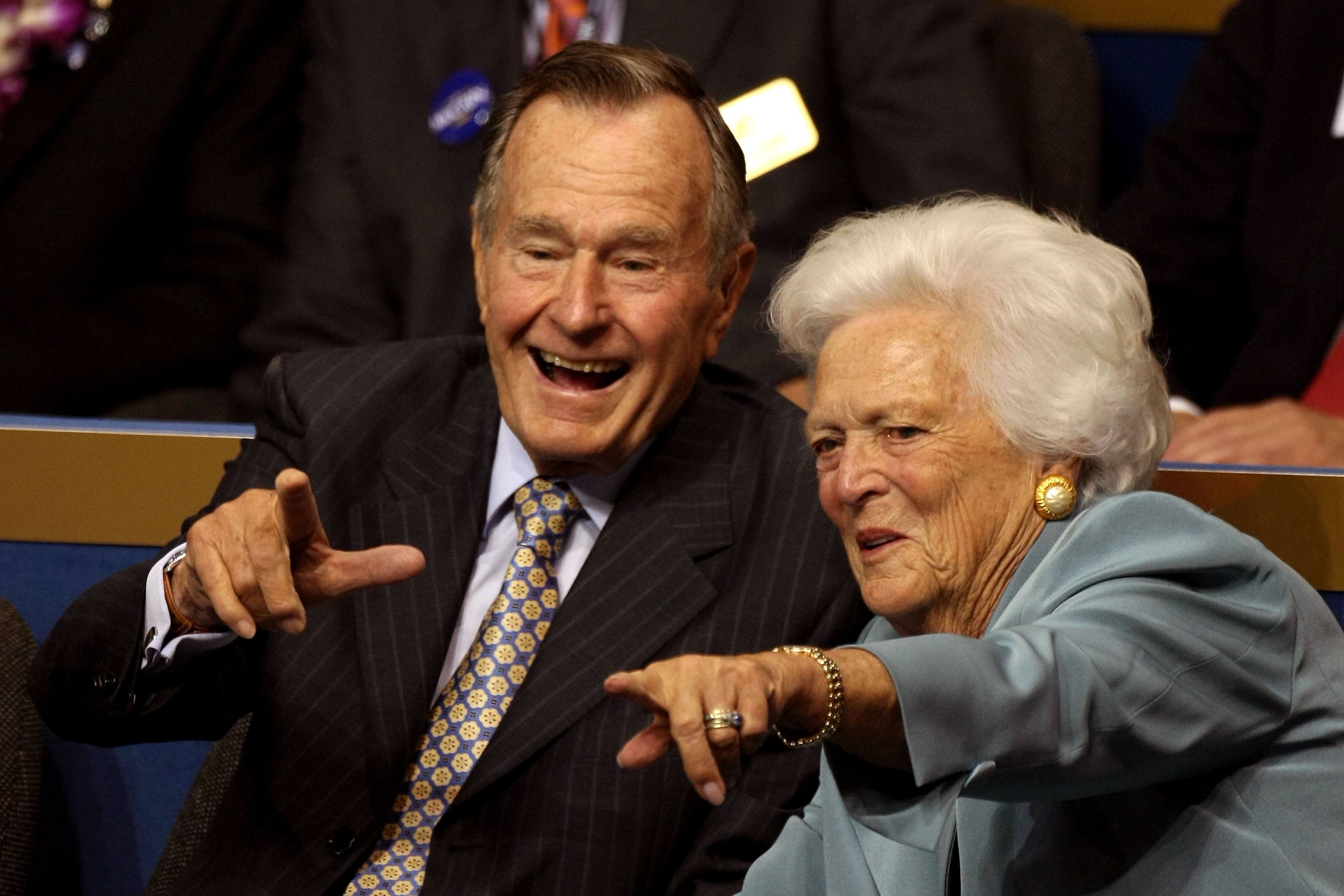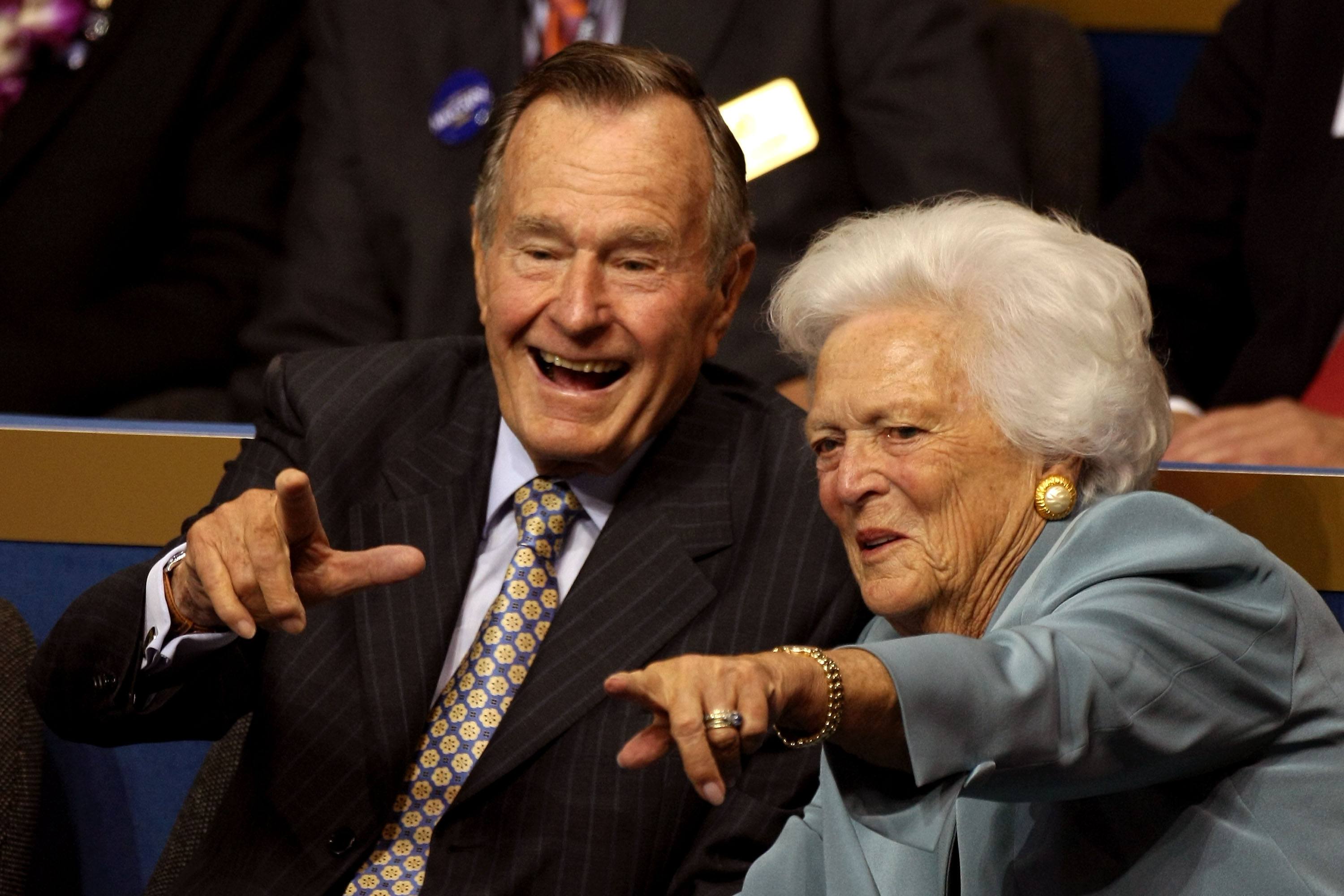 When former president George Herbert Walker Bush passed away on November 30, he left behind a large and notable family. When George W. Bush announced news of his dad's demise, he spoke for himself and his siblings, Jeb, Neil, Marvin, and Doro.
Two Bush daughters
If you're like most Americans, you are familiar with the names of Bush's four sons. But you may not be aware that the late Commander in Chief also fathered two daughters, Dorothy and Robin, over the course of his 73-year marriage to Barbara Pierce Bush.
Bush's eldest son, George W. Bush, was the 43rd President of the United States. His second son, John Ellis "Jeb" Bush, was the 43rd governor of Florida. Bush's third son, Neil Mallon Bush, was actually his fourth child. Neil's dyslexia inspired his mother's lifetime dedication to child literacy programs, says Town & Country magazine.
Neil opted out of the Bush family's political legacy, as did his younger brother, Marvin Pierce Bush. Both are successful American businessmen, but what do you know about their sisters?
How the Bush family began
Barbara Pierce and George H.W. Bush met at a Christmas dance when they were teenagers. After dating for a year and a half, the couple were married in Rye, New York at the First Presbyterian Church. According to Business Insider, the young Navy pilot was the first boy Barbara Pierce ever kissed.
Over the course of his naval career, George and Barbara moved many times. This certainly didn't prevent them from having six kids in 13 years. Only five of them were in attendance at George's funeral, however. One was a daughter named Doro.
Who is Dorothy "Doro" Bush?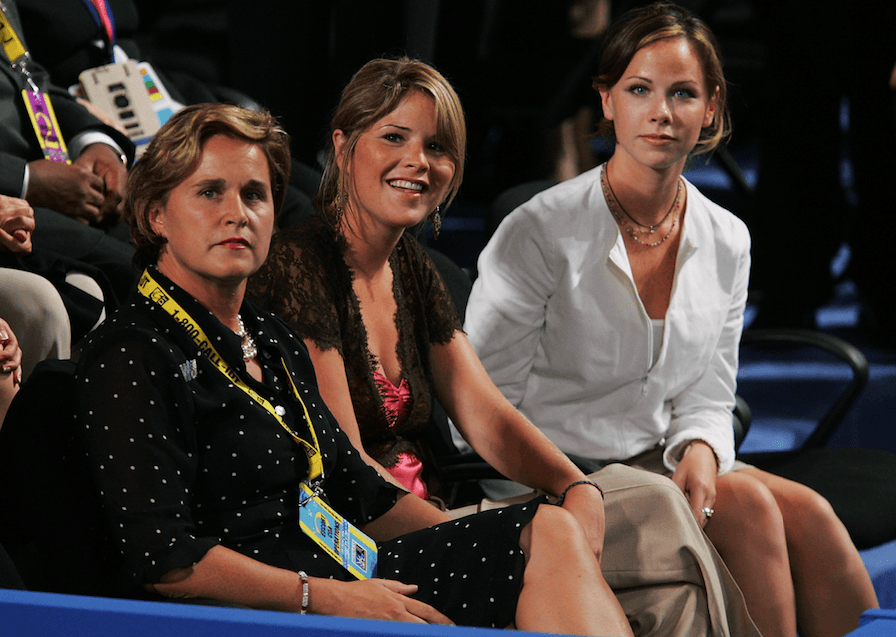 Born in Harris County, Texas, on August 18, 1959, Dorothy Walker Bush was named in honor of her paternal grandmother. She is the youngest of Barbara and George's children and the only surviving daughter. Dorothy adopted the nickname Doro while attending the prestigious Miss Porter's School in Connecticut.
Doro visited China in 1975 and became the first person to receive a public baptism following the government's crackdown on foreign religious practices. Seven years later, in 1982, the lone living Bush daughter was awarded a Bachelor of Arts degree in sociology from Boston College. That same year, she married William Heekin LeBlond. The couple had two children, Samuel and Nancy, before divorcing in 1990.
On January 10, 2009, Doro gave the first orders to the crew of the newly commissioned naval vessel, the USS George H.W. Bush, in Norfolk, Virginia. Today, the author of My Father, My President: A Personal Account of the Life of George H. W. Bush lives in Bethesda, Maryland with her husband, Wine Institute president, Robert Koch.
In 1988, Doro spoke at length about the older sister she never knew. In Parade magazine, Doro explained that although Robin Bush passed away several years before she was born, she grew up hearing stories about the little girl. Her dad sometimes shared memories of Robin as he tucked Doro into bed at night, and they'd both wind up crying. "Obviously," she said, "my parents loved her very much."
Who was Robin Bush?
Born Pauline Robinson Bush in 1949, Robin was the second Bush child and the apple of her father's eye. At the tender age of three, the child became listless and lethargic and was soon diagnosed with an incurable form of leukemia. Despite many months of treatment at Sloan Kettering Hospital in New York, the little girl perished just two months shy of her fourth birthday.
Robin's mom and dad donated her remains to scientific study in hopes that a cure for leukemia would someday be found. There was no funeral for the little girl, but a headstone was erected in her honor at the Bush family plot in Greenwich, Connecticut, according to the Washington Post.
Eventually, the headstone was moved to its current location at the George H.W. Bush Presidential Library at Texas A&M University. In December, the former president was laid to rest between Robin's headstone and that of his wife, Barbara, who died on April 17, 2018.
The girls in the Bush family may be lesser known than the sons of George H.W., but they deserve their place in history, too.