Attention 'Friends' Fanatics: You Can Get Paid to Watch the Series Before It Leaves Netflix
By now you've heard: Friends is leaving Netflix in 2020. For those of you who are frantically binging the series once (or even twice) thru before 2019 ends, there's an interesting opportunity who should probably take a look at. Read on to learn more.
Friends aired from 1994-2004 on NBC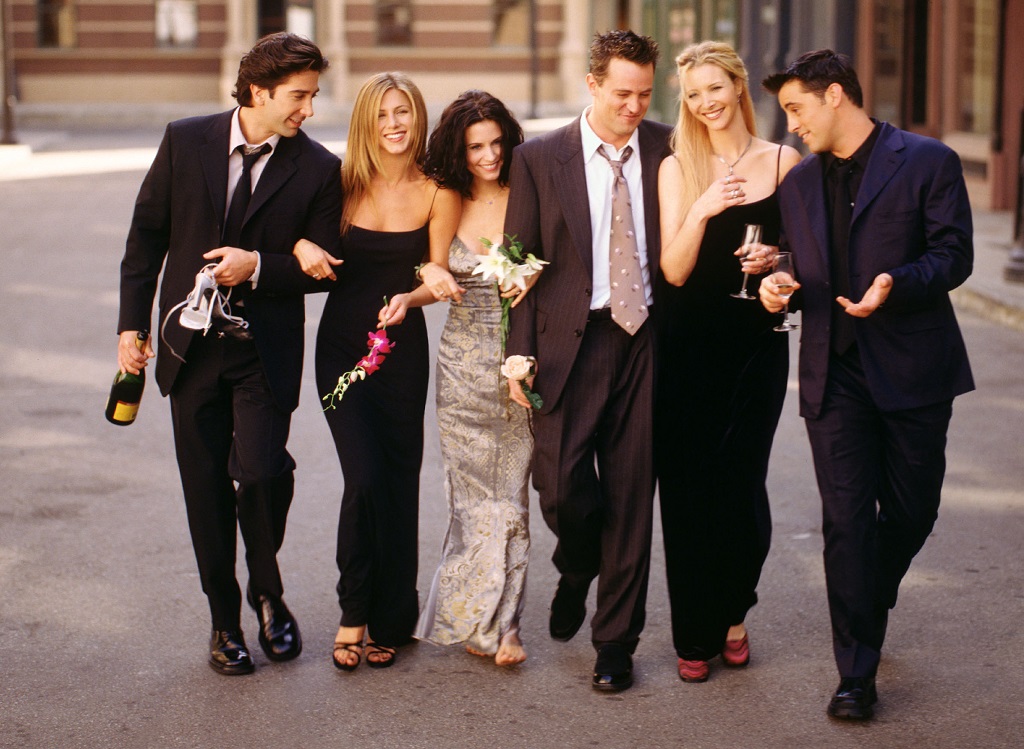 Whether you grew up watching Friends, were already an adult when it began, or are a youth discovering the series now, it's hard to believe that it's been so long since it came to an end. When Friends began airing on NBC in 1994, it was just a group of up-and-coming actors on a simple sitcom. 
But when the series came to an end, the Friends themselves (specifically the six at the center of it all) were rich and famous beyond what anyone could have predicted. Despite what they've continued to do since, Jennifer Aniston, Courteney Cox, Lisa Kudrow, Matt LeBlanc, Matthew Perry, and David Schwimmer have and will continue to carry the legacy of the popular show forever.
The series is celebrating an important anniversary
The first episode of Friends aired on Sept. 22, 2004. That means that in about a month, it will be the 25th anniversary of the pilot. And the world is celebrating in a variety of ways.
Fathom Events is holding an event: Friends 25th: The One With The Anniversary, wherein theaters across the U.S. will air a block of four predetermined episodes on three different nights. This will also feature exclusive interviews and other unseen content. Tickets go on sale Friday, Aug. 16, 2019.
You can celebrate this Friends milestone and make money
If you're not interested in seeing the specific episodes at these screenings, paying to watch Friends, or even leaving your couch, fear not: There's another way you can celebrate the 25th anniversary of the pilot and make money doing it.
That's right, FrontierBundles.com (a FiOS internet service provider) is offering Friends fans the chance of a lifetime: Watch 25 hours of the show (which comes out to somewhere around 60 episodes, or two and a half seasons), and win $1000. 
There are even more prizes on the line
So here's the good, er, even better news: You'd win more than just $1000. The chosen contestant will also get a "Friends Fandom Fun Pack," which includes a t-shirt, mug, snacks, and a year-old Netflix subscription (or a Visa gift card in the same amount).
The bad news: Only one person will be chosen for this opportunity. Here's where you go to submit your application. It's not a difficult application, but it helps if you're knowledgeable about the show. Those with an active and significant Twitter following are also bound to get a leg up, as you'll be expected to tweet along as you watch. 
Still, that all seems like a pretty sweet deal. May the best Friends fan win!