Get to Know Jennifer Lawrence's New Movie Husband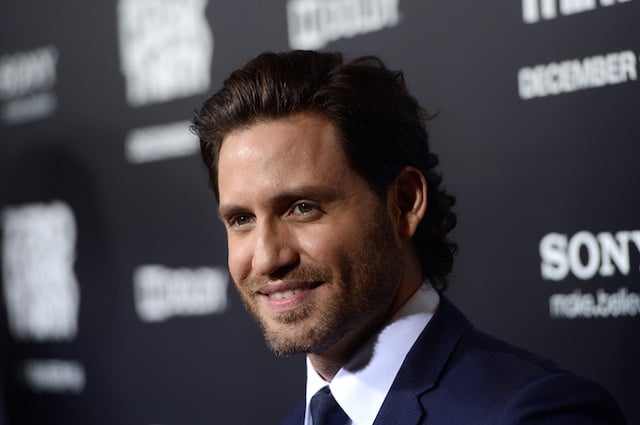 Jennifer Lawrence is working with some familiar faces on the new biopic Joy, about the true story of a single mom inventor named Joy Mangano who began tinkering with inventions in her teens and eventually earned fame by inventing the Miracle Mop. David O. Russell, who also directed Lawrence in Silver Linings Playbook and American Hustle, is helming while Robert De Niro, who also acted in both of the aforementioned films, is also rumored to be in a starring role.
The new face coming to Joy is the Venezuelan actor who's been tapped to play Lawrence's husband, Edgar Ramirez. The Hollywood Reporter has reported that the actor has reached final negotiations for the role and the movie is set to begin filming in February. Given the similar players that were also involved in Silver Linings Playbook, the movie is going to be very anticipated and has a pretty high bar set for itself. Silver Linings Playbook got a Best Actress Academy Award for Jennifer Lawrence and was nominated for seven other Oscars.
Joy Mangano's many inventions are frequently featured on the Home Shopping Network, though it was the Miracle Mop that was her big break and brought her fame and fortune. She worked on her inventions while raising three kids on her own. According to The Hollywood Reporter, Ramirez will play her cheating husband who she eventually divorces.
Ramirez was born in Venezuela and after acting on the popular telenovela Cosita Rica made his Hollywood debut in 2005 as the character Choco, a bounty hunter and Keira Knightley's love interest, in Domino. He later appeared in The Bourne Ultimatum as the villainous assassin Paz and in the political thriller Vantage Point which featured an ensemble cast including Dennis Quaid, Matthew Fox, Forrest Whitaker, William Hurt, and Sigourney Weaver.
A big break came for Ramirez with Katheryn Bigelow's 2012 war movie Zero Dark Thirty, which depicted the manhunt for Osama Bin Laden and was nominated for several Academy Awards. He also played Venezuelan leader Simon Bolivar, who was a key figure in Latin America gaining independence from Spain during the 18th and 19th centuries, in the 2013 biopic The Liberator.
Ramirez was seen most recently in the horror film Deliver Us From Evil, in which he plays an unconventional priest who has been trained in the rights of exorcism and helps a New York City police officer played by Eric Bana investigate a rash of eerie crimes. The movie didn't get very good reviews, with just a 40 Metascore on Metacritic.
Next he'll be in the remake of Point Break, Katheryn Bigelow's 1991 action crime movie starring Keanu Reeves and Patrick Swayze. Ramirez will play Bodhi, a charismatic leader of a gang of surfer-thieves. That film is currently in post-production and is set to come out next year. In 2015 Ramirez will also star in the biopic Hands of Stone in which he plays the legendary boxer Roberto Duran. Robert De Niro co-stars as Duran's equally famous trainer Ray Arcel. Given the subject matter and the cast, that movie is shaping up to be a hit with the critics.
For now Edgar Ramirez is known for playing mostly smaller, side roles of Latino characters or villains, but 2015 is shaping up to be a star-making year for the actor.
Follow Jacqueline on Twitter @Jacqui_WSCS
More from Entertainment Cheat Sheet:
Want more great content like this? Sign up here to receive the best of Cheat Sheet delivered daily. No spam; just tailored content straight to your inbox.