Get to Know Wes Anderson's 8 Great Films
Wes Anderson is one of the most popular and easily recognizable directors working today. His most recent movie, The Grand Budapest Hotel, was nominated for nine Oscars last year and took home four of them. Here's a look at the distinctive director's eight full-length feature films.
1. The Grand Budapest Hotel
This romantic adventure follows the journey of a young man whose dream is to work at the venerable Grand Budapest Hotel. When he finally becomes the hotel's Lobby Boy (newcomer Tony Revolori), he is taken under the wing of the hotel's concierge M. Gustave (Ralph Fiennes), a man who has made the hotel into the establishment it is and who is responsible for drawing in many of its esteemed clientele. When M. Gustave is framed for murder, the Lobby Boy goes on an incredible adventure to help him prove his innocence. The movie co-stars Adrien Brody, Willem Dafoe, Jeff Goldblum, Edward Norton, Tilda Swinton, Bill Murray, Saoirse Ronan, and Jude Law among many other stars. It pays homage to The Grand Hotel, the Hollywood Golden Era classic starring Greta Garbo, Joan Crawford, and John Barrymore among others that also takes place in a large luxury hotel. In a nod to the huge effort that goes into realizing Anderson's particular signature visuals, The Grand Budapest Hotel took home the Oscars for best production design, makeup and hair styling, costume design, and best original score.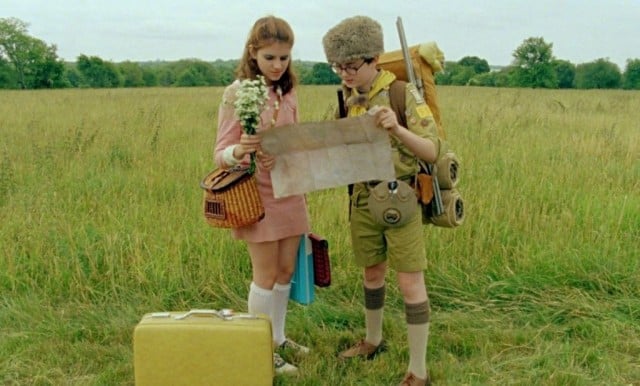 2. Moonrise Kingdom
Moonrise Kingdom is Anderson's most romantic film. Set in the 1960s on a small island off the New England coast, the movie tells the story of young lovers Sam and Suzie. The two 12-year-olds decide to run away together because they feel like they don't fit in and their authority figures (Suzie's parents, Sam's Khaki Scout leader) would never allow them to be together. What Sam and Suzie don't know as they take off into the forest is that a record-breaking storm is on its way to the island. Meanwhile the bewildered adults around them — played by Bruce Willis, Frances McDormand, Bill Murray, and Edward Norton — rush to find the missing children before the storm sets in. The film saw Anderson get nominated for best original screenplay at the 2013 Academy Awards with his co-writer Roman Coppola.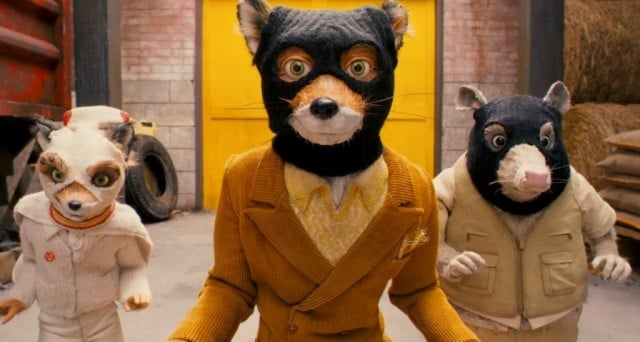 3. Fantastic Mr. Fox
This movie, based on the Roald Dahl novel of the same name, was filmed completely using stop-motion animation and features the voice talents of George Clooney, Meryl Streep, Jason Schwartzman, Bill Murray, and Owen Wilson. The movie was Anderson's first animated film and first adaptation. The movie follows a fox family and their woodland creature friends as they battle against three mean local farmers. Mr. Fox has always been a thrill seeker and has a hard time coping when Mrs. Fox wants him to take a less risky job than being a chicken thief, for the sake of their son. But Mr. Fox can't suppress his thieving ways and when the farmers realize he's been stealing from them, they force all the local wild animals to hide underground in fear until Mr. Fox hatches a plan to outsmart the farmers and save them all. The movie received universal acclaim when it was released and was nominated for two Academy Awards, for best animated feature and best original score. It has landed on several lists of the best animated films of all time, including one from Time magazine.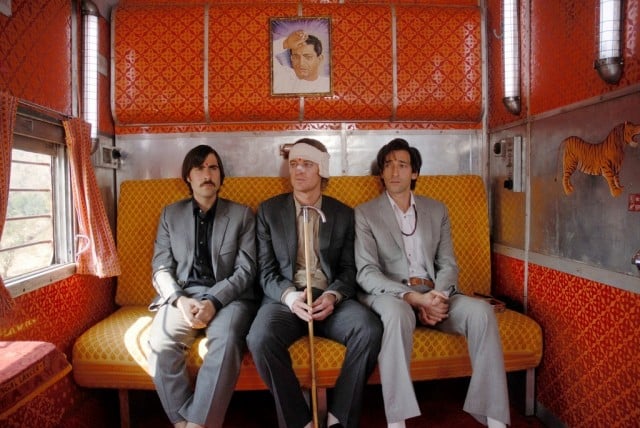 4. The Darjeeling Limited
Anderson's fifth film sees Owen Wilson, Adrien Brody, and Jason Schwartzman playing three brothers who travel across India on a train called the Darjeeling Limited to visit their mother, played by Angelica Huston. She is living as a nun in a convent located in the foothills of the Himalayas. The brothers haven't seen each other since their father died a year prior and all three are hiding secrets and don't trust one another. This film didn't reach the creative highs that would come later in Anderson's career, but received average reviews from critics who overall concluded that the movie would be pleasing to Anderson fans but not a revelation to those who aren't so easily charmed by his schtick. New York Magazine film critic David Edelstein said the short film prologue that was screened before the movie, Hotel Chevalier, was actually better than The Darjeeling Limited itself. While Anderson was slightly criticized for repeating his old tricks in this movie, the train setting in India was praised and makes the film worth watching. "India turns out to be the perfect Wes Anderson movie set. You almost believe that the color has a spiritual component, that it's a way of clinging to hope in the face of an indifferent universe," Edelstein said.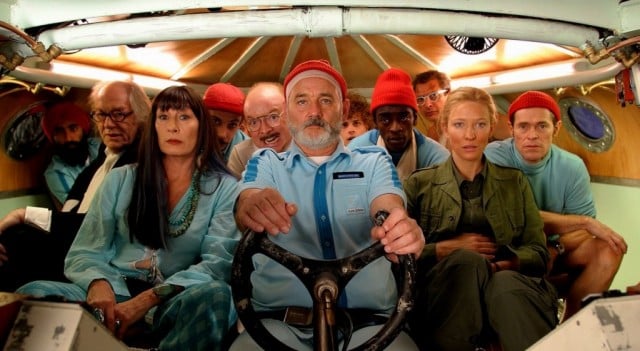 5. The Life Aquatic with Steve Zissou
Anderson's fourth movie stars Bill Murray as eccentric oceanographer Steve Zissou, a character loosely based on the real life Jacques Cousteau. Zissou is looking for revenge on the jaguar shark that ate his partner, Esteban. Owen Wilson plays Ned, a Southern gentleman who joins the expedition because he secretly believes that Zissou is his father and agrees to finance the film with his inheritance. Cate Blanchett plays Jane, a pregnant reporter covering the bizarre quest who Ned and Zissou end up having a rivalry over. Angelica Huston, Willem Dafoe, Jeff Goldblum, and Michael Gambon also co-star. The Life Aquatic is one of Anderson's most polemical movies. It received highly mixed reviews and was a disappointment at the box office. Some praise how imaginative the concept was while "Anderson's detractors might argue that underreaction, having begun as a show of hipness, has now frozen into a mannerism. What chance remains, they would ask, for the venting of genuine feeling? What would it take to harry these controlled characters into grief, or the silliness of bliss, or unconsidered rage?" said The New Yorker.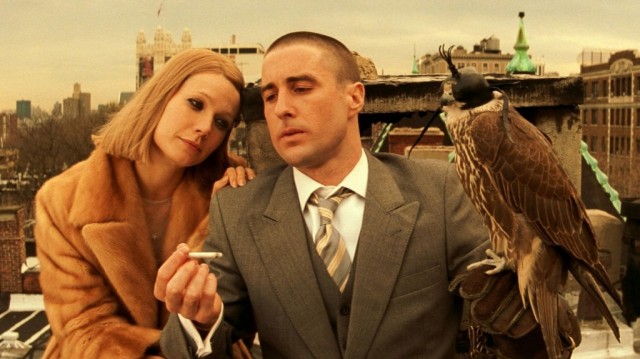 6. The Royal Tenenbaums
This 2001 family dramedy was co-written by Anderson with Owen Wilson, who also co-stars. The movie is about the Tenenbaum family, which has three very gifted but troubled siblings played by Ben Stiller, Luke Wilson, and Gwyneth Paltrow, who become lost after their father abandons them. Once they reach adulthood, the siblings are directionless and unhappy, failing to reach their previous level of success. Luke Wilson's character, a former tennis prodigy, is in love with Paltrow's character, who was adopted and so isn't biologically his sister. She is a former prize-winning playwright but is now a pretty but phlegmatic woman married to a neurologist (Bill Murray) she has plenty of secrets from. Stiller's character wears nothing but Adidas track suits and is extremely overprotective of his kids after the death of his wife. Gene Hackman plays the family patriarch Royal Tenenbaum in a role that Anderson wrote for him. Royal is a failure as a father who directly caused the psychological issues of his children. The movie received an Academy Award nomination for best screenplay and Hackman won a Golden Globe for his performance. Anderson is just one of those directors that people either love or hate and while some critics felt the movie was too quirky for its own good the film for the most part received positive reviews for the writing, performances of the large ensemble cast, and Anderson's imaginative vision.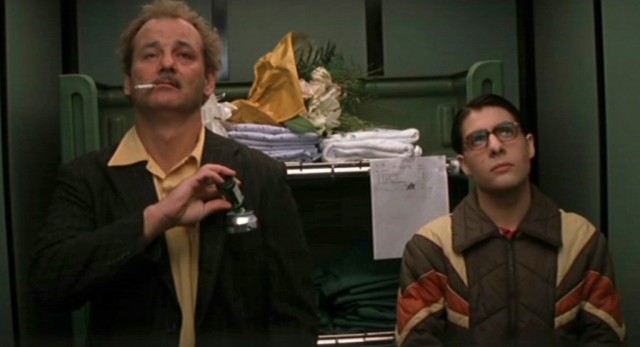 7. Rushmore
This was the film to put Anderson and Jason Schwartzman on the map, and it's also credited with launching the second part of Bill Murray's career as a respected actor of independent films. Co-written by Anderson and Owen Wilson, the 1998 comedy-drama hybrid stars Schwartzman in his first film as the sullen teenager Max Fischer and explores his relationship with the rich Herman Blume (Bill Murray). The two clash as they are both in love with the elementary teacher as Fischer's school played by Olivia Williams. Herman and Max become unlikely friends as Herman's kids are students at the private school Max attends, though Herman believes that his wife has spoiled their children and admires Max's confident but strange attitude more than he admires his own kids. Later, though, Max and Herman end up enemies when they discover they're in love with the same woman. The role of Herman Blume was written with Murray in mind, but Anderson didn't think he'd be able to afford the actor. Murray was a fan of Anderson's first film, Bottle Rocket, and ended up agreeing to do the movie at a very reduced fee. Rushmore received positive reviews when it debuted, particularly for Murray's performance, and is now considered a cult classic exploration of male coming of age.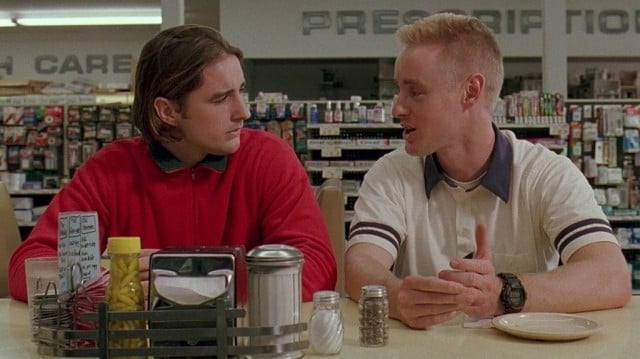 8. Bottle Rocket
Bottle Rocket is Wes Anderson's first movie, which he also co-wrote with Owen Wilson. The 1996 crime-comedy was not only Anderson's directorial debut, but also the debut film of brothers Owen and Luke Wilson. The Wilsons play a pair of young Texan friends who are aspiring criminals. Owen's character rescues Luke's character from an insane asylum and after bizarrely pulling off their first heist, they're forced to go on the lam. James Caan and Robert Musgraves co-star. The movie was shot in Anderson's native Texas and received warm reviews, with The L.A. Times calling it "a confident, eccentric debut."
Follow Jacqueline on Twitter @Jacqui_WSCS
More from Entertainment Cheat Sheet:
Want more great content like this? Sign up here to receive the best of Cheat Sheet delivered daily. No spam; just tailored content straight to your inbox.