Gigi Hadid and Tyler Cameron Were Probably Never Going to Be a Serious Couple
Gigi Hadid and Tyler Cameron were a hot item for quite a while. Hadid has been a well-known supermodel for a few years now while Cameron recently found fame on the recent season of The Bachelorette.
While Hadid and Cameron made a beautiful pair and some fans rooted for them, the truth is that their relationship was never meant to be a serious thing. Here's why.
Tyler Cameron had a brief date with Hannah Brown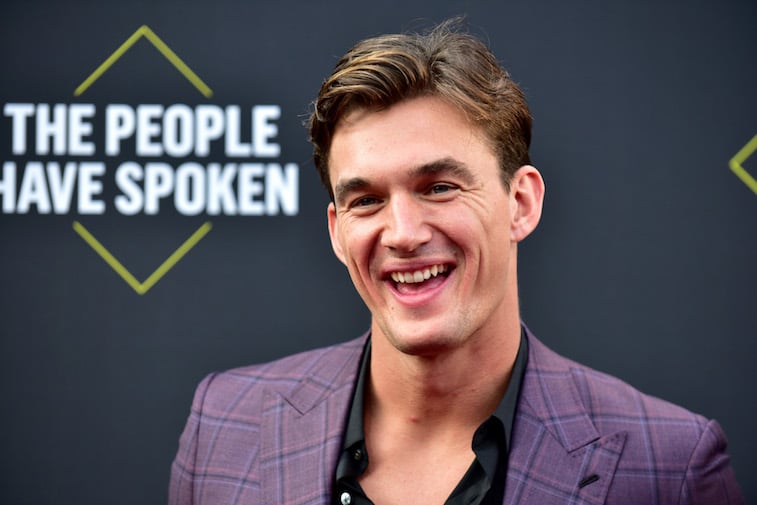 Cameron ended The Bachelorette as the runner-up. He and Jed Wyatt were the two final contestants on the show, and Hannah Brown ended up choosing Wyatt as the winner.
However, Brown soon learned that Wyatt had a girlfriend earlier on in the season and that he did some questionable things after winning the show. As a result, Brown quickly called off her engagement with Wyatt.
She, then, decided to grab drinks with Cameron after admitting that she still had feelings for him. The two of them spent some time together and he was even seen leaving her house in Los Angeles in early August. Nevertheless, their relationship seemed to stop before it even got off the ground.
Gigi Hadid and Tyler Cameron dated for about two months
A couple of days after Cameron was spotted at Brown's place, he was seen again in New York City. This time, he was spotted with Gigi Hadid. The two of them were reportedly hanging out at a club together.
Throughout August, Cameron and Hadid were seen with one another several times. Neither of them had ever commented on the status of their relationship, but many onlookers believe that they were very close since Cameron even accompanied Hadid to her grandmother's funeral in the Netherlands.
Nevertheless, Cameron and Hadid parted ways in late October. Cameron shared that their split "wasn't like a bad breakup or anything like that," and the two of them are still friendly with each other.
Why Gigi Hadid and Tyler Cameron were never going to be a serious couple
Looking back, it's clear that there were many signs pointing to the fact that the fling would not last very long. For one thing, Cameron began dating Hadid just shortly after he was seen with Hannah Brown, which does not seem like an ideal way to start a relationship.
Even Chris Harrison once said that he does not think Cameron is looking to settle down at the moment, noting that Cameron could be "bouncing around from girl to girl and loving the life and enjoying the limelight."
Tyler Cameron is interested in being on 'The Bachelor'
When Cameron is ready to find true love, it seems that the 26-year-old might return to the franchise that started it all as a Bachelor. ABC has announced that Peter Weber will be the star of the upcoming season of The Bachelor, but Cameron has not ruled out his appearance in a later season.
Speaking to ET back in October, Cameron told the outlet of the possibility of him being a Bachelor, saying: "Maybe down the road. But, right now, my heart really wasn't in it. I had a lot of stuff going on back home and so I wasn't where I needed to be right now. But, down the road, who knows?"
He shared with ET earlier in September that ABC did approach him about the Bachelor position, but his father was ill, which made Cameron "nervous and scared." Ultimately, that was why he passed on the show for the time being.
After his breakup with Hadid, Cameron revealed that he is just enjoying the single life at the moment. "I'm not really focused on dating right now," Cameron said. "I have a lot going on with me and myself and I'm just trying to focus on that."