Gigi Hadid Slammed Over This Controversial Instagram Post
Gigi Hadid is back in headlines, but this time not for spending time with former bachelorette contestant, Tyler Cameron. This time, the 24-year-old fashion model is catching heat for a controversial Instagram post. Fans and critics alike are slamming the model for being disrespectful to an entire country and accusing her of being incredibly self-centered. But just what did Hadid post, and why is it so controversial?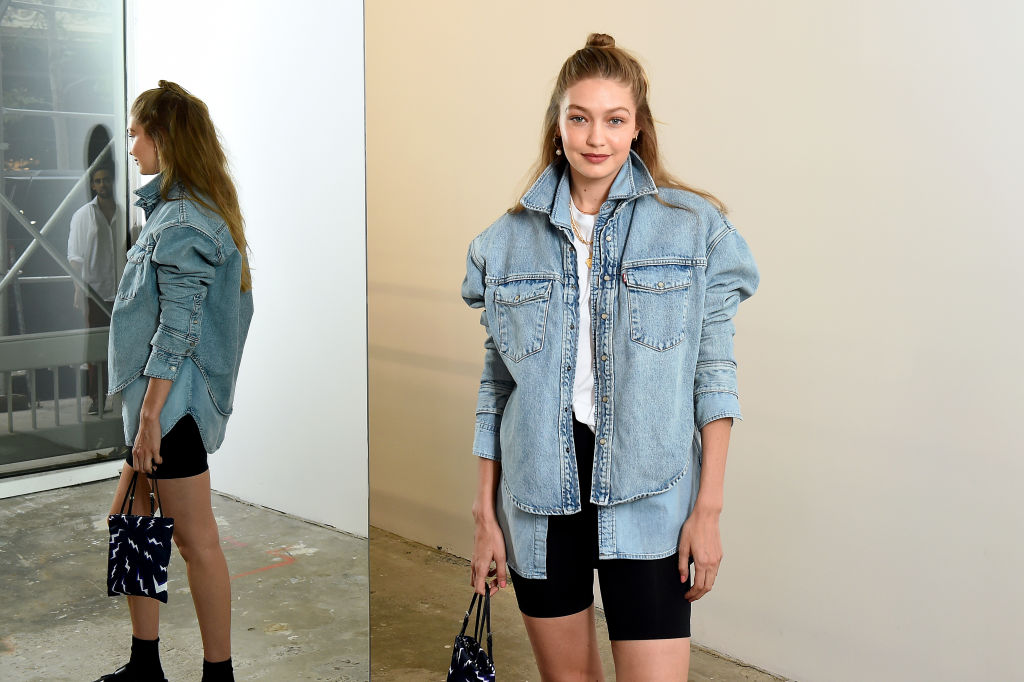 Gigi Hadid's disposable Instagram
A few days ago, Hadid began posting pictures from her recent trip to Mykonos, Greece to her disposable camera Instagram feed. In case you didn't know, Hadid has an account that she dubs "gisposible" where she only posts pictures that she takes with disposable cameras. After she gets the film developed, she then posts to the account which is a play on her first name, Gigi, and the word disposable.
Never going back to Mykonos
Hadid posted a picture of herself in a black and white polka dot bikini and an oversized blue shirt standing in front of a full-length mirror. In the picture, the model is holding the disposable camera in front of her face. "Mykonos film in. PS(A). Don't let Insta fool u. Got robbed. Never going back lol. Wouldn't recommend. Spend your money elsewhere," Hadid captioned the Instagram photo.
Fans slam Hadid for her remarks
Immediately, fans began to slam Hadid for her comment. They found the Instagram post to be incredibly insensitive and felt like the model was condemning an entire country for her negative experiences. "Yeah, let's write off an entire island whose economy relies on tourism and encourage your millions of followers not to visit just because YOU got robbed. SMH how self-centered can some celebrities be!!," one fan commented.
Other people pointed out all of the horrible things that happened in Hadid's mother country. "This is ridiculous. Maybe it would help if people didn't post their whole life on Insta. What you brought, how much money you are spending, which people you are with. And provoking…New York City experiences robberies every few seconds… are you gonna shame that city and tell your followers not to go there too???," one Instagram user stated.
"Super disrespectful. Just because you got robbed doesn't mean our whole economy should get destroyed. Mass shootings happen in the US, but I don't see you telling people to never visit. Learn before you talk," another Instagram user scolded Hadid. Seeing that her post was gaining a lot of negative attention, Hadid made an additional comment where she doubled down on her previous statement.
Hadid defends her statements
"Let me make this clear for everyone below who thinks I don't deserve to have an opinion on my experience and warn people of this – I was robbed along with more than 30 houses that night, some to gunpoint. It was not possible to contact any form of law enforcement except through my local security who happened to have a contact. That is a privilege that most people traveling there wouldn't have," Hadid began in defense of her Instagram post.
Hadid continued on to give more context about the robbery she experiences whilst in Mykonos. "If something happens while the police station is closed, there is nothing that can be done to protect yourself, and when the station does open, it doesn't seem as though their training and resources are in line with keeping people safe or keeping up with the amount of crime that is happening on a nightly basis there (I am speaking of the island specifically only because it's where I experienced this)," the model wrote.
Hadid claps back
Hadid concluded with a statement that called out those who told her that she shouldn't be posting Instagram pictures of a trip that she hated so much. "This is not information that is shared with people before they go. If I'd known it happened so much and there was not enough infrastructure to protect myself I wouldn't have gone. So this is my opinion based on actual events and you not liking that isn't my problem. Lastly, I work my ass off and never do a trip like this for myself and friends, so if I want to post pictures of the trip after being robbed, I will do so," she wrote.
We can understand some people being miffed at Hadid, but there are more important things to be outraged about. Of course, with the following and influence that the model has, it's probably wise if she is more careful with her words in the future. That said, if she never wants to travel back to Mykonos, that's her prerogative and certainly doesn't affect anyone but her. Furthermore, we're sure that most well-traveled people have a place they've been to where they never in a million years will go back to, let alone recommend.