'Gilmore Girls': Scott Patterson Talks Wanting to Give Fans What They Want with Rory and Jess
It's the holiday season so many Gilmore Girls fans are watching the show all over again. This is fitting given the four new episodes of the revival were released for Thanksgiving.
Fans got to see more of the characters lives through them. However, they didn't get everything they wanted. Find out what Scott Patterson had to say about wanting to give fans what they want with Rory (Alexis Bledel) and Jess (Milo Ventimiglia). Warning spoiler for the ending of the show!
Rory and Jess had an unexpected ending on 'Gilmore Girls'
There are many Gilmore Girls fans that held out hope that Rory and Jess would end up together. It seemed possible when the show returned for the revival since all of her ex-boyfriends returned.
The ending that actually happened was something different. Rory was still having a sexual relationship with Logan (Matt Czuchry) even though he was engaged to someone else. The last four words was Rory telling her mother that she was pregnant, and it's most likely his child.
Fans still have hope for Jess and Rory given he's still around and seems to still have feelings for her. In the end, Rory's life mirrors her mother's in regards to her relationship with men. How do the actors feel about this ending?
Milo Ventimiglia said Jess still loves her
It was obvious to fans that there was so kind of spark still between the characters. Ventimiglia talked about their feelings for each other in an interview.
"I think that he's never going to not love her. Now that doesn't mean it's a romantic love — it just means, I think, the two of them found something deep, a connection so deep when they were so young that even though their lives went on different paths, different directions, they had that," he told Entertainment Weekly. "They had that together and you never lose it."
The actor went on to talk about a possible reason why they didn't get together. "Jess absolutely loved Rory still — absolutely did. But it was also like the moment was passed. Or was it not? I don't know. … I didn't write the show, so I don't really know,'" he said.
Scott Patterson said it wouldn't be weird to give fans what they want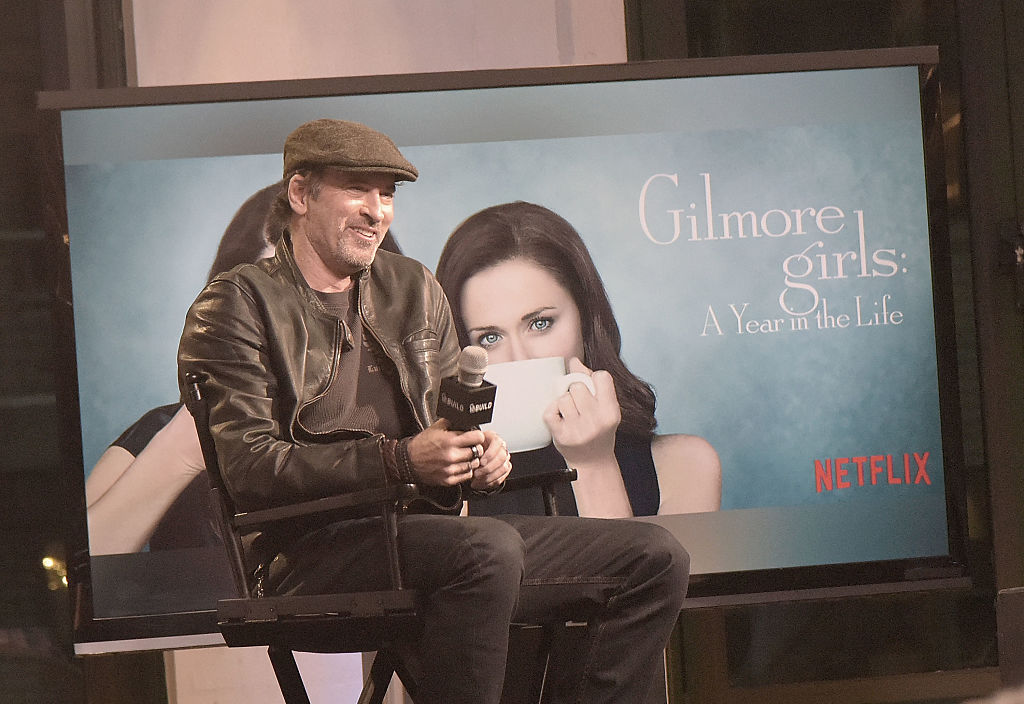 The revival episodes strongly hinted that Rory and Jess could end up together. However, they were left wanting more. Patterson gave his opinion on their possible future.
"I don't think it'd be weird at all," he told Us Weekly. "You must deliver on these things, and this is what people want. Fans have spoken. It's not like they're shy. They let their feelings [be] known. And this is exactly what they want. So I don't see what the problem is."
Patterson also seems hopeful that Lorelai (Lauren Graham) and Luke will have a proper wedding ceremony. One that would be the opposite of their private night before the big day.
What would it be like? "Big, funny, fun," the star said. "Filled with drama, filled with laughs, filled with, you know, Miss Patty [forgetting] the dancers and then they [would have] to replace them with little children or dogs. Something very cute and goes right to the heart. A community pulling together to make it all happen."
He said weddings are an "American tradition in film and television." However, he did note that they're hard to do because they're expensive.
There hasn't been any news about the cast doing more episodes. At least fans can find comfort in that Patterson is hearing what they want.