'Gilmore Girls' Valued 'Realism' Above All Else, According to a Former Writer
Gilmore Girls, the story of a best-friend mother-daughter duo, is often noted for the highly-fictionalized town they live in (Stars Hollow), and the unbelievable amount of pop-culture references the main characters Rory and Lorelai are able to pull at the drop of a hat. For that reason, many fans love GG as an escapist kind of fantasy show. But one former Gilmore Girls writer had the opposite take on the series: it's all about realism.
'Gilmore Girls' valued 'realism' in its episodes from season 1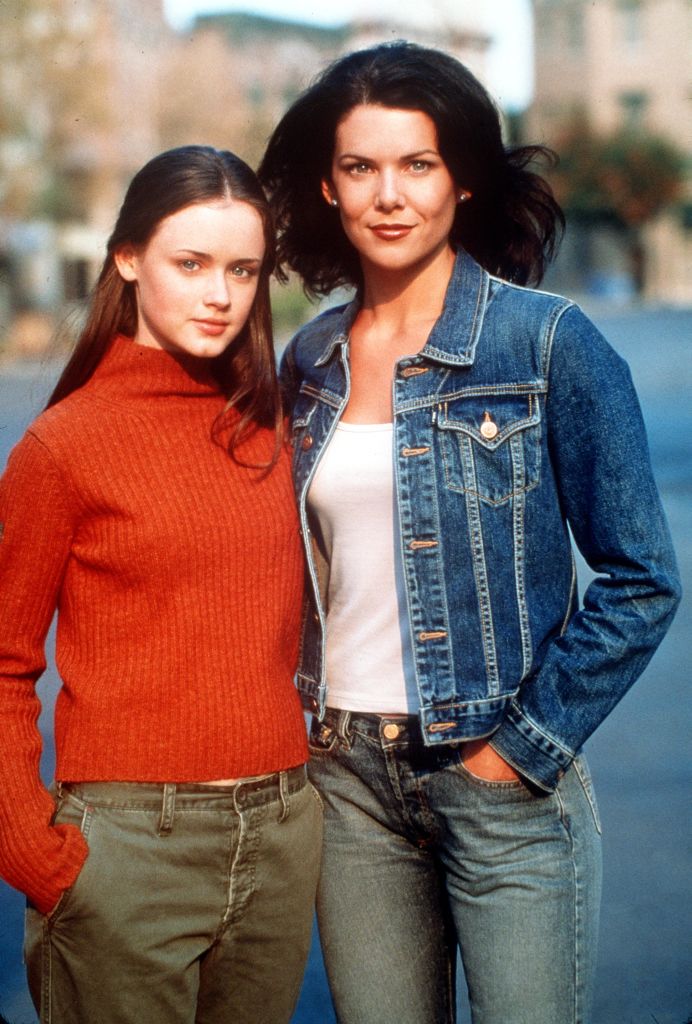 On the podcast Gilmore Guys, Jane Espenson, a former writer on Buffy, Once Upon a Time, and of course, Gilmore Girls, shared her experience writing on season 4 of the WB series.
"It was a show that didn't have a lot of theme, coordinating the 'A' and 'B' stars," she revealed — referring to Lauren Graham and Alexis Bledel. "Generally, Lorelai would have something going on in her life, Rory would have something happening in her life. One didn't stand metaphorically for the other." This stood in contrast to many other comedies or dramas at the time — and now — that attempt to tie in the A and B plots for some big theme or moral at the end of the epiosde. This spoke to the showrunner's goal of real-life drama. The Gilmore Girls alum shared:
What I gradually realized was this was serving the purpose of verisimilitude. You are surprised when things happen because the story didn't set it up. You're surprised when the exciting moment happened between the seasons or off-screen or is being talked about on the phone, because that's how life works. Stories don't start and end with everything wrapped up.
All in all, the writer explained, it came down to creators Amy Sherman-Palladino and Daniel Palladino's objectives in writing their series.
"That show valued one thing above all other things, and that thing was realism," Espenson said on the podcast. "So, more than any other show I've worked on, the rule was, 'Does it feel like life? What would happen next?'"
Amy Sherman-Palladino on 'making the small big'
Espenson said that even one season on Gilmore Girls taught her so much about writing for TV.
"I have really grown to value the lessons of the show," she shared on Gilmore Guys. "A show that moves and feels like life is unprecedented and it shows that we hold ourselves up to standards that not only are they not always necessary, but they can sometimes can work against it."
RELATED: How 'Gilmore Girls' Got Its Iconic Theme Song, 'Where You Lead'
At the ATX Festival's Gilmore Girls Reunion Sherman-Palladino echoed similar sentiments to those of Espenson's. The writers were not looking to trot out a soapy murder-plot every episode — because that's not real life.
"Life is big," the Gilmore Girls showrunner shared. "Sometimes the average, everyday things are more impactful."
Sherman-Palladino recalls pulling from her previous writing experience on a popular half-hour comedy to make the realism stand out.
"The motto on Roseanne was 'make the small big, make the big small.' I've kind of stuck to that my entire career, because I really do believe that's the best story telling," Sherman-Pallaidno explained. "It's in the small moments that lives change."